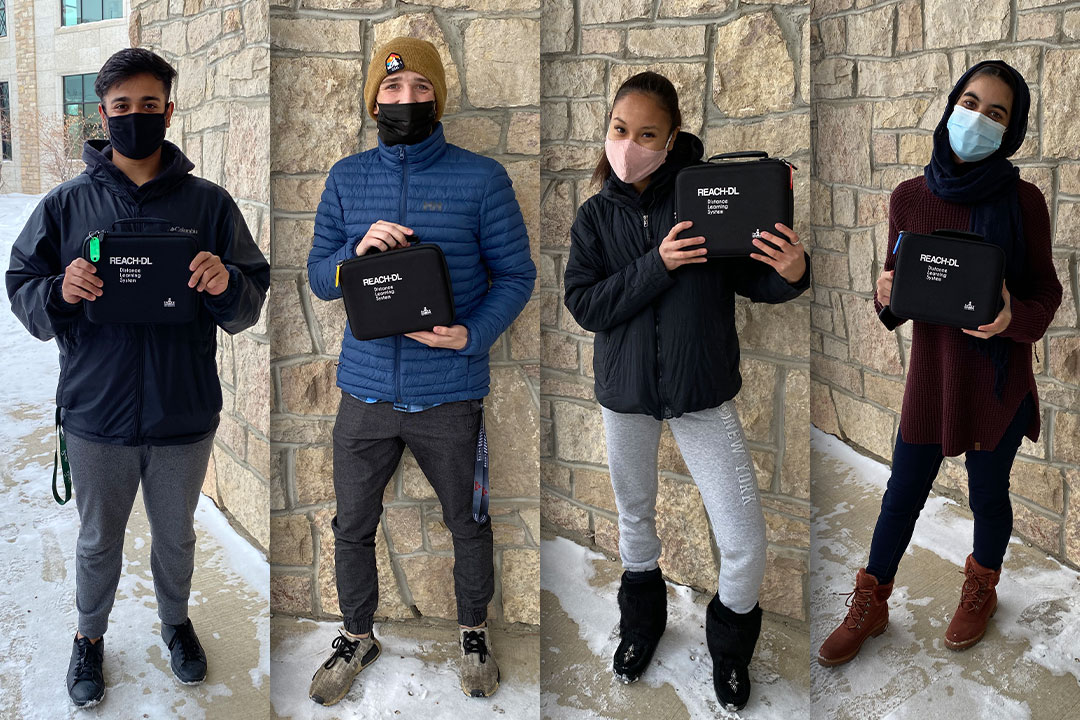 USask biology students use electronic kits to conduct experiments at home
BIOL 224 students were able to demonstrate physiological principles, conduct experiments, and generate, collect, and analyze data while learning remotely
By Shannon Boklaschuk
Biology professors, staff members, and students at the University of Saskatchewan (USask) have proven the adage that where there's a will, there's a way.
When the decision was made to move most USask classes online this fall due to the ongoing COVID-19 pandemic, Dr. Tracy Marchant (PhD) and lab coordinator Sheri Fisher were determined to find an innovative solution for delivering the BIOL 224 lab in a remote-learning environment.
Because the animal physiology lab couldn't be taught in person due to COVID-19 precautions, Marchant and Fisher arranged for students to be able to conduct a variety of experiments in the safety of their homes. To do this, Marchant and Fisher ordered electronic kits from the U.S. and sent them home with the students to enable them to demonstrate physiological principles, conduct experiments, and generate, collect, and analyze data.
"The Department of Biology really stepped up for it," said Marchant, a faculty member in the Department of Biology in USask's College of Arts and Science. "It's not an inexpensive thing to do, in large part because we rented those kits. There's all kinds of contracts involved, and they come from the U.S.—so getting them across the border was interesting as well. But the department felt that for a course like BIOL 224, that's so fundamental to the program in biology and to students doing physiology, that it was worth the expense associated with that. Plus, we worked out a way to be quite efficient in how we used those kits."
The 20 iWorx Reach-DL kits were picked up by the students on Mondays and then returned on Thursdays to the USask campus, where they were left to sit for several days before being sanitized by Fisher and used again.
The kits enabled students to participate in hands-on learning exercises while working together in groups through video-conferencing technology, such as Webex. For one experiment, for example, Marchant asked the students to put an icepack on their lower arms and insert a finger into the iWorx devices so they could observe decreases and increases in their blood flow as their arms cooled down and then warmed up again.
Fisher (BSc'97, MSc'02), a College of Arts and Science biology alumna, described the iWorx Reach-DL kits and their attachments as "fantastic."
"Students were able to test their reaction times to cues, study muscle activity from their forearm muscles, record the strength of their fingertip pulse, and determine their heart activity by performing an ECG," she said. "The fact that we are able to offer any kind of hands-on learning during this time is remarkable. While the in-person lab learning experiences are irreplaceable, having the kits available for at least some of the students to use at home is awesome."
With only 20 kits available and 240 students enrolled in BIOL 224 at the beginning of the term, Marchant and Fisher devised plans to distribute the kits among the students who wanted to use them. However, only about one-third to one-half of the students were able to pick up the kits in Saskatoon, Marchant said, since students lived in various places throughout the term—including one student residing in France. To address this issue, Marchant and Fisher ensured that at least two students in each student group were living in or near Saskatoon so someone could pick up a kit on campus on behalf of the group.
For second-year biology student Grace Braaten, the best part of the BIOL 224 class was using the iWorx Reach-DL kits. "Witnessing the physiological process in action was fascinating," she said.
"The iWorx Reach-DL kits were effective in reproducing the campus lab experience in our own homes. It was beneficial to perform the labs rather than simply watching a video of the experiment. The iWorx Reach-DL kits were fairly user friendly, and the lab manual provided detailed instructions to guide us through the experiments with the kits," said Braaten, who hopes to one day pursue a career in medicine.
"Learning how to use the iWorx Reach-DL kit from home was a bit daunting, but grasping the procedures came quickly. Performing the experiments and collecting data aided in developing a deeper understanding of the underlying physiological processes. Although I would much prefer to perform these labs in person during normal circumstances, the iWorx Reach-DL kits made the transition to online learning more manageable."
Marchant and Fisher were responsible for planning and setting up the remote labs, while the BIOL 224 Animal Body Systems course was co-taught by Dr. Som Niyogi (PhD), Dr. Jorge Chedrese (PhD) and Dr. Jeffrey Lane (PhD). The course will be taught again in Term 2, which gets underway in January 2021.
"The biology department has worked hard to maintain its hands-on lab-based courses. The experience gained in our labs—whether it is performing experiments or working in the field—helps students develop critical-thinking skills and troubleshooting, which will aid them as they pursue any career," said Fisher, who also lauded the teaching assistants who worked diligently to make a connection with the students during live virtual meetings.
"The lab courses allow us to hire graduate students, which helps them build their teaching portfolio," she said. "I am glad that the department supported our efforts to keep this aspect of the BIOL 224 course going, even though we had the challenge of working in a remote setting."
---
Related Articles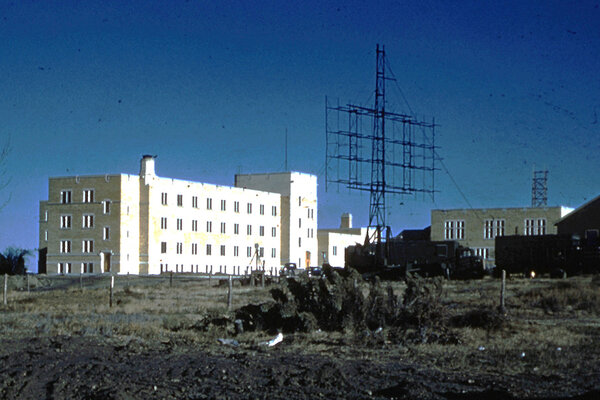 The Japanese surprise attack on Pearl Harbor was detected by radar technology that would later help USask become a leader in space and atmospheric studies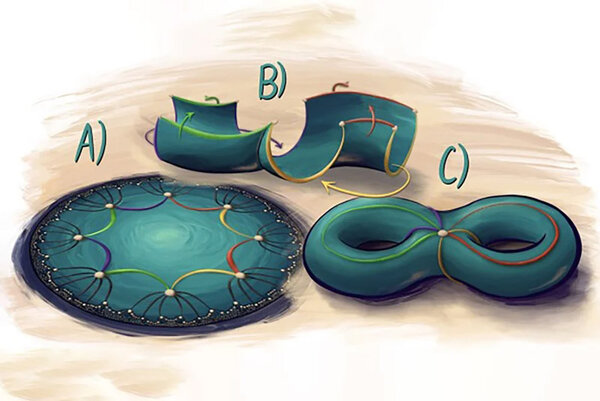 At USask, a mathematician and a musician collaborated to turn a quantum research paper into a jazz performance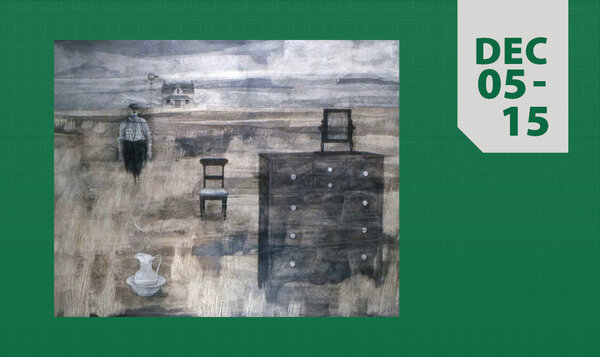 A collaborative exhibition by USask students