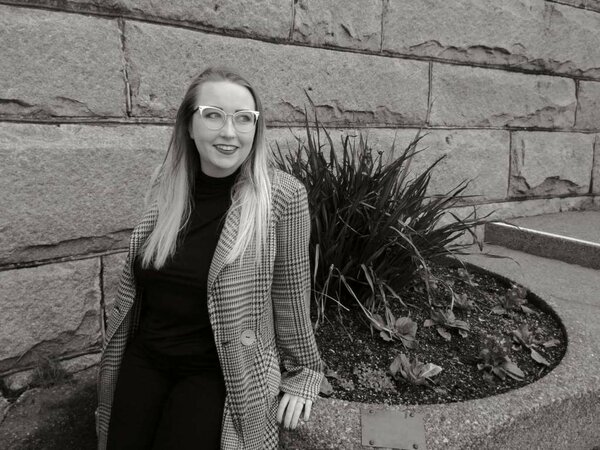 Allie McFarland, MFA in Writing alum and author of the novel Disappearing in Reverse
The RVRB is pleased to present its latest additions. Enjoy!
Hope Houston and Sarah Ens, MFA in Writing Student Editors of these RVRB pieces. The River Volta Review of Books is a project of the USask MFA in Writing.
A book review by Sarah Ens on Sarah de Leeuw's essay collection, "Where it Hurts"
Erin Hiebert's interview with debut novella-ist Allie McFarland:
And Susie Hammond's short essay on Lisa Bird-Wilson's book of poetry, "The Red Files"