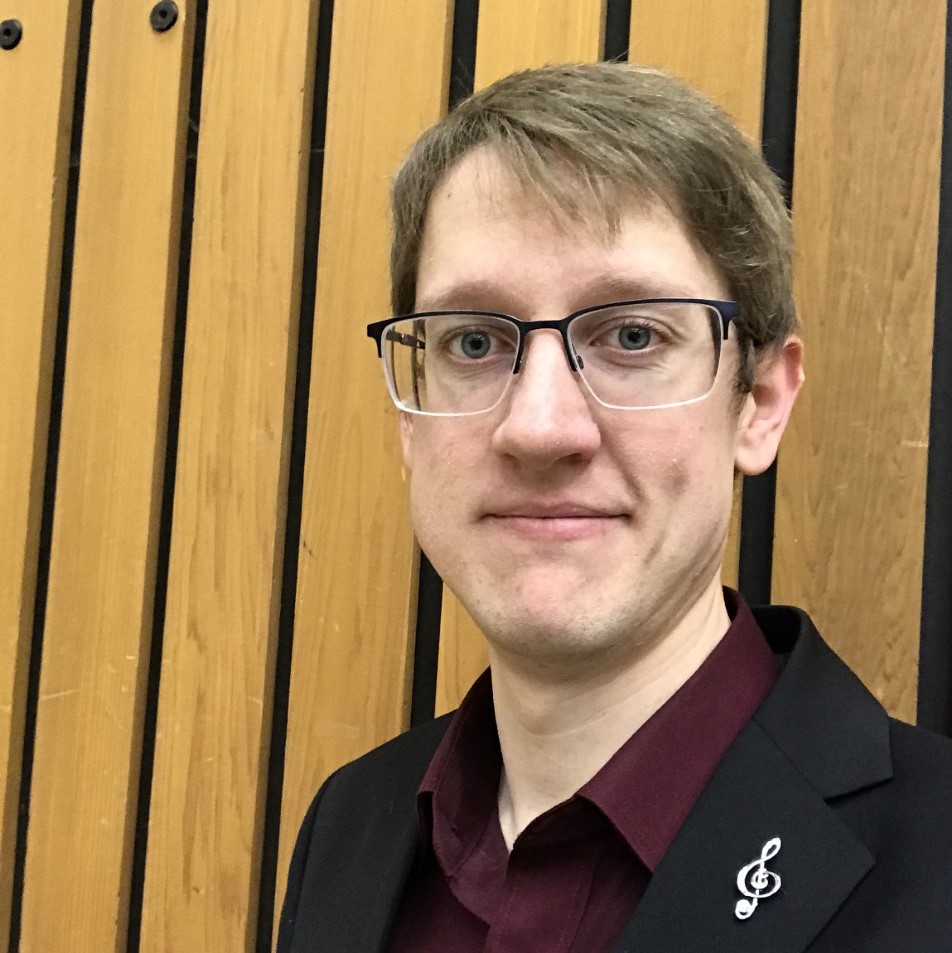 Hitting the right notes: Music graduate reflects on value of USask education
Michael Friesen was awarded the Don Wright Scholarship in Music Education (Choral) in 2019
By Shannon Boklaschuk
It's been an unprecedented year around the world, but University of Saskatchewan (USask) student Michael Friesen is still singing.
This month, Friesen will receive his Bachelor of Music (honours) degree in music education during USask's 2020 Fall Convocation. Due to the ongoing COVID-19 global pandemic, Friesen and his fellow students will be unable to attend an in-person Convocation ceremony this fall; instead, their achievements will be celebrated virtually.
Friesen—a tenor—said he enjoyed his time in the Department of Music, located in USask's College of Arts and Science, noting "its small size creates a tight-knit community."
"It was a great privilege to study in such a small environment, as it fostered close friendships and camaraderie among students and professors," he said. "Secondly, the professors are passionate musicians and educators who truly care for the students. I learned so much from all my classes, particularly the one-on-one lessons and masterclasses that were part of my voice training in the Gables' voice studio."
During his years in the music department, Friesen was involved with the Greystone Singers, the Jazz Ensemble and the Music Theatre Ensemble, which is led by faculty member Dr. Garry Gable (DMA) with music direction from sessional lecturer Kathleen Lohrenz Gable. Friesen also took part in a singing Valentine's Day fundraiser put on by the student group Love Notes. In 2019, he was awarded the Don Wright Scholarship in Music Education (Choral).
Assistant professor Dr. Jennifer Lang (PhD) taught and observed Friesen throughout his undergraduate studies. She noted he was a "dynamic student music educator in the schools during his school practicum experiences."
"Michael was a voice major and, in addition to giving his fourth-year recital online as a celebratory capstone of his time in the music department, the Greystone Singers benefitted from his beautiful high tenor voice and leadership skills as a section leader for several years, which have included many choral performances with the SSO (Saskatoon Symphony Orchestra)," she said.
Friesen said the ensemble performances were some of his "fondest memories" as he pursued his music degree.
"I loved singing Sinatra's New York, New York with the Jazz Ensemble, performing Broadway and opera scenes with the Music Theatre Ensemble and, of course, I loved singing with Dr. Jennifer Lang in the Greystone Singers ensemble," he said. "Dr. Lang's commitment to quality music education and her passion for choral music has had a significant impact on me. I will always cherish the time I spent rehearsing and performing with the Greystone Singers."
Friesen also valued working with the Gables, noting that he learned so much through the voice studio.
"Whether performing and watching my fellow singers perform in masterclass with the Gables, or working one-on-one with Garry and Kathy, I was consistently challenged and encouraged to go further and deeper into my art than I ever thought possible," he said.
"Looking back, I see all that I've learned and accomplished, and I know without a doubt that I'd never be here without the dedication and encouragement of my teachers, Dr. Garry Gable and Kathy Gable. They believed in me when I thought progress was impossible, and I will be forever grateful to them."
Music has been a life-long interest for Friesen, who was born and raised in Regina and who grew up playing various instruments. Before coming to USask, he completed a four-year degree in biblical studies at a small college in southern Saskatchewan. He is now enrolled as a student in USask's College of Education.
"To teach music with my music degree I also need an education degree, so I am in the Bachelor of Education - Sequential Music degree. I look forward to my internship next fall and beginning my teaching career after graduation (in) 2022," he said.
"I have a passion for music, and I love working with youth. My band and choir directors I had growing up were energetic, inspiring people, and I have to acknowledge their influence as well. I guess I figured if my career is teaching and making music with young people every day, I'd find that quite rewarding."
---
Related Articles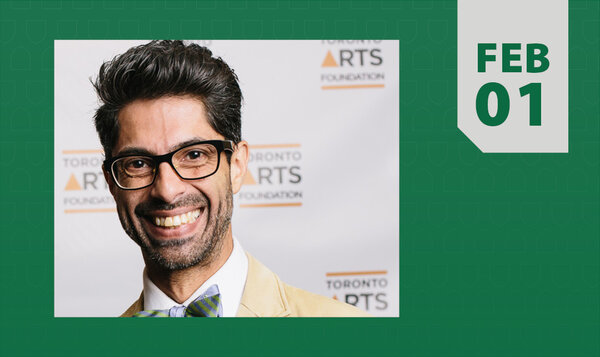 A talk in the Fine Arts Research Lecture Series (FARLS) in Music by Hussein Janmohamed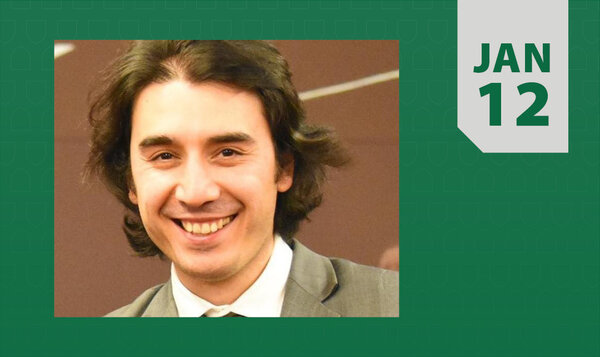 A talk in the Fine Arts Research Lecture Series (FARLS) in Music by Shah Sadikov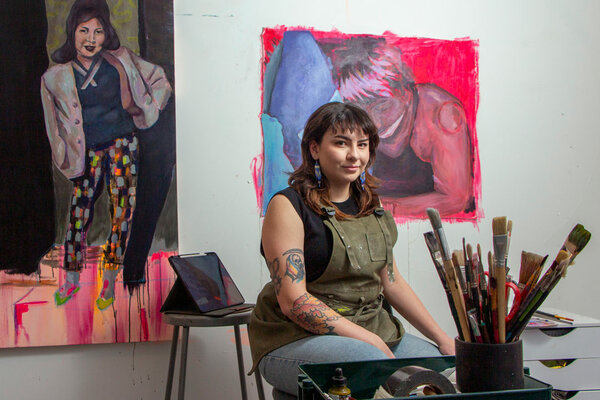 MFA student won a 2023 Outstanding Student Achievement in Contemporary Sculpture Award from the International Sculpture Center