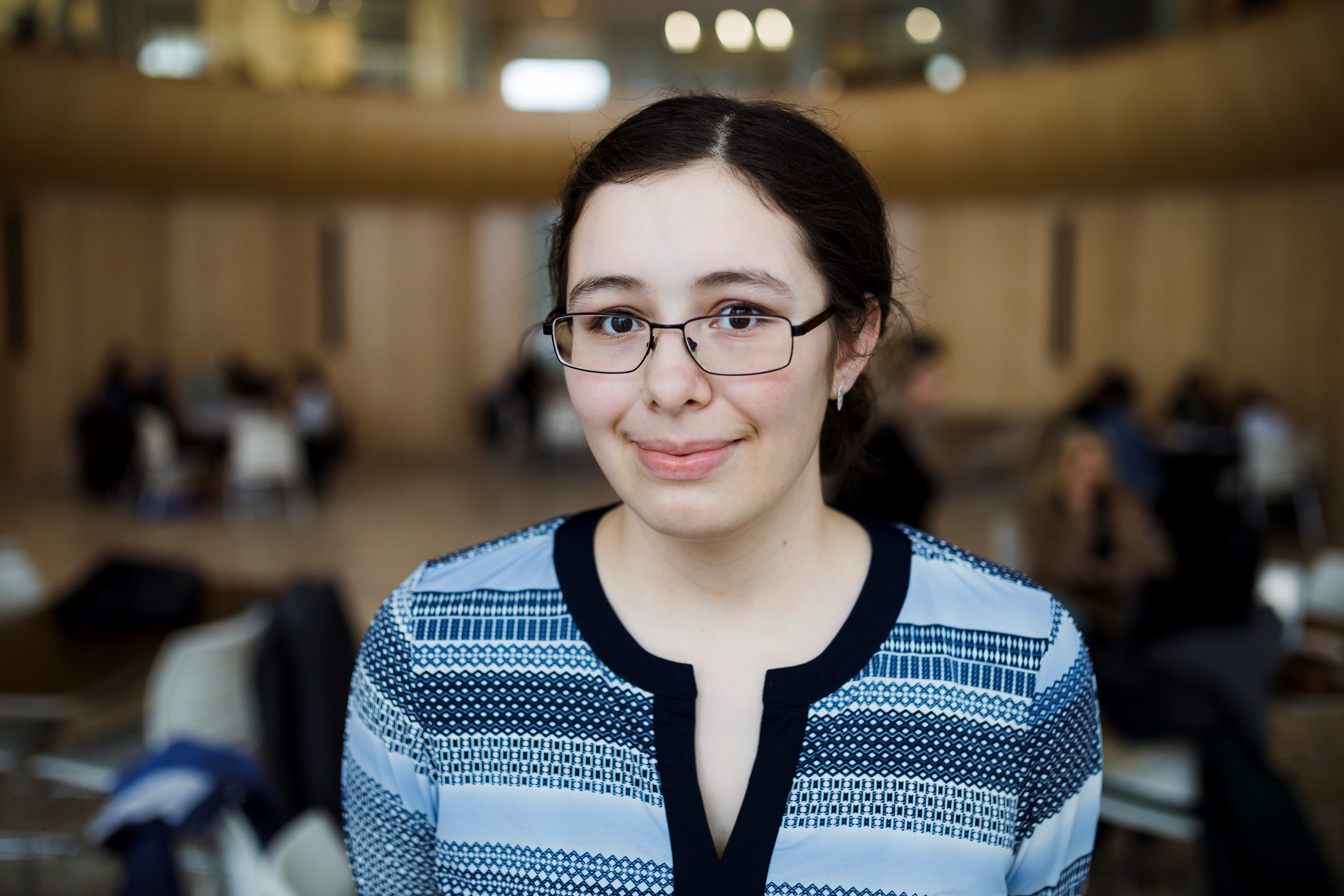 Women's, gender, and sexualities studies helps USask graduate to 'better understand the world'
Shaylyn White, who will receive her master's degree during 2020 Fall Convocation, also received an Indigenous Student Achievement Award in 2019
By Shannon Boklaschuk
Shaylyn White says her education at the University of Saskatchewan (USask) has provided her with the tools she needs to think critically and understand what's happening in the world.
White will officially receive her Master of Arts degree this month during USask's 2020 Fall Convocation, after completing the women's, gender, and sexualities studies (WGST) program offered through the College of Arts and Science.
"WGST is an enormous field of study that can potentially encompass every other discipline there is. Studying WGST gave me a critical framework through which to better understand those disciplines and how they're constructed—namely, how intersecting systems of power comprise nearly every aspect of our daily lives," she said.
"I feel like studying WGST has allowed me to better understand the world as a whole, giving me the tools I need to interrogate those norms which might otherwise be left unquestioned."
White, who was born and raised in Thompson, Man., has roots in the Saulteaux First Nation in Saskatchewan. She earned an undergraduate degree in women's and gender studies at Brandon University before coming to USask to pursue graduate studies. When asked how it feels to be receiving her master's degree, White said she is "mostly astonished it's actually happening."
"The COVID-19 pandemic was formally declared a pandemicright as I was on the brink of finishing my program. I was wrapping up my thesis and we were in the process of planning my final defence just as the university closures began, and I really didn't know how all of that would impact me," she said.
"It's an enormous relief to finally be on the other side and know that no matter what else happens, all of my hard work paid off and nothing can take this degree away from me."
White's thesis focused on how queer women reclaim and define lesbian narratives within heteronormative media spaces through acts of reinterpretation. Because media plays a major role in socialization and identity development, she said she sought "to better understand how queer women navigate media spaces that don't really think about them, as well as what the limits of these strategies might be."
"I found that most of the participants I interviewed seemed to be in pursuit of a sense of authenticity when it came to the characters and narratives they reclaim as lesbian, and that 'authenticity' appears to be defined by the representation of possibilities rather than the representation of some essential self," said White, whose graduate work was supervised by Dr. Marie Lovrod (PhD).
Throughout her graduate studies, White received awards and honours—including an award for academic excellence at USask's Indigenous Student Achievement Awards. The Indigenous Student Achievement Awards are a part of USask's Indigenous Achievement Week celebrations.
"The award surprised me, as I hadn't applied for anything or been aware that I'd been nominated, but I was honoured to be a recipient," she said.
"I remember that an Elder gave a speech at the awards ceremony. She said, 'Nothing can diminish your sacred lineage. Even if you don't remember your ancestors, they know who you are. Without you, the world would be robbed of a chance to change.' There's a kind of interior diaspora that comes with being an Indigenous (person) growing up (without) much access to their culture, so those words meant a lot to me and helped me feel like I truly belonged there."
White also received a University of Saskatchewan Graduate Scholarship in 2018 and held that award through to the completion of her program. She currently works as an instructor with the YWCA Saskatoon's Employment & Learning Centre, which supports the local community through employment workshops and classes.
Recently, White also served as a research assistant with RESOLVE Saskatchewan. RESOLVE is a prairie-based research network that coordinates and supports research aimed at ending violence, especially violence involving girls and women.
"Over the summer, RESOLVE SK began a project of seeking to better integrate the spirit of reconciliation into their practices and protocols. The project involved holding conversations with various Indigenous Elders and community members throughout the province about their thoughts on research and how RESOLVE SK might build better relationships with Saskatchewan's Indigenous peoples," she said.
"As a research assistant, I was tasked with arranging and holding these conversations and developing a list of potential principles to be adopted as a kind of starting point. While the data-gathering portion of this project has now ended, I'll be sharing the findings at a future RESOLVE SK steering committee meeting, after which we'll see about broader community dissemination."
Since completing her master's program, White has been offered employment as a research assistant on various other projects. For example, she recently had the opportunity to assist with an environmental scan of equality-seeking organizations throughout the province for Women and Gender Equality Canada (WAGE).
"I have two more projects I'll be working on in the future, but we're waiting to receive ethics approval for one and I'm waiting to receive my contract for the second," she said. "I hope I'll have a lot more over time."
Now that White is graduating, she plans to continue doing research and writing. She is also contemplating pursuing a PhD in the future.
She said she enjoyed her education at USask, particularly meeting her professors and fellow graduate students in the College of Arts and Science.
"They're all such talented, intelligent people with specializations in completely different disciplines," she said. "Getting to hear about the sheer diversity of research possible within WGST was hugely inspiring to me from the very start."
---
Related Articles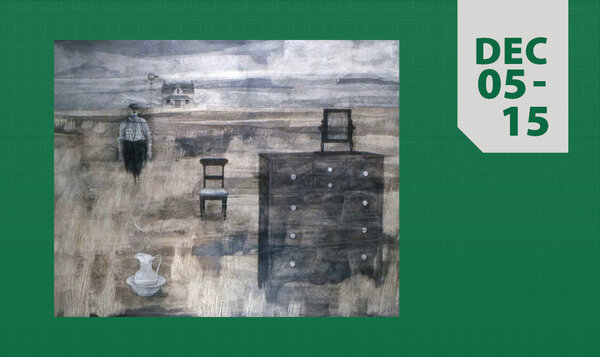 A collaborative exhibition by USask students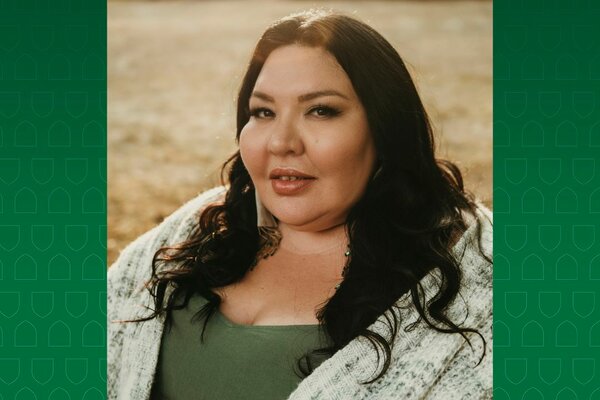 Award-winning poet and photographer Tenille Campbell (BA'07, MFA'12) has been selected as the next Indigenous Storyteller-in-Residence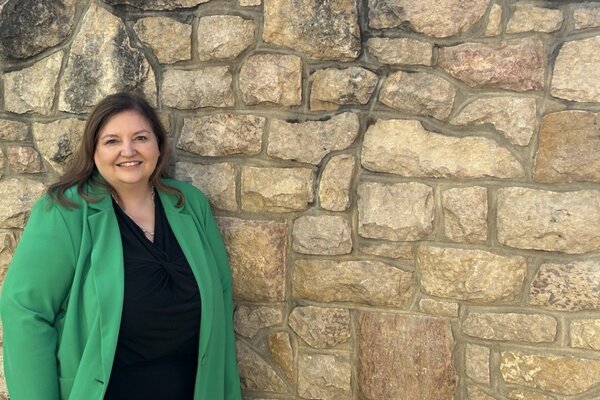 Marnie Wright (BA'92) is the new associate vice-president of people and chief human resource officer