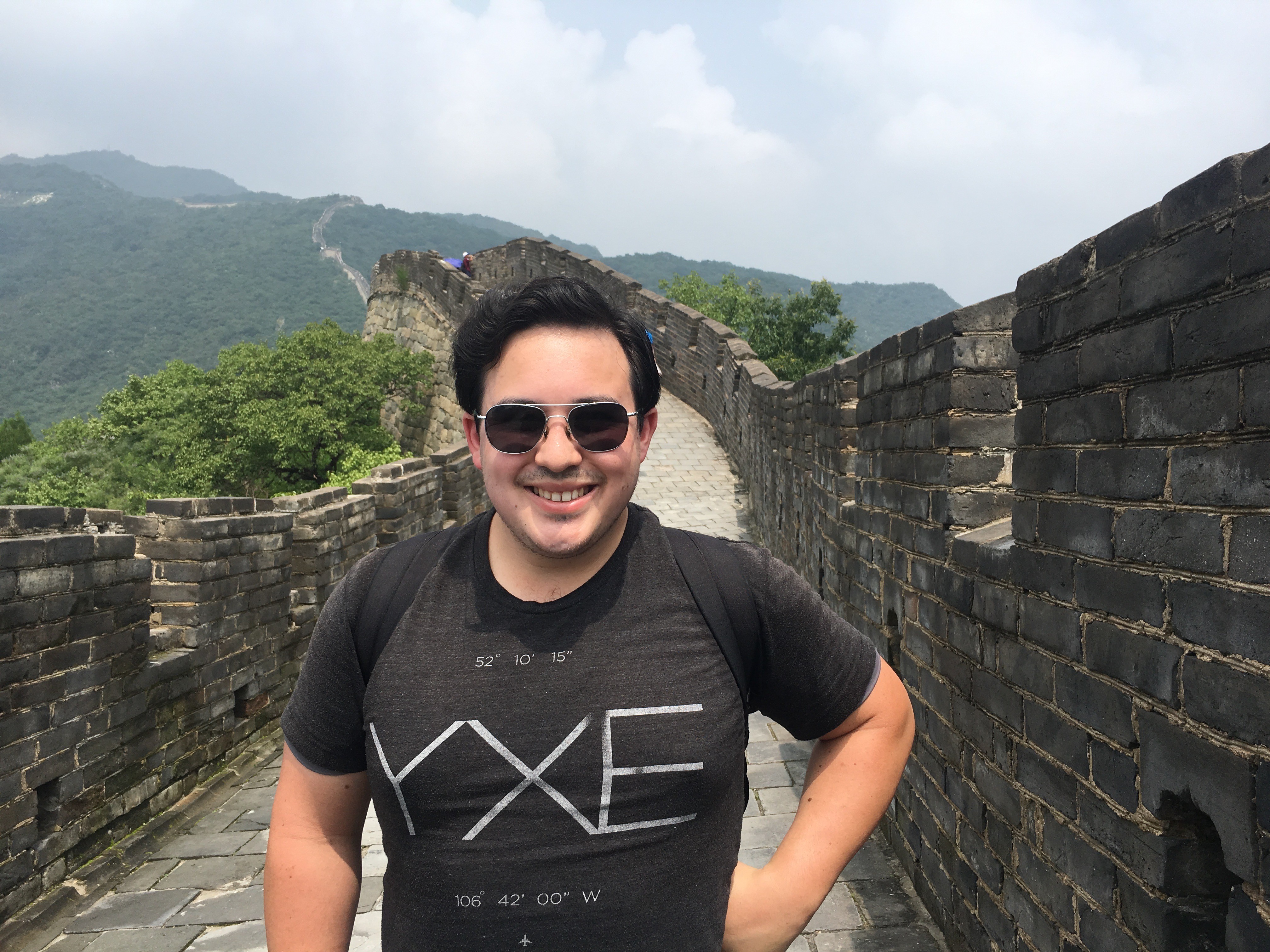 Award-winning USask physics graduate discovers passion for teaching
Dr. Jason Ho (PhD) received numerous awards during his studies at USask, including a $63,000 doctoral scholarship from NSERC
By Shannon Boklaschuk
University of Saskatchewan (USask) alumnus Dr. Jason Ho (PhD) has long had a love for physics.
"Particle physics and quantum mechanics were fascinating areas of study for me as an undergraduate, and I carried that with me through graduate school," said Ho, who will officially receive his PhD this month during USask's 2020 Fall Convocation.
"The foundational nature of the subject really drew me in, as well as the mathematical and conceptual challenges in thinking about quantum mechanics. I think one of the things that drew me to it as an undergraduate was the cartoons of particle interactions that you'll often see scribbled on blackboards, called Feynman diagrams. They're usually a set of connected lines—some straight, some wavy, some curly—that represent the interaction of particles. They're a really simple and elegant depiction of some really complicated physics, and the esthetics of that really appealed to me."
Ho, who grew up in Abbotsford, B.C., first earned an undergraduate degree in his home province before beginning his master's degree studies in the Department of Physics and Engineering Physics in USask's College of Arts and Science, under the supervision of Dr. Tom Steele (PhD). Steele also co-supervised Ho's recent PhD work in the department—along with Dr. Derek Harnett (PhD)—which focused on what Ho refers to as "exotic" hadrons. (Hadrons are particles comprised of even smaller particles, called quarks, which can't be broken down into smaller pieces.)
"My research takes a look at some of these 'exotic' hadrons, in an effort to predict where or how we might find them," said Ho. "There are several new experiments that have come online, or are in the process of being developed, that are looking specifically for these particles; since 2013, we have started to see experimental confirmation of four-quark and five-quark exotic hadrons, but there's still other combinations we have yet to confirm."
During his PhD studies, Ho co-authored several articles that were published in top physics journals. He also received the Mitacs Globalink Research Award, which enabled him to serve as a visiting researcher at the Sun Yat-sen University in Guangzhou, China, for several months. In addition, he was awarded the Walter C. Sumner Memorial Foundation Fellowship as well as another prestigious scholarship, valued at $63,000 over three years, provided through the Natural Sciences and Engineering Research Council of Canada (NSERC).
"Receiving the NSERC Postgraduate Doctoral Scholarship was a welcome surprise for me," said Ho. "It's one of the largest national scholarships in the natural sciences, with a very competitive application process."
Ho was also awarded a University of Saskatchewan Teacher Scholar Doctoral Fellowship (TSDF) as a PhD student. He said he "appreciated the serious intention that the program placed on pedagogy and reflective teaching practice," as well as the support he received through a faculty mentor and the Gwenna Moss Centre for Teaching and Learning.
"Teaching, for me, has been a rewarding exercise in communicating complex ideas to different types of audiences. It pushes me to think about concepts in different contexts, and highlights where my understanding of a topic might be lacking or incomplete," he said.
"I think a common theme throughout my educational journey has been the supportive mentors I've found at every level of education, and it was important to me to develop an effective teaching practice so I could help guide others on their journey through physics and the natural sciences."
Outside of the classroom, Ho took part in many USask activities during his graduate studies, including performing with the Jazz Ensemble, joining the Horticulture Club, volunteering with the Saskatoon Regional Science Fair and serving in various roles with PEGASUS, the Physics and Engineering Physics Graduate Association of Students at the University of Saskatchewan.
After recently completing his PhD studies, Ho moved to the United States to take on an assistant professor position at Dordt University. At the small, private liberal arts university—located in Sioux Center, Iowa—he is currently teaching undergraduate physics in a mixed format, with both online and face-to-face interaction.
"It's a strange time to be teaching with all the extra precautions we're taking to keep our students safe, but I'm finding that the experience I gained at USask through the TSDF program and my teaching mentors has prepared me well, and I'm grateful for those experiences," he said. "The first year of teaching, by all accounts, is a hectic one, and I'm finding that a global pandemic certainly doesn't make that any less true. Regardless, my students have been fantastic, and my colleagues have supported and encouraged me to take a deep and thoughtful approach to the philosophy and practice of teaching."
Much of Ho's inspiration as a teacher comes from the positive educational journey he has experienced, from his undergraduate degree through to the completion of his doctorate in USask's Department of Physics and Engineering Physics.
"My experience in the department has been excellent; I've had great mentors that have really taken the time to coach me through physics, and given me great advice and insight into career paths and other opportunities," he said. "In general, there's been an openness from staff and faculty to help graduate students wherever possible, and an openness to help advocate for us when the need arises."
---
Related Articles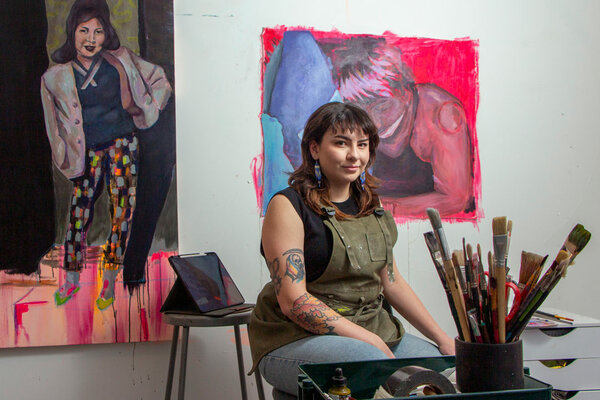 MFA student won a 2023 Outstanding Student Achievement in Contemporary Sculpture Award from the International Sculpture Center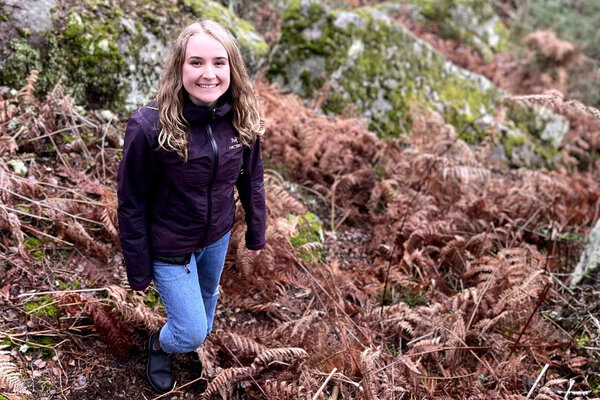 USask biology student Rachel Andres is making plans to continue her love of plant science research at the University of Oxford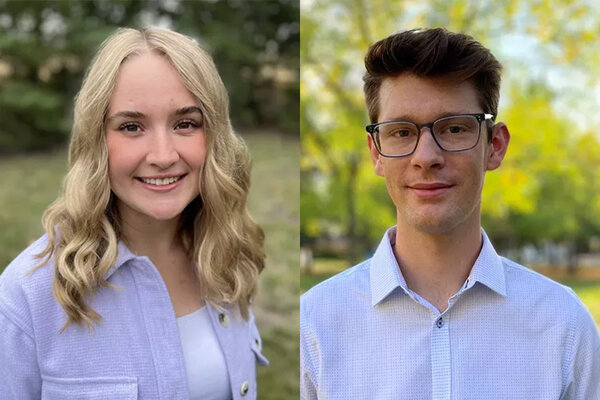 Biological sciences student Rachel Andres is one of two USask recipients selected for the prestigious Rhodes Scholarship