Play written by USask alumna based on professor's research receives national attention
With Glowing Hearts: How Ordinary Women Worked Together to Change the World (And Did), by Jennifer Wynne Webber (BA'86), has been shortlisted for the 2020 Canadian Authors Association Fred Kerner Book Award
By Shannon Boklaschuk
An award-winning play written by a University of Saskatchewan (USask) alumna—based on a USask sociology professor's labour movement research—is in the running for a national honour.
With Glowing Hearts: How Ordinary Women Worked Together to Change the World (And Did), by Jennifer Wynne Webber (BA'86), has been shortlisted for the 2020 Canadian Authors Association Fred Kerner Book Award. The winner will be announced at a virtual special event next month.
Based on real-life events, the play tells the story of how wives of hard rock miners in Ontario in the early 1940s made an impact on Canada's labour movement by working through women's auxiliaries in remote mining communities. Dr. Elizabeth Quinlan (PhD), a professor in the Department of Sociology in USask's College of Arts and Science, researched the women of the Mine Mill Ladies Auxiliary movement and their mid-20th century activities and then commissioned Webber to write With Glowing Hearts.
"The women were not union members themselves, yet they supported the miners' strike, recognizing that their survival was bound up in their husbands'. In the one-industry mining towns like Kirkland Lake, there were no jobs for women. An injury—or, even worse, a fatality—of a husband was economically devastating to the entire family," said Quinlan.
"Once I finished the archival research on these women and (had) written academic articles, I decided to commission a play based on the research because I knew the power of theatre to reach non-academic audiences. Previously, I had completed a very successful project using theatre to disseminate findings from another study, a project that also included my working with Jennifer. It was an ideal time to build on our track record of collaborative knowledge translation and apply a historical coefficient to our theatrical outputs. I wanted to reach both labour activists and the general public with the fascinating results I had found in the archives about these women who were inspired . . . not by wages, but by their dreams of a just world. I knew Jennifer would be the perfect playwright who would first understand the women and then be able to bring them to life on the stage."
Webber said she was "surprised and thrilled" to learn the recent good news about her play, which has already received numerous honours, including a Saskatoon and Area Theatre Award in the outstanding original script category in 2019. Dancing Sky Theatre's production of With Glowing Hearts also won a 2019 Saskatoon and Area Theatre Award, while the first production of an earlier one-act version of the play was recognized with the Best of Fest award at Saskatoon's 2016 Fringe Festival. The one-act play was directed by Julia Jamison, an assistant professor in the College of Arts and Science's Department of Drama, and featured a cast of USask students.
"Seeing this kind of reaction to the play has been incredibly encouraging and heartening. For one thing, it's such a vote of confidence in my work as a writer—and we writers often have to go a very long time between any such bits of encouragement," said Webber, a College of Arts and Science alumna who earned a degree in history.
"For another, I feel truly delighted that the goal of taking Liz's research about a large and long-term movement and transforming it into a compelling, dramatic, and emotionally gripping play really seems to have been realized. Building a strong narrative and creating four rich and highly specific roles for women from the masses of research material really was a challenge—a labour of love but still a challenge—so this response really is rewarding. I also get a thrill from feeling like I've had a hand in bringing honour to the women of Kirkland Lake that the play is based on—and the women of all the Mine Mill Ladies Auxiliaries. It feels like the world is honouring them as well."
Quinlan said she was "positively elated" to learn With Glowing Hearts was shortlisted for the Canadian Authors Association award, which she described as "very prestigious." Quinlan has had the opportunity to watch numerous productions of Webber's play—including performances at the Saskatoon Fringe Festival, at TheatreOne in Nanaimo, B.C, and at Dancing Sky Theatre in Meacham, Sask.—and noted that "Jennifer has so admirably captured the heart and spirit of the miners' wives as they were forming the women's auxiliaries and contributing to the historically significant strike in Kirkland Lake, Ontario, in 1941-42."
"Each of the performances renews my inspiration for what those foremothers of ours did in the face of enormous challenges—the kind of courage and strength of purpose they had, the unity and the caring for each other," said Quinlan. "Watching the play inspires and helps us recognize that while we may be living in very dark times now, there have been very dark times in the past—as any progressive person who lived through the Cold War will tell you. And yet people like the members of the women's auxiliaries, who had a vision of a better, fairer, and more equitable world, were able to work together to surmount some of the obstacles they faced."
Webber, who lives in Nanaimo, B.C., continues to maintain ties to USask and to Saskatchewan; she is currently working with Quinlan on another project, which is about the 1958 Inco strike that took place in Sudbury and Port Colborne, Ont. Webber and her husband, artist Jonathan Forrest, also own an old church in rural Saskatchewan that is used as a studio space, so they return frequently to the province.
Webber—who has written many plays, including Beside Myself and White Lies, and who is also the author of a novel, Defying Gravity—said her history degree from USask has contributed to her career in many ways, and she continues to use the valuable research skills she developed as an undergraduate student. Those skills helped her land a research job in a CBC television newsroom and that job, in turn, led to many years as a television journalist, which exposed her "to so many more people and worlds of experience," she said.
"All of this has broadened me as a person and strengthened me as a writer," said Webber.
---
Related Articles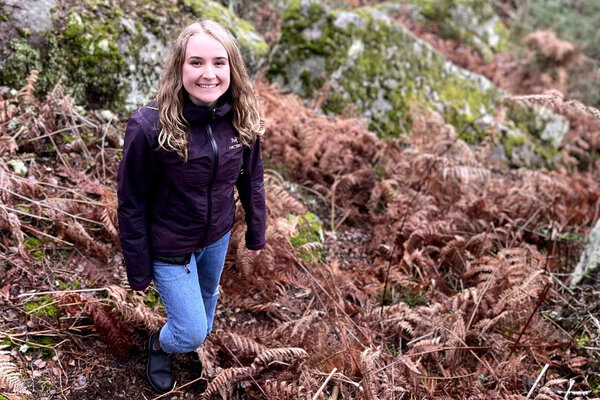 USask biology student Rachel Andres is making plans to continue her love of plant science research at the University of Oxford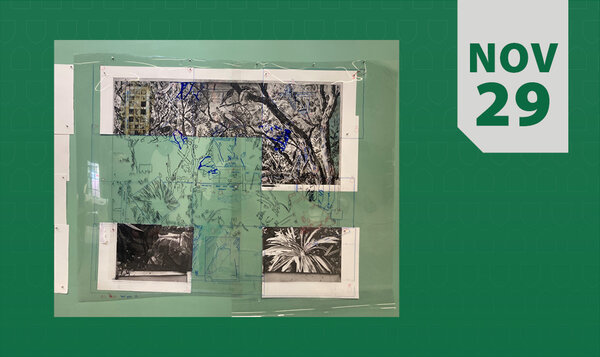 A talk by visiting artist Jillian Ross, master printer and founder of Jillian Ross Print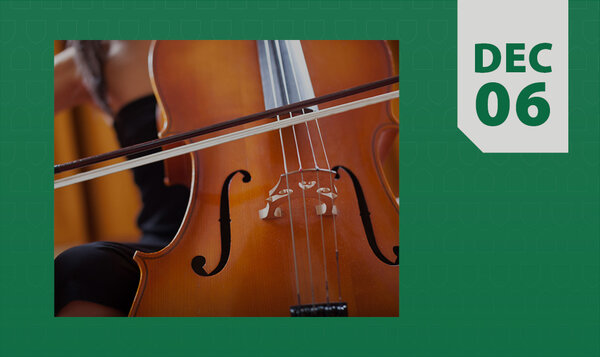 Enjoy beautiful chamber music works performed by students in the USask Chamber Ensemble