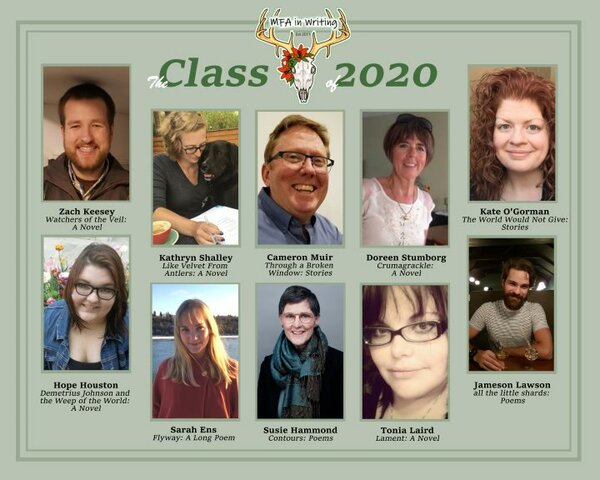 Congratulations to the 2020 graduating class of the MFA in Writing!
The MFA in Writing, established in 2011 and housed in the Department of English, is graduating ten students this fall and spring. This is the largest graduating class the program has seen. With the completion of this cohort, the MFA has now graduated fifty-three students. These students continue to publish and engage with their various writing communities.
We are so proud of them! Congratulations to Tonia Laird, Hope Houston, Cameron Muir, Jameson Lawson, Zach Keesey, Susie Hammond, Sarah Ens, Kathryn Shalley, Doreen Stumborg, and Kate O'Gorman! Thanks, Tonia Laird, for the composite digital class photo. This class will hold a virtual celebration, bringing us together from across the miles, on graduation day.