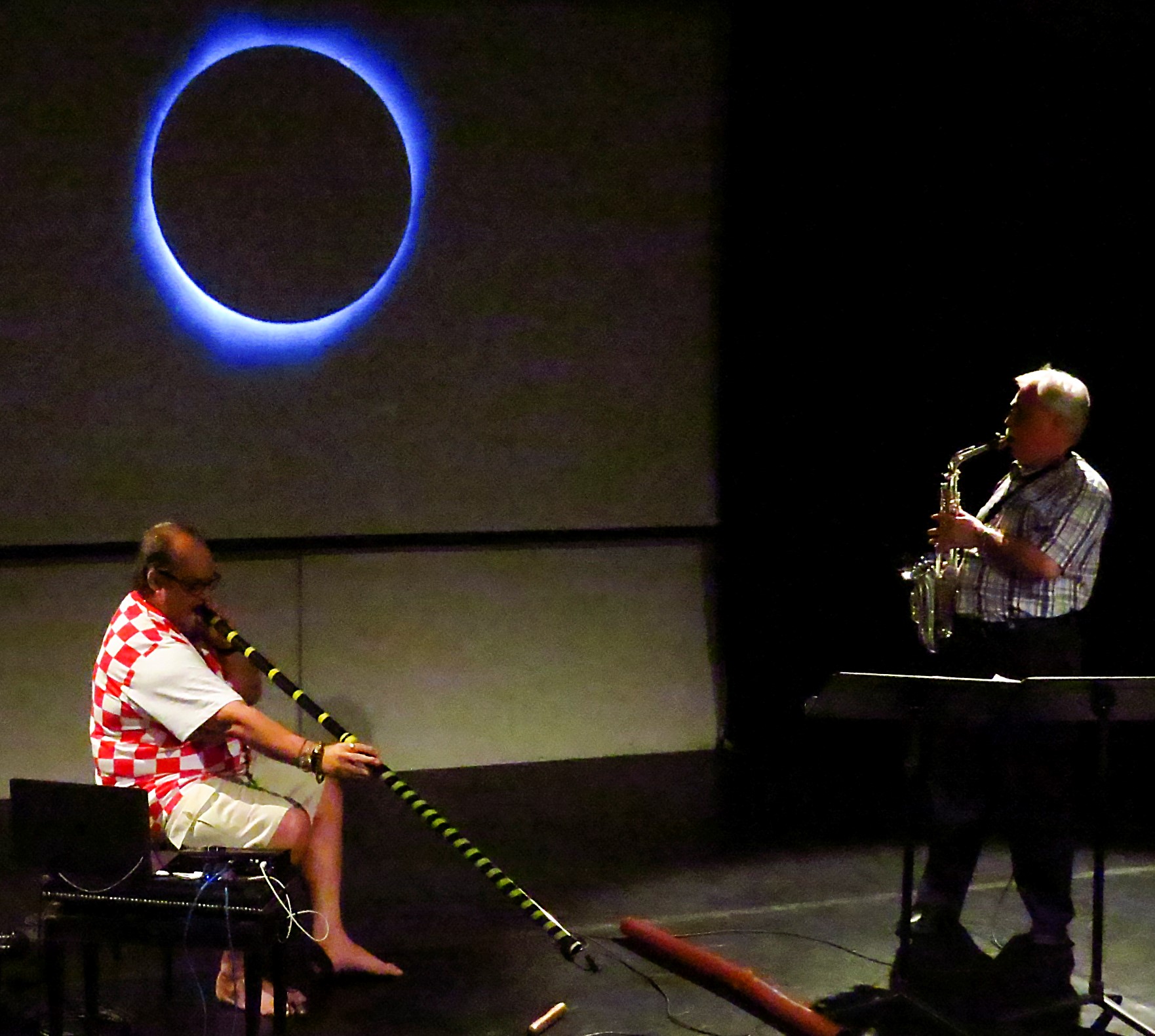 Faculty and Friends Virtual Concert
A free performance by the Duo Gillis Cunningham, who combine ancient and new instruments in contemporary electro-acoustic settings
The University of Saskatchewan Department of Music has initiated a new concert series! These mini-concerts will be broadcast online on a one-time basis on Wednesdays at 12:30 pm, alternating with FARLS (Fine Arts Research Lecture Series in Music) virtual lectures and other departmental special events.
Wednesday, Nov. 25
12:30 pm
Watch online via Zoom: https://us02web.zoom.us/j/89579339284?pwd=ZzNrMjVHOURvOUk5aE5oNHhZZ05RUT09
Meeting ID: 895 7933 9284
Passcode: 908281
Free and open to the public
November concert
Performers: Glen Gillis, James Cunningham
This presentation will highlight collaborative processes utilized by the Duo Gillis Cunningham (DGC) in the production of their 2020 album release, Sonic Eclipse. The DGC, featuring Drs. Glen Gillis (alto saxophone) and James E. Cunningham (didgeridoo and electronics), has been composing and performing together for more than twenty years. Their music combines sounds from instruments, ancient and new, in contemporary electro-acoustic settings. Although the collaborative process has long been a staple of their original compositions, DGC has recently expanded their collaboration to include other sound artists and musicians such as DGC producer/recording engineer Matt Baltrucki (Hoot Wisdom studio, Boca Raton, Florida), recording engineer Wayne Giesbrecht (Media Production, University of Saskatchewan), and studio drummer and percussionist Satnam Ramgotra (Hollywood, California).
Info: glen.gillis@usask.ca
---
Upcoming Events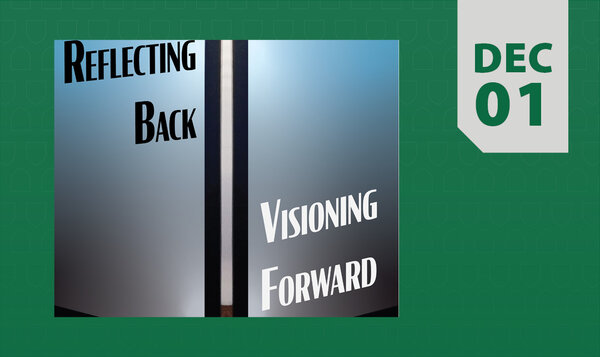 Dec 1, 2023
A concert featuring a variety of traditional to new repertoire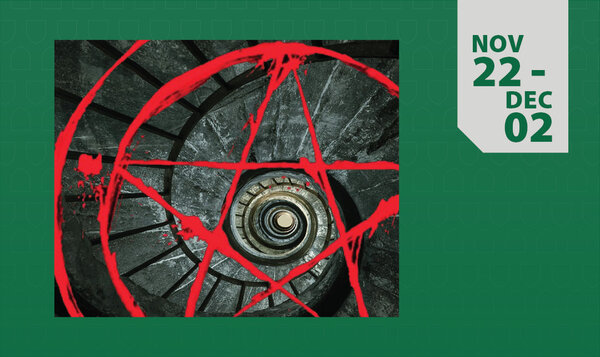 Nov 22 - Dec 2, 2023
It's graduation day. Do you know where your soul is?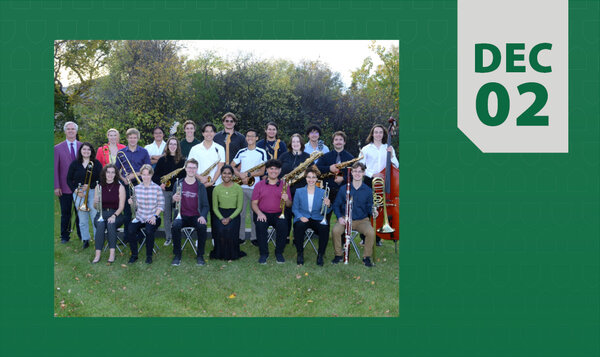 Dec 2, 2023
Fall concert of the University of Saskatchewan Jazz Ensemble