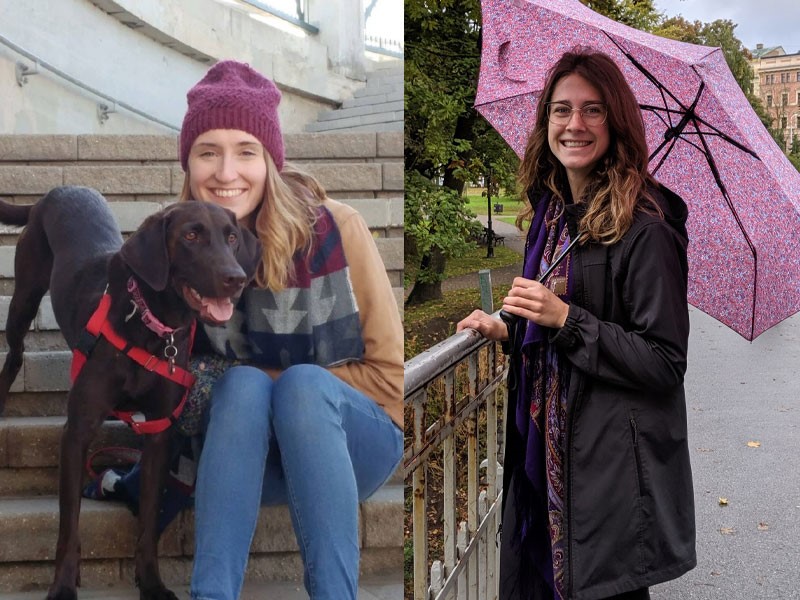 USask graduate students to launch new archaeology and anthropology journal
The annual journal, called Pathways, will be published online each fall
By Shannon Boklaschuk
A new annual journal created by archaeology and anthropology graduate students at the University of Saskatchewan (USask) will officially launch on Oct. 2.
The journal, called Pathways, will be published online each fall. Pathways is an initiative of ARCHAIA, the USask Archaeology and Anthropology Graduate Students' Association, and is produced with oversight from faculty advisors in the Department of Archaeology and Anthropology in USask's College of Arts and Science.
Co-editors Rachel Simpson and Rebecca Bourgeois—who started working on the project while pursuing master's degrees in the department—said undergraduate and graduate students studying archaeology and anthropology, or related disciplines, are welcome to contribute to the publication. The call for submissions is ongoing, with the deadline falling within the beginning of the winter term.
"During my undergrad, I published in a couple student journals and found the process to be extremely beneficial. Peer feedback helped me vastly improve my writing skills and I learned so much about the academic publishing process, which proved useful for graduate studies," said Simpson, who is set to receive her master's degree in archaeology during USask's upcoming Fall Convocation.
"When Rebecca first proposed the idea of a discipline-specific student journal at USask and invited me on board, I was eager to do so, hoping to create a similarly supportive environment for students here to share their work and gain publishing experience during their early academic careers. While USask has the fantastic undergraduate student journal USURJ, there weren't any graduate or archaeology- and anthropology-focused student journals," she said.
Bourgeois, who will also receive her master's degree in archaeology this fall, said showcasing USask's graduate and senior undergraduate students through the new journal "introduces them to the publishing world and sets them up to succeed in their future endeavours."
"Although Rachel and I started this journal and are credited as editors, the main drivers of this publication were our authors, reviewers, and copy editor. These were all graduate and senior undergraduate students who stuck with us through trying to get Pathways off the ground," she said.
"They signed up when we did not have much to show or direct them, and their input helped shape our protocols. Our inaugural issue is the product of many people going beyond their job description and volunteering the best of their efforts."
While the focus of Pathways is archaeology and anthropology, the disciplines are quite interdisciplinary in nature and so is the journal, said the co-editors. For example, one of the first Pathways research articles is a history paper, and the academic backgrounds of the journal's inaugural contributors extend beyond the Department of Archaeology and Anthropology to include students from the College of Kinesiology and the College of Medicine's Department of Biochemistry, Microbiology, and Immunology.
"Given the range of topics we have represented in our first issue, I think there could be something of interest for everyone. I hope readers enjoy the first issue and learn something new," said Simpson.
The first issue of Pathways will feature two research articles, five review articles, and one book review written by Simpson, Bourgeois, Heeho Ryu, William Wadsworth, Jessica Jack, Michelle Gowan, Kody Engle, and Fatima Masood. The journal will explore various topics in archaeology and anthropology, including ancient Near East archaeology, paleopathology, medical anthropology, and sociocultural anthropology.
For future issues, there are plans to expand the journal's content by also publishing photo essays, commentaries, plain-language summaries of theses, and other multi-media formats of research dissemination—with the co-editors noting that one of the motivations for creating the journal was to open up avenues for sharing research in more accessible, non-traditional formats.
ARCHAIA is financially supporting the journal, with part of the student group's annual fundraising allocated to hiring a copy editor, as well as to student prizes and printing costs. Dr. Tatiana Nomokonova (PhD) and Dr. Susanna Barnes (PhD), from the Department of Archaeology and Anthropology, are serving as faculty advisors for Pathways. The journal can be viewed online at no cost at pathwaysgraduatejournal.ca starting on Oct. 2.
Simpson and Bourgeois both began their PhD studies at the University of Alberta in September, so they will soon be stepping down as co-editors of Pathways after the inaugural issue is launched. It has been determined that the co-editor positions should be held by current USask archaeology or anthropology master's students who have either reviewed and/or authored an article for Pathways over the past year, to ensure they are familiar with the journal, the review process, the submission guidelines, and the website. The two new co-editors will be officially elected later this month during the ARCHAIA elections.
"I would have to say that the best part about co-editing Pathways is hearing fellow students get excited about their research. Whether this be working through the review process with our authors or discussing with a graduate student how they can tailor their class work or thesis into a publishable medium, it has been extremely rewarding," said Bourgeois.
---
Related Articles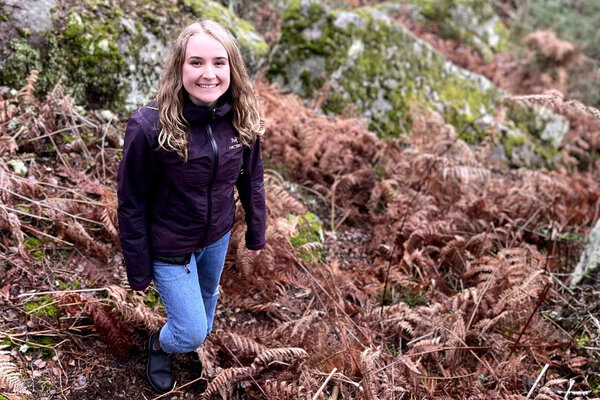 USask biology student Rachel Andres is making plans to continue her love of plant science research at the University of Oxford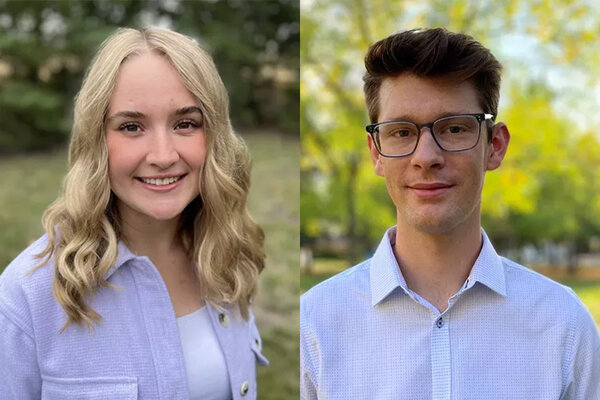 Biological sciences student Rachel Andres is one of two USask recipients selected for the prestigious Rhodes Scholarship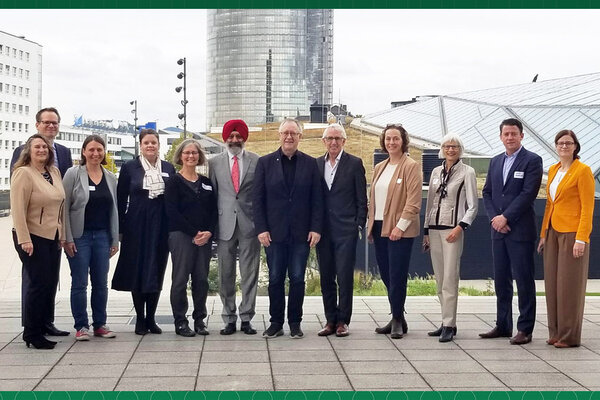 College of Arts and Science faculty members were part of the USask delegation that travelled to the University of Bonn (UBonn) in Germany