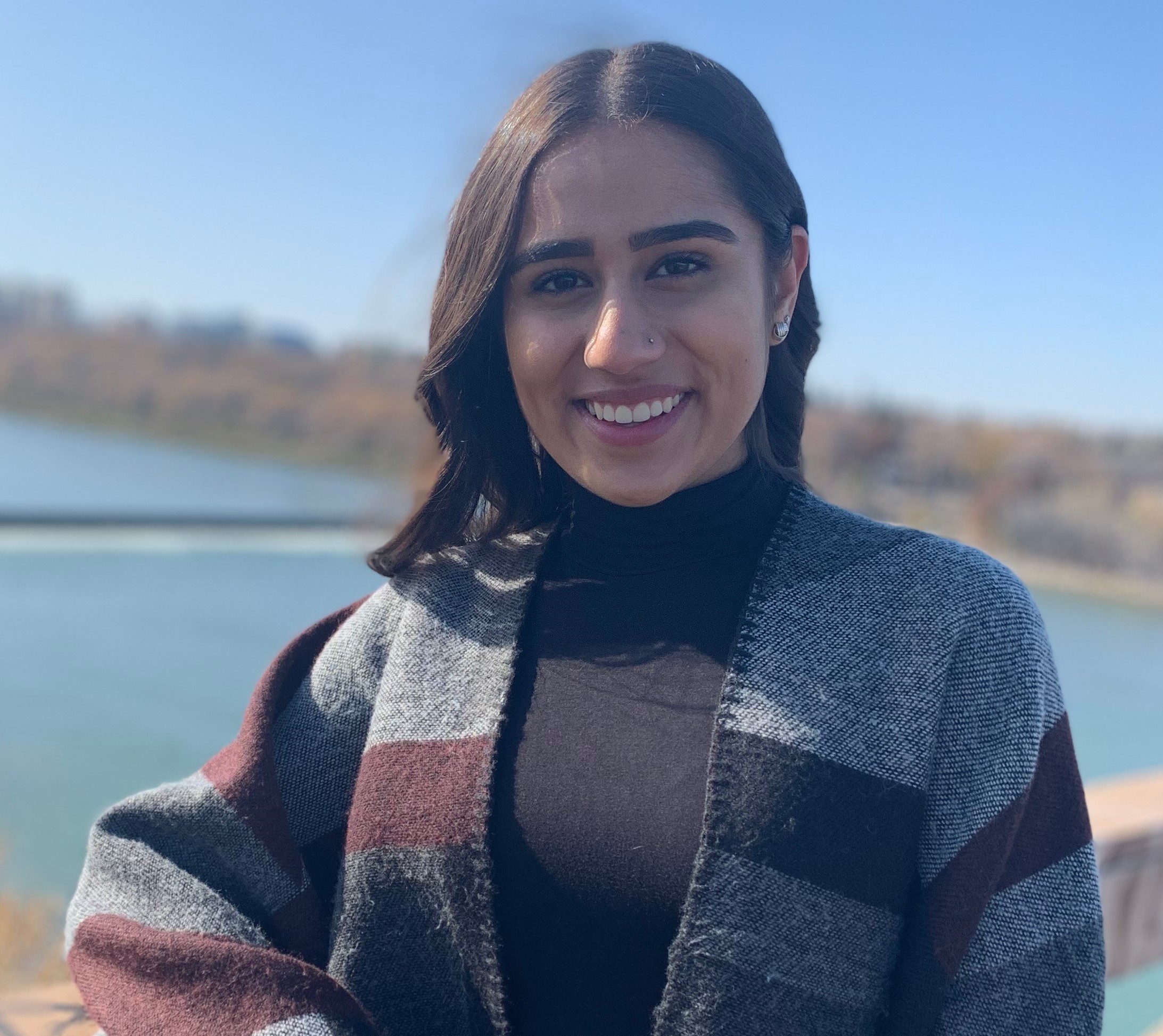 ASSU president encourages Arts and Science students to connect with student organization
The Arts and Science Students Union will begin hosting bi-weekly meetings starting on Sept. 14
By Shannon Boklaschuk
The upcoming fall term will be unlike any other in University of Saskatchewan (USask) history, with the vast majority of students learning remotely due to COVID-19.
Despite the changes necessitated by the global pandemic, Palak Dhillon hopes to keep the Arts and Science Students Union (ASSU) "running normally" during the 2020-21 academic year. As the new ASSU president, Dhillon is encouraging USask's College of Arts and Science undergraduate students to reach out to the student organization and to follow the ASSU on Instagram (@ASSUusask).
"I love being a USask student because it truly feels like I am part of a tight-knit community," said Dhillon, who was born and raised in Toronto. "Since I started here two years ago, everyone I have met has been very friendly, welcoming, and eager to help when they see someone struggling. The College of Arts and Science has provided me with so many opportunities and I am very grateful to be a student here."
Dhillon is currently in her third year of a degree in physiology and pharmacology (PHPY). She chose the area of study because she has always been interested in chemistry and biology, and the major enables her to explore both subjects.
"PHPY also provides a great foundation for students interested in pursuing a variety of careers in the health sciences," she said.
Outside of school, Dhillon enjoys biking, binging TV shows on Prime Video, and spending time with her baby sister. The College of Arts and Science recently caught up with Dhillon to talk about her presidency, the ASSU, and what's ahead in the new school year.
College of Arts and Science: Before becoming president, what was your involvement with the ASSU?
Palak Dhillon: During my first year, I was a general ASSU member. After returning for a second year, I grew to love being a part of the ASSU team and I took on more of a leadership position as the ASSU's vice-president of marketing.
A&S: Why did you decide to seek the presidency?
PD: The ASSU has been a part of my university journey since the second week of my first year at USask. I joined the union, like many of our other members, because a friend had encouraged me to check out the meetings. At the time I would never have guessed that I would become the president one day. I decided to run for president because I feel like the ASSU has a lot of potential to help students and ensure that they have an amazing university life experience, especially during these unprecedented times.
A&S: What are some of your goals this year as ASSU president?
PD: During the upcoming year, I hope to achieve three goals. I hope to make the ASSU a safe, inclusive space for all undergraduate students in the college. I want to help students have an amazing university experience, especially during these unpredictable times. My last goal is to listen to the students and ensure their questions, ideas, and concerns are addressed by either the ASSU or taken up to those who can adequately address the concerns.
A&S: USask has moved to remote delivery of courses due to the COVID-19 pandemic. How will the shift away from in-person classes on campus impact the ASSU during the upcoming term?
PD: Students' health and safety is our priority this year; however, we will be trying our best to keep the ASSU running normally. We plan on continuing meetings on a bi-weekly basis and hosting numerous virtual events. The ASSU will be increasing the number of scholarships from two awards to three to support more students during this financial crisis. We will also be increasing our online and social media presence.
A&S: What role does the ASSU play in the life of College of Arts and Science students?
PD: The ASSU acts as a place students can make friends and meet new people outside of lectures. The ASSU is also the main mediator between students and the College of Arts and Science. We voice students' concerns to the Dean's Executive Committee and implement student feedback into the programs we organize.
A&S: How can students remain connected to the ASSU even when they are not physically on campus?
PD: Staying connected is more important now than ever before, which is why the ASSU has made it our priority to stay engaged online this year. We will be having bi-weekly meetings, virtual events, Instagram surveys, and polls for student feedback, more scholarships to help out students with tuition, and much more. Our DMs are always open and we encourage you all to reach out to us.
A&S: Will the ASSU be holding any online meetings, events, etc. in the fall term?
PD: The ASSU will be hosting bi-weekly meetings starting September 14. The meetings will continue to be on Mondays at 5 pm and we highly encourage all undergraduate students in the College of Arts and Science to join. We also plan to continue hosting fun events virtually. To find out more about our upcoming events, I recommend following us on Instagram (@ASSUusask).
A&S: What is your advice for College of Arts and Science students during this unusual pandemic year?
PD: I encourage everyone to surround themselves—if not physically, then virtually—with a good support system. This year, more than ever, it will be very important to ensure you are not isolating yourself and have people to fall back on—whether that is people in your classes, friends, your family, or the ASSU. Try calling your friends once a week, or virtually connect with your grandparents.
A&S: Is there anything else that you would like to add?
PD: We are here to help and we would love to hear from you! Please feel free to reach out to us with questions or suggestions. We are always looking for ways to improve and make life on campus—or online this year—better for you. And don't forget to follow us on Instagram: @ASSUusask
---
Related Articles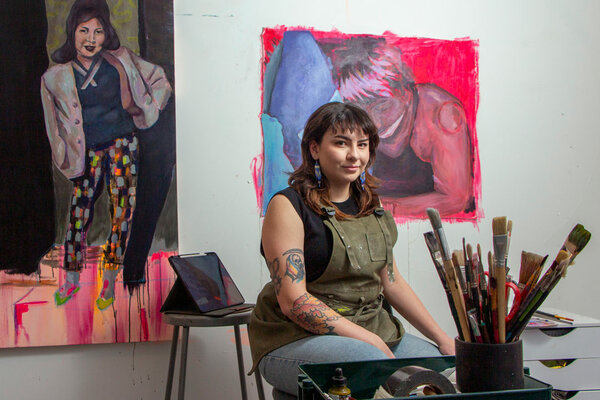 MFA student won a 2023 Outstanding Student Achievement in Contemporary Sculpture Award from the International Sculpture Center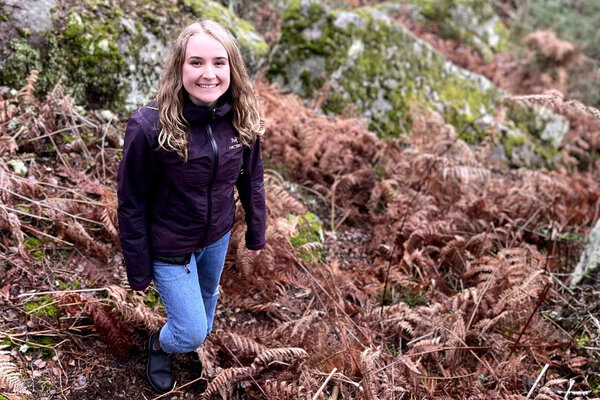 USask biology student Rachel Andres is making plans to continue her love of plant science research at the University of Oxford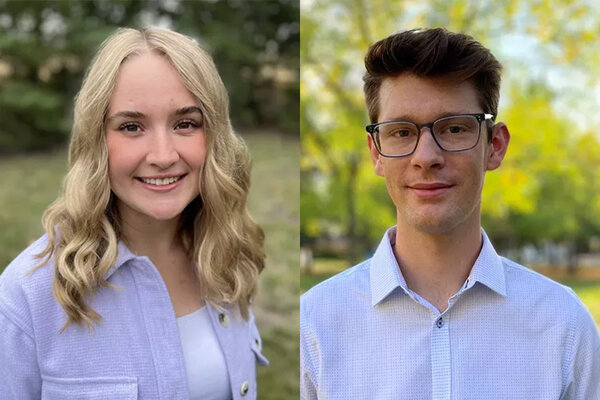 Biological sciences student Rachel Andres is one of two USask recipients selected for the prestigious Rhodes Scholarship