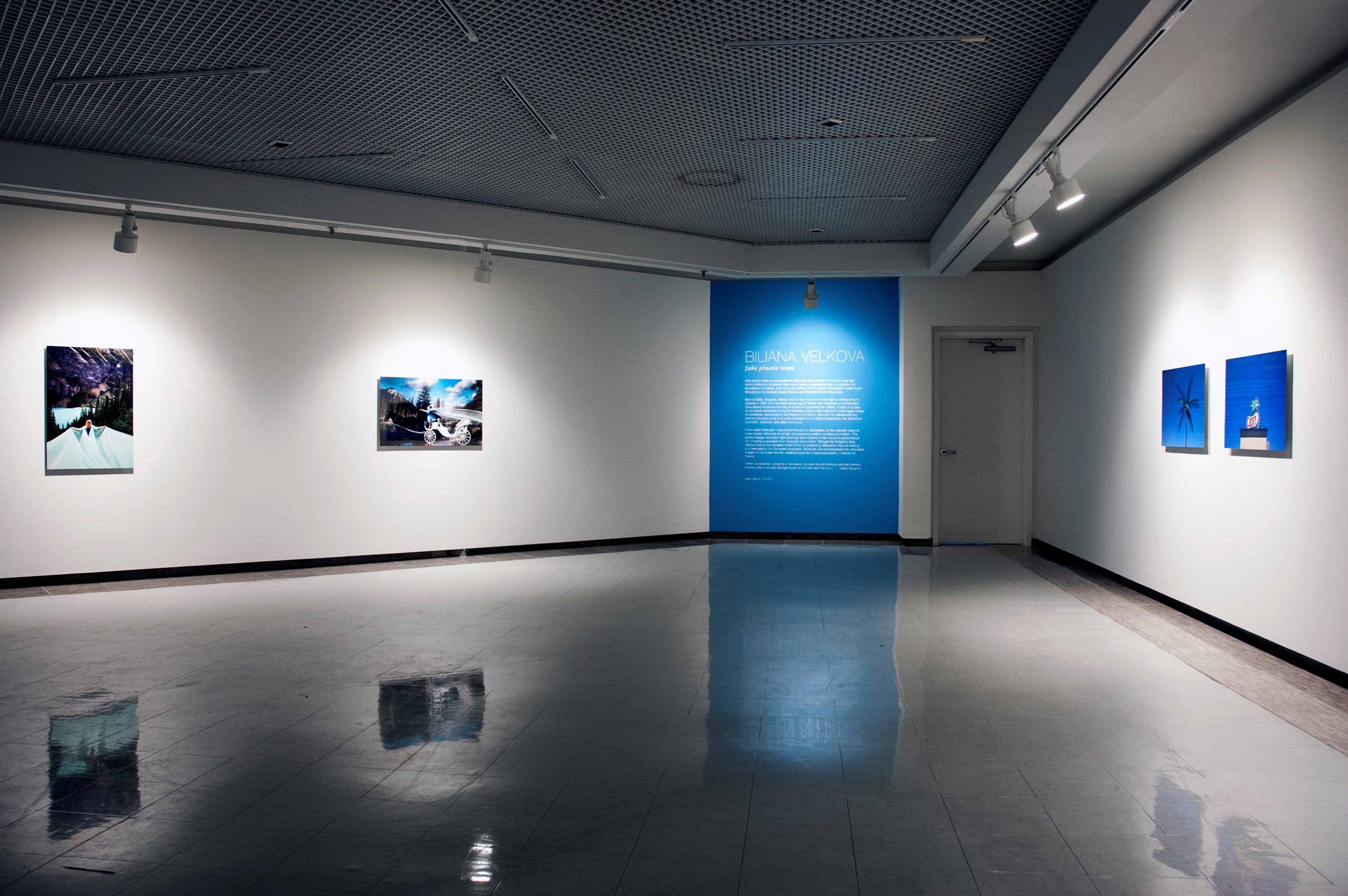 Art gallery work provides 'unforgettable' summer experience for USask students
Undergraduate and graduate students were part of the University of Saskatchewan Art Galleries and Collection (USAGaC) summer team
By Shannon Boklaschuk
The University of Saskatchewan (USask) art galleries remain closed to the public due to the COVID-19 pandemic, but the coronavirus didn't stop five USask students from taking part in an "unforgettable" employment opportunity this summer.
Undergraduate and graduate students from USask's College of Arts and Science and College of Education were part of the University of Saskatchewan Art Galleries and Collection (USAGaC) summer team, serving in a variety of roles. The USAGaC includes College Art Gallery 1, College Art Gallery 2, the Kenderdine Art Gallery, and the Gordon Snelgrove Gallery, as well as more than 6,000 works of art acquired since the university opened its doors in 1907.
Fatemeh Ebrahimnezhadamini, a USask student originally from Tehran, Iran, worked as a digital content coordinator this summer, focusing on platforms such as the website and Instagram. As a gallery team member, Ebrahimnezhadamini showcased artwork in USask's collection digitally since members of the public currently can't view it in person due to COVID-19 precautions.
"We are working as a group to give this access to people—and I'm so glad to be part of it," she said.
Ebrahimnezhadamini, an artist who moved to Saskatoon two years ago to follow her dreams, is pursuing a Master of Fine Arts degree. She started working with USAGaC last summer as a curatorial assistant.
"Working with (the) galleries not only gave me the opportunity to practice all the theoretical courses that I learned in the past two years, but also helped to prepare for (a) future artistic career," she said. "It is an unforgettable and valuable experience."
Kathleena Chief Calf, a member of the Blood Tribe in southern Alberta who grew up in La Ronge, Sask., has always been interested in art, creative writing, and history, and has always wanted to work in a gallery or a museum. Her goal was realized this summer when she worked as a collections assistant with USAGaC.
"My project this summer was to go through the 65 Allen Sapp artworks at the Kenderdine Art Gallery database and provide a biography and art descriptions," she said. "At the end of my term, I curated an online exhibition of Allen Sapp's artwork through the Kenderdine Art Gallery."
Chief Calf, who is pursuing a Bachelor of Arts degree in Indigenous studies and a Bachelor of Fine Arts degree through USask's College of Arts and Science, hopes to one day find a job interpreting or curating in an art gallery or museum. She was pleased to have the opportunity this summer to describe the artworks of a Saskatchewan Indigenous artist and to gain curatorial experience.
"Thank you to everyone in the university galleries for educating me and guiding me this summer," said Chief Calf. "It is an experience I value and will never forget."
Oliver Friesen, who was born and raised in Saskatoon and who graduated from USask this spring with a history degree, decided to work as a gallery and collection assistant this summer due to his passion for cultural work and the preservation of artifacts. He focused on the Gordon Snelgrove Gallery, helping to update the database as well as assisting in the development of the gallery's website.
"I think USask Art Galleries and Collection is doing incredibly valuable work in showcasing and preserving Canadian art," said Friesen, who is set to begin a graduate degree in history studying ethnoreligious communities in Saskatchewan.
"Furthermore, I want to try and seize any opportunity to expand my gallery and museum experience," he added.
Aurora Wolfe, a third-year Indigenous studies and studio art student in the College of Arts and Science, joined the USAGaC team as a collections assistant for the summer and created educational content for online dissemination. Her future aspirations are to work in art institutions and complete a master's degree in Indigenous studies.
"What intrigues me about art is the ability to experience a moment through different eyes," she said. "I love working in art spaces and I find that the experience gained in them can crossover into many other areas of life."
Wolfe, who grew up on a farm near Mortlach, Sask., decided to work with USAGaC because she knew it would be "an amazing learning experience."
"The experience has been fantastic. Working from home presents its own unique challenges but working with such a supportive team has made me feel like I'm not missing out by not being able to work in the physical space," she said.
Athanasia Perdikaris, who previously earned two degrees at USask in history and education, is currently pursuing a master's degree in education. She has been working since 2017 as a curatorial assistant with the Kenderdine Art Gallery and the College Art Galleries.
"During my time with the galleries, I have worked on a few projects. This year, in the light of the pandemic, I was able to work closely with our head curator on the Looking Back series, which was a way to appreciate and showcase many of the exhibitions and artists that have been a part of our programming in the past and use our social media as the platform to share," said Perdikaris.
Working with USAGaC has been a "tremendous" experience, said Perdikaris, who noted that "the opportunity to see the planning, time, and layers it takes to put on an exhibition has been valuable, because it exposes one to an array of skills and backgrounds."
"Arts and culture has been an area close to me," she said. "Growing up in rural areas of Saskatchewan, my family owned a restaurant, my father was an immigrant, and it was through the experience of being around food and him that exposed me to the value of arts spanning from visual, to culinary and music. ... Working in the galleries provided me with a sense of familiarity and deep appreciation to be around dynamic artists, timely exhibitions, and a collection that captures Saskatchewan culture."
USAGaC welcomed its team of summer staff members thanks to the support of the Canadian Museums Association's Young Canada Works program, the Canada Council for the Arts, SK Arts, and the College of Arts and Science.
---
Related Articles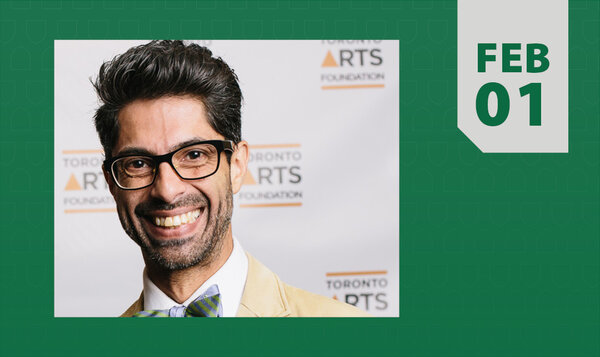 A talk in the Fine Arts Research Lecture Series (FARLS) in Music by Hussein Janmohamed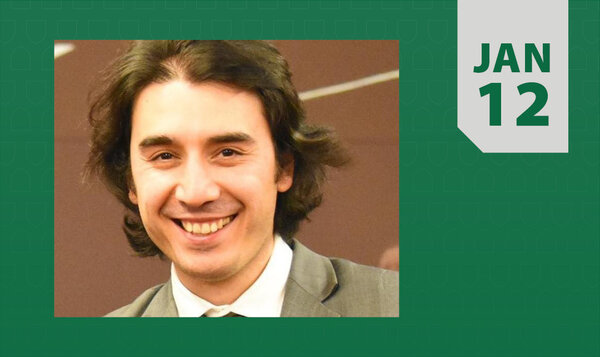 A talk in the Fine Arts Research Lecture Series (FARLS) in Music by Shah Sadikov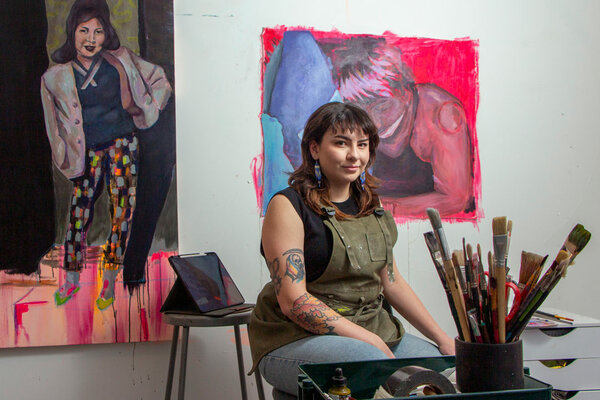 MFA student won a 2023 Outstanding Student Achievement in Contemporary Sculpture Award from the International Sculpture Center