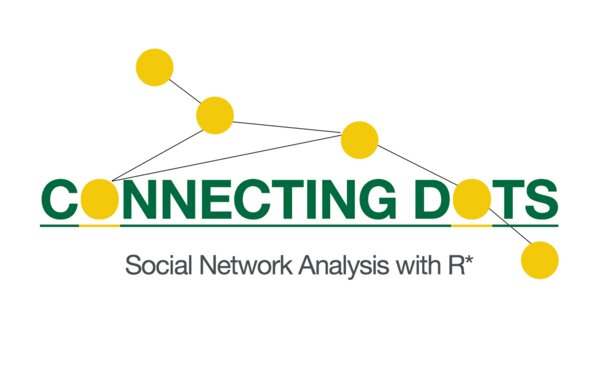 The Social Sciences Research Laboratories (SSRL) is pleased to offer two world-class interactive online workshops on social network analysis in September.
A five-day workshop focusing on different statistical tests for social network analysis, with special attention being paid to exponential random graph models (ERGM) and stochastic actor oriented models (SAOM) using RSiena.
Monday, Sept. 7–Friday, Sept. 11
9 am to 12:30 pm each day
Interactive online workshop
Registration: $850 academic; $1,200 non-academic
This is the second of two workshops in a series titled Connecting Dots: Social Network Analysis with R* hosted by the Social Sciences Research Laboratories (SSRL) at the University of Saskatchewan.
The workshops are led by Filip Agneessens, a leading international scholar in the field of social network analysis.
Statistical network analysis can be used to explain the formation of ties between nodes by focusing on both structure and nodal attributes. ERGM (Robins, Pattison, Kalish and Lusher, 2007; Lusher, Koskinen and Robins, 2013) are particularly fitted to answer questions about why ties are present in specific places in the network. For example, using ERGM we could study whether friendships are more likely to form among students if they have similar interests, or grades. We would also be able to understand whether employees in organizations are more likely to trust each other if they share an office, or are similar regarding personality.
Analyzing longitudinal data with SAOM/RSiena (Snijders, van de Bunt, Steglich, 2013), we are able to understand the process of network emergence and its consequences. With this approach we study whether smokers tend to connect to other smokers, or if employees influence each other in organizational commitment. We can also study whether friendship among scientists leads to collaboration on papers, or whether collaborative behaviour leads to the emergence of friendship.
Space is limited and registrations are processed on a first-come, first-served basis.