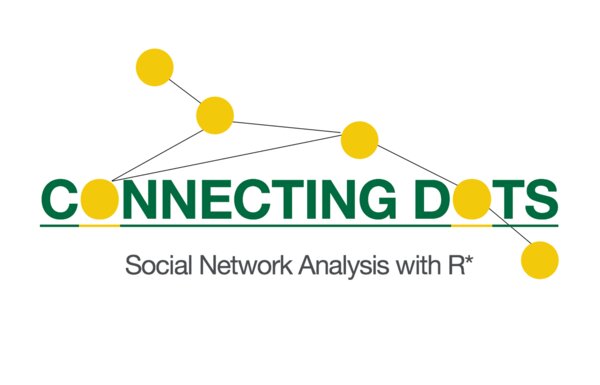 The Social Sciences Research Laboratories (SSRL) is pleased to offer two world-class interactive online workshops on social network analysis in September.
A three-day practical workshop on how to analyze social network data with R, a programming language and software environment used for data analysis. No prior knowledge of R is needed for the course.
Wednesday, Sept. 2–Friday, Sept. 4
9 am–12:30 pm each day
Interactive online workshop
Registration: $500 academic; $700 non-academic
Social network analysis focuses on the relations or ties between individuals, groups, organizations, countries, or other types of nodes. Social network analysis techniques are used in many fields of research and have practical applications in numerous occupations, including:
organizational behavior research
inter-organizational collaboration and resource sharing
educational research
library studies looking at bibliometric analyses
political science and the emergence of conflicts, protests, and coalitions
digital communities and social media patterns of interactions
public health research
communications
software development
procurement
law enforcement and security
This is the first of two workshops in a series titled Connecting Dots: Social Network Analysis with R* hosted by the Social Sciences Research Laboratories (SSRL) at the University of Saskatchewan.
The workshops are led by Filip Agneessens, a leading international scholar in the field of social network analysis.
This three-day workshop offers a practical workshop on how to analyze social network data with R. The workshop focuses both on how to use different R packages (such as igraph and sna) to perform social network analysis, and on how to interpret the results in specific research contexts. After discussing how to import one-mode and two-mode network data into R, we will explore different ways to visualize these networks with R. We then go on to focus on two major levels of analysis: (1) the position of individual nodes in a network, and (2) the network structure as a whole.
Space is limited and registrations are processed on a first-come, first-served basis.