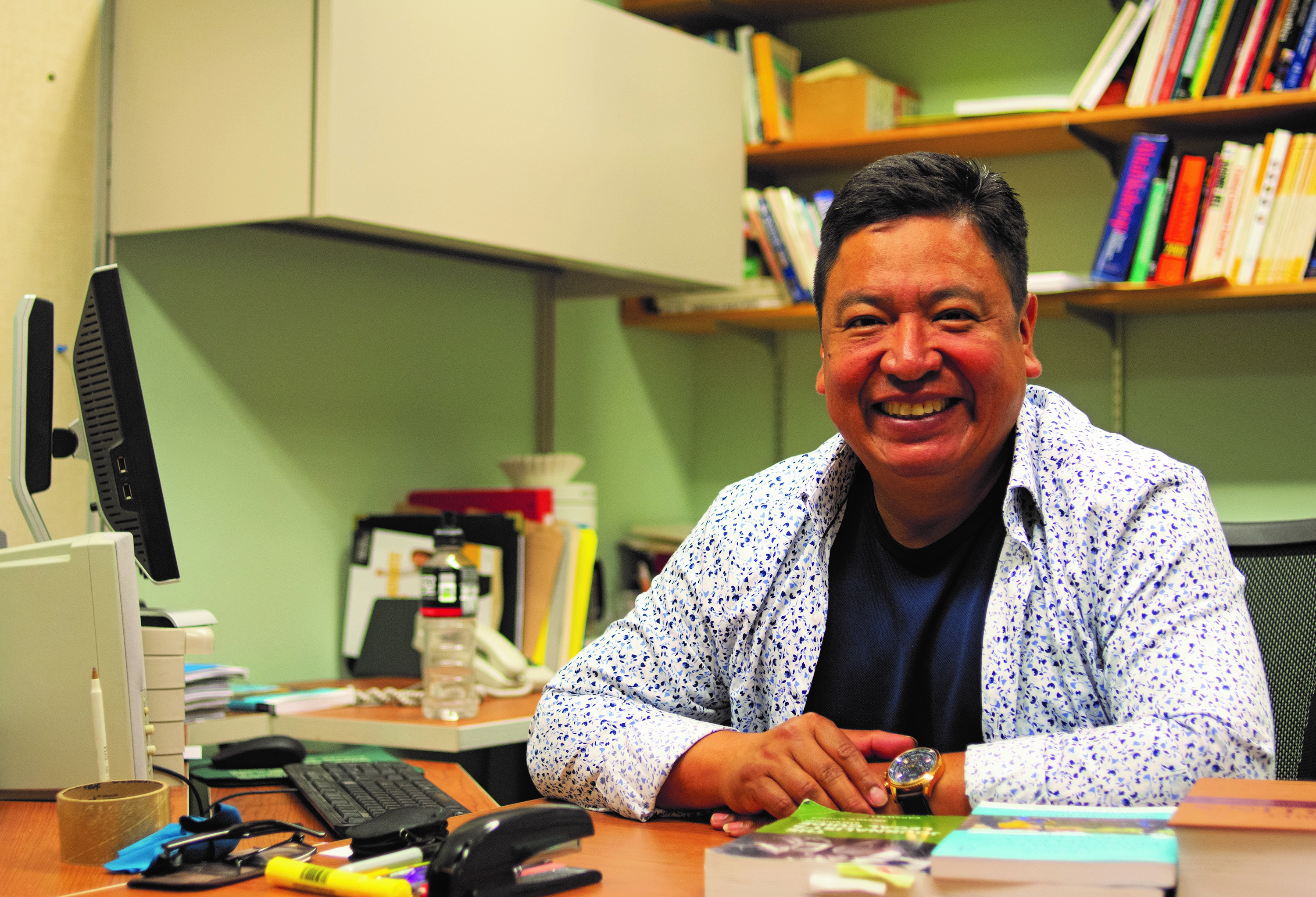 Mayan spirituality focus of Indigenous studies scholar's PhD research
When Dr. Leonzo Barreno (PhD) decided to pursue his doctoral degree, he chose the University of Saskatchewan because of its Department of Indigenous Studies
By Shannon Boklaschuk
When Dr. Leonzo Barreno (PhD) decided to pursue his doctoral degree, he chose the University of Saskatchewan (USask) because of its Department of Indigenous Studies.
"Some of the scholars who work in this department are pioneers in (the) discipline and it pushes me to follow in their footsteps," said Barreno, who received his PhD in Indigenous studies from USask's College of Arts and Science this spring.
Barreno, who was born and raised in Quetzaltenango, Guatemala, came to Saskatchewan in 1989. Before beginning his doctoral studies, he obtained a Bachelor of Arts (honours) degree in 1997 at the Saskatchewan Indian Federated College (SIFC) and a Master of Arts degree at the University of Regina in 2011.
Barreno was the recipient of numerous awards and honours during his time at USask, including a 36-month Social Sciences and Humanities Research Council (SSHRC) doctoral fellowship. He also worked as a teaching assistant for two semesters and as a research assistant in USask's Department of Community Health and Epidemiology.
Barreno's PhD research focused on the survival, change and continuity of Mayan spirituality in Quetzaltenango, Guatemala.
"The Maya are one of the most studied cultures in the world, but seldom (do) we know the perspectives from Mayan people themselves," he said.
Barreno's main academic interests are critical studies, justice studies, Indigenous Peoples, genocide studies and post-colonial movements. He said he feels pride and a sense of accomplishment now that he has completed his PhD.
"An example for my children and a message for new immigrants like me: the beginning may be hard, but the rewards are worth the effort. I had to begin from zero. I had to learn the language first and go step-by-step in my studies while I worked part-time or full-time," he said.
"Knowing my Indigeneity—knowledge system, my people's creations and contributions to humanity—were valued and respected by peers and professors pushed me to keep going. As an Indigenous person, but especially as a Mayan, I know I can now offer a different sociological view of the world to my students."
For Barreno, the best part of studying at USask was the support, advice and encouragement he received from people in the Department of Indigenous Studies. He noted his supervisor, Dr. Winona Wheeler (PhD), in particular.
"I consider myself a hard worker, but without their support it would be even harder to reach this goal," he said.
Barreno now lives in Calgary, where he is employed as an assistant professor in the Department of Sociology and Anthropology at Mount Royal University. He said he was impressed by "the camaraderie, respect and support" that he received during his job interview there.
"This is the first time I moved out of Saskatchewan in 30 years, so I was worried at the beginning—but my new colleagues treated me as if they knew me from a long time," he said. "That made my transition easier and my job enjoyable."
While Barreno is proud of his academic achievements, he was unable to cross the stage at an in-person Convocation ceremony this spring due to the COVID-19 pandemic. USask postponed its June Convocation ceremonies because of the coronavirus and is now looking at potential future dates for ceremonies for members of the class of 2020.
"These are trying times. But as an Indigenous scholar—but, most importantly, as an Indigenous person—I would like to say that pandemics are part of our human history," said Barreno.
"While I will continue discussing how these pandemics affected the world's Indigenous Peoples, I will also share with my students what various peoples did to cope with epidemics, pandemics and endemics—some of which are socially constructed. As Indigenous Peoples we are not pathological collectives; we went through hard times, but we can contribute with ideas, material creations and medicines to make a better world. History has taught us valuable lessons and we survived and persevered.
"Obtaining my PhD is not the end; it is the beginning."
---
Related Articles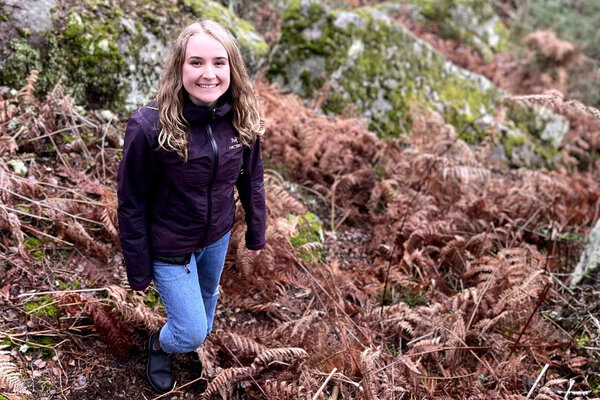 USask biology student Rachel Andres is making plans to continue her love of plant science research at the University of Oxford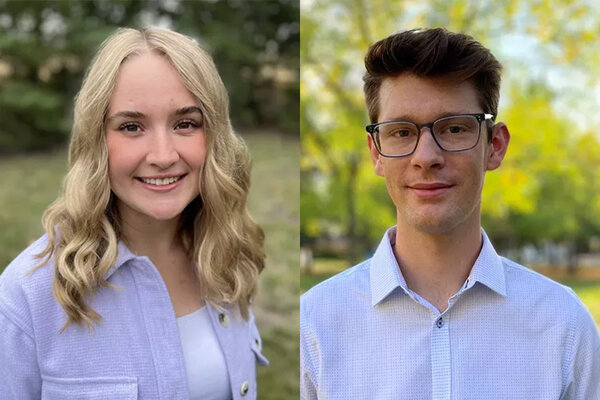 Biological sciences student Rachel Andres is one of two USask recipients selected for the prestigious Rhodes Scholarship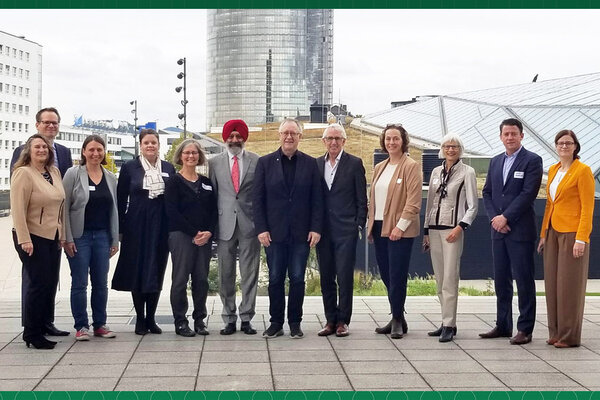 College of Arts and Science faculty members were part of the USask delegation that travelled to the University of Bonn (UBonn) in Germany