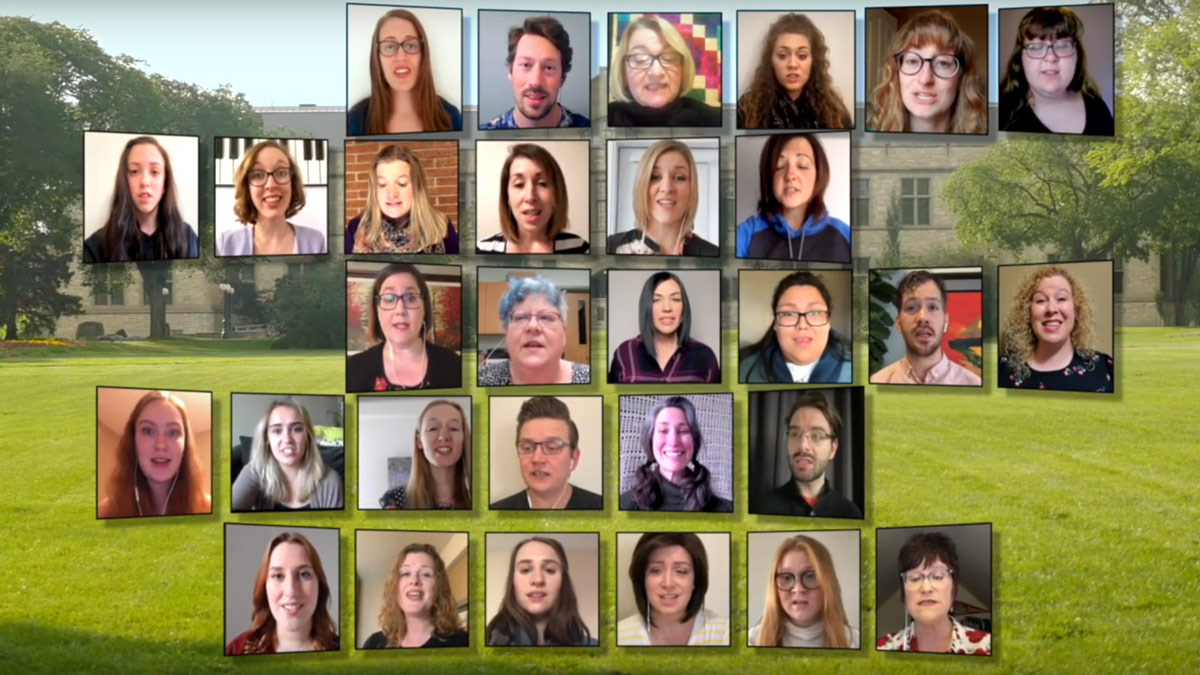 'Together with a common purpose': USask alumni unite for One Voice performance
A new video by the Greystone Singers Alumni Choir brings together members of the USask music community from around the world
By Chris Putnam
A new video by the Greystone Singers Alumni Choir brings together members of the University of Saskatchewan (USask) music community from around the world.
More than 60 musicians—including USask students, alumni, music faculty and President Peter Stoicheff—participated in the video performance of "One Voice" by composer Ruth Moody.
Because of physical distancing requirements caused by the COVID-19 pandemic, each performer's part was recorded individually at home and combined through editing. Greystone Singers director Dr. Jennifer Lang (PhD), an assistant professor of music education in the College of Arts and Science, led the project.
Following the success of the Greystone Singers' virtual performance of "Warrior" in early April, Lang said she wanted to give the same opportunity to alumni spread across the globe. "Music has always found a way to survive and thrive during hard times; we just have to be innovative and creative in finding ways to nurture that."
Lang reached out to Greystone Singers alumni through email and social media. Singers from as far away as Japan and Australia agreed to participate. USask president Dr. Peter Stoicheff (PhD), a classical guitarist, also joined in.
"It was exciting to see people so eager and enthusiastic to contribute their gifts in this way," said Lang.
Peter Downing and Wayne Giesbrecht with the USask Media Production team mixed the individual performances into a final product.
The video and other virtual performances from the Department of Music will be part of a 2020 time capsule "that will serve as a reminder of the adversity we experienced and the way we came through it together as a community," said Lang.
"This project demonstrates that music can persevere and will always find a way to connect people. The broader implication of this project is to show that even people who may have never met before and may be oceans apart, they can still come together with a common purpose—to lend their one voice to a greater cause."
Greystone Singers Alumni Choir: One Voice can be viewed on YouTube.
---
Related Articles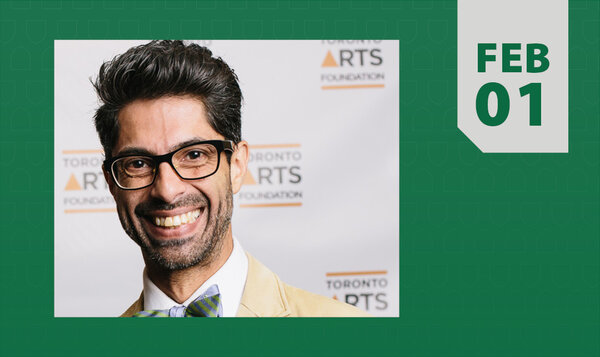 A talk in the Fine Arts Research Lecture Series (FARLS) in Music by Hussein Janmohamed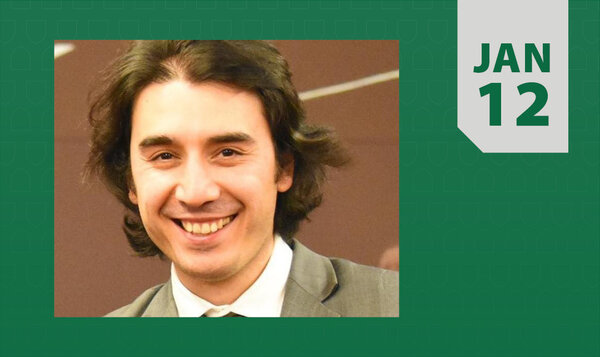 A talk in the Fine Arts Research Lecture Series (FARLS) in Music by Shah Sadikov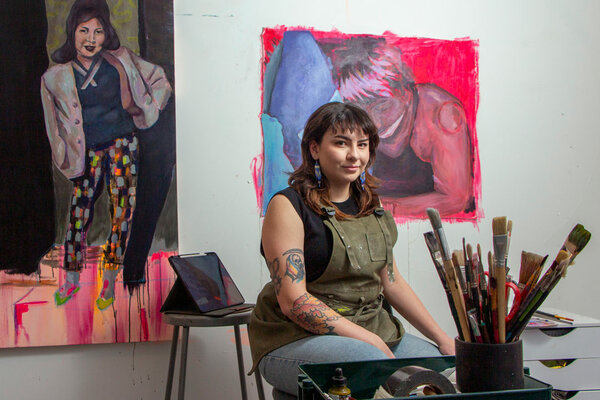 MFA student won a 2023 Outstanding Student Achievement in Contemporary Sculpture Award from the International Sculpture Center