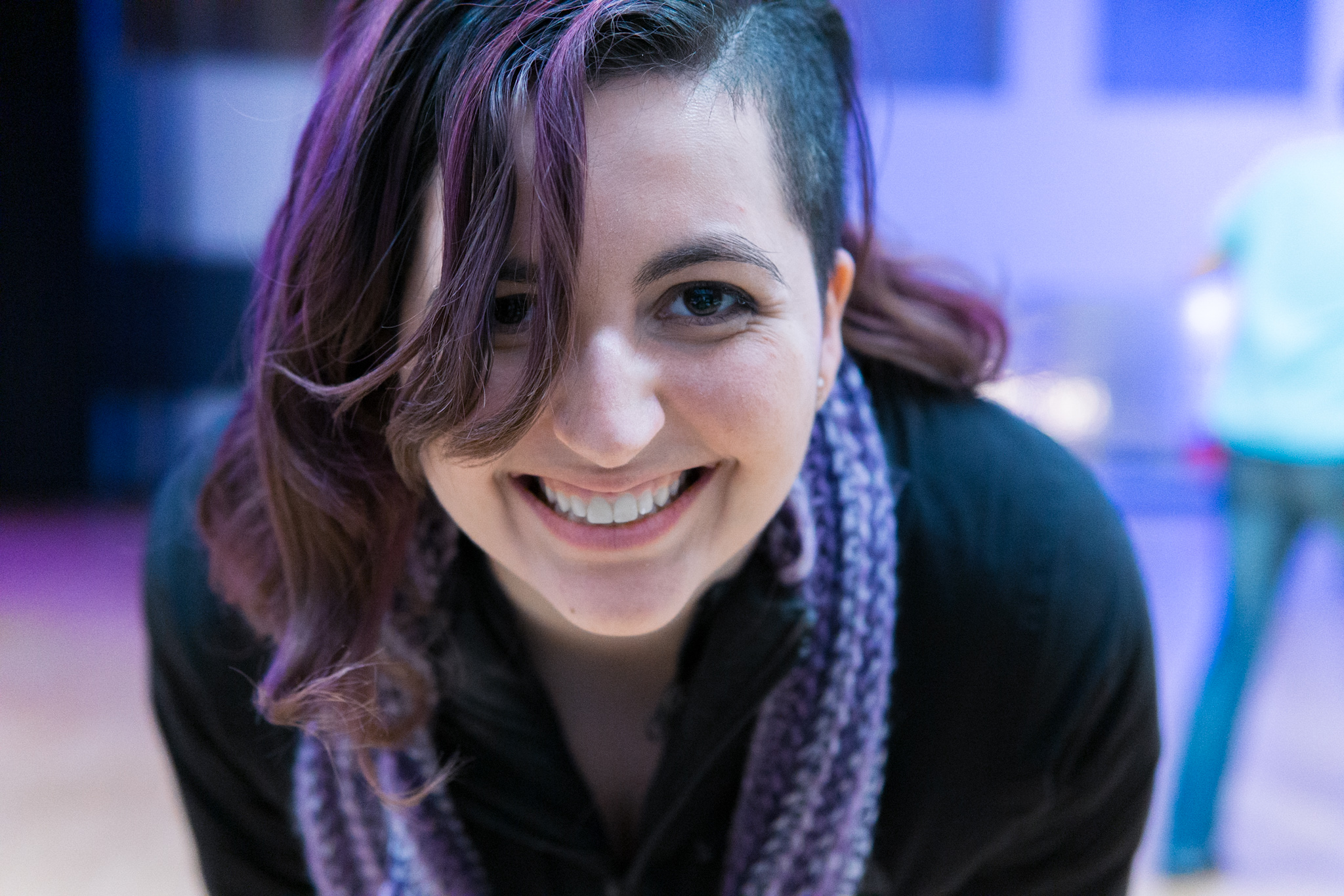 USask psychology student named College of Arts and Science's most distinguished graduate
Ana Carolina de Barros will begin a master's degree in the fall in the Department of Psychology's interdisciplinary Culture, Health and Human Development Program
By Shannon Boklaschuk
University of Saskatchewan (USask) psychology student Ana Carolina de Barros has been awarded the Haslam Medal, recognizing her as the College of Arts and Science's most distinguished graduate.
De Barros, who received a Bachelor of Arts (honours) degree in psychology this spring, has also been honoured with the Copland Prize in Social Sciences.
In the fall, the high-achieving student will begin a master's degree at USask, in the Department of Psychology's interdisciplinary Culture, Health and Human Development Program. Her main area of interest is positive sexual minority identity.
"As a student, I was bothered by the disconnect between the academic literature I read in class and between my own experiences as a queer person. LGBTQ+ research tends to hyper-focus on negative outcomes—for example, queer people are more likely to be homeless, to be suicidal and to experience drug abuse and alcoholism. But I also know from personal experience that being a queer person is so much more than risk factors," said de Barros.
"I've been lucky to watch myself and many of my queer friends grow and flourish in our identities, and those positive perspectives are understudied in academic fields. So I'm interested in how LGBTQ+ people develop positive views of their sexual and/or gender identities, despite experiencing systematic discrimination, and how these positive identities interact with other aspects of LGBTQ+ existence, such as resilience and community belonging."
De Barros—who was born in Brazil and moved to Canada as a baby—had a great start to her post-secondary studies, entering USask with a Guaranteed Entrance Scholarship. She also received numerous other scholarships throughout her undergraduate degree, totalling $23,000.
At the end of April, de Barros was awarded the Canada Graduate Scholarship – Master's Award (CGS-M), through the Social Sciences and Humanities Research Council of Canada (SSHRC).
"These scholarships are awarded to students across Canada who are entering a master's program in the humanities or social sciences. The program must also involve a significant research component," said de Barros. "They are awarded on the basis of academic excellence, research potential and interpersonal skills, and are fairly competitive—there are only about 1,500 offered across Canada per year. This scholarship will fund my first year of my master's degree, which will allow me to focus on my studies without financial worry."
De Barros' master's research will be supervised by Dr. Todd Morrison (PhD), from the Department of Psychology, who was also her honours thesis supervisor. Morrison conducts research on topics relevant to the lives of sexual minority persons, and is interested in the ways in which cultural artefacts, such as film and music, disseminate messages about minoritized groups.
"He has been a wonderful supervisor, and I would not be where I am today without him. I look forward to working with him more in the coming years," said de Barros.
De Barros has also spent the past year and a half working with Dr. Jan Gelech (PhD) as a research assistant. She has helped out on research projects about parents of children living with disabilities, coping strategies and gap-year experiences.
"She's been an amazing mentor and I'm very grateful to have had the opportunity to learn from her," de Barros.
Outside of her academic and research endeavours, de Barros has had the opportunity to work with the Unitarian Centre of Saskatoon's Our Whole Lives (OWL) program. The sexual education program focuses on providing honest and accurate information about sexuality throughout the lifespan.
"In particular, I've co-presented workshops on gender identity and being an ally to transgender people," said de Barros. "I've also had the chance to teach youth about gender and sexual identity terms."
De Barros is also a published author, after a paper she wrote during her third year of studies—titled " 'Gay Now': Bisexual Erasure in Supernatural Media from 1983 – 2003"—was published in the Journal of Bisexuality. The paper is about bisexual erasure in pieces of supernatural media, specifically the TV show Buffy the Vampire Slayer and the movie The Hunger.
"I've always been really passionate about Willow Rosenberg, from Buffy, who is consistently referred to—both in and out of the show—as a lesbian, despite exhibiting sexual attraction to men as well," said de Barros. "To me, she's a clear example of bisexual erasure: a phenomenon in which people attempt to characterize bisexual people as 'actually gay' or 'actually straight.' I originally wrote this paper for a psychology seminar—PSY 427: Sexual Minority Issues in Social Psychology—and was delighted to have the opportunity to publish it as well."
De Barros said she had difficulty choosing a major in the College of Arts and Science because she was interested in many different subject areas. But while taking introductory psychology courses she stumbled across research into human sexuality and found her area of focus.
"I remember immediately thinking, 'Yes! This is what I want to do!' It was the first time I was interested not just in learning about a topic, but also in contributing knowledge to a topic," de Barros. "I was immediately drawn in by the chance to contribute to research that furthers our understanding of human sexuality, especially in regards to the LGBTQ+ community. I'm still interested in almost every area of study I encounter, but I'm really happy with where I've ended up."
As de Barros prepares for graduate studies, she is also reflecting on her undergraduate experience. For her, the best part of studying in the College of Arts and Science was the opportunity to take a wide array of classes.
"I used to make long lists of classes I wanted to take every year, just for the fun of it. I never ended up getting through all the lists, since that would've taken me at least 10 years' worth of semesters, but I am still immensely grateful that I got to take all the amazing courses and meet all the amazing people that I did," she said. "The holistic appreciation of academia that I have gained because of the opportunity to meet people in different fields is invaluable."
---
Related Articles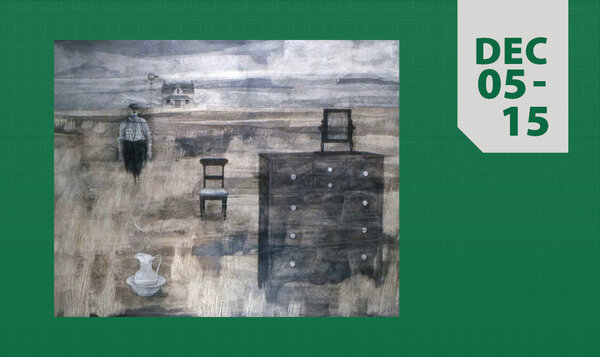 A collaborative exhibition by USask students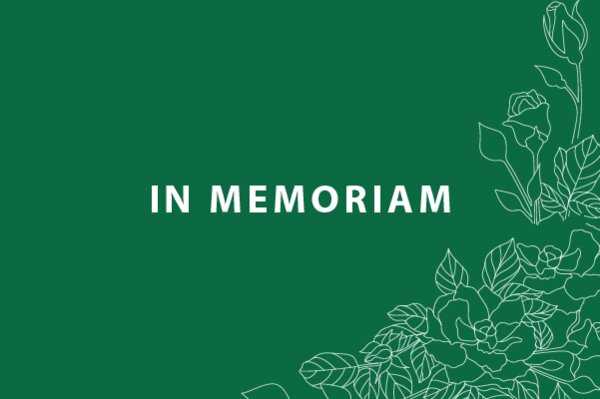 Courtney was a professor in the Department of Political Studies and a Senior Policy Fellow at JSGS for 58 years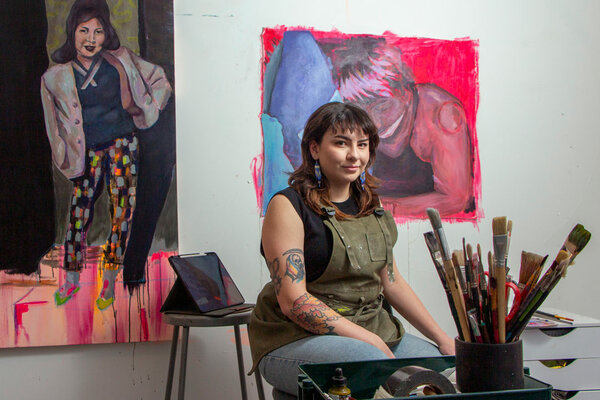 MFA student won a 2023 Outstanding Student Achievement in Contemporary Sculpture Award from the International Sculpture Center