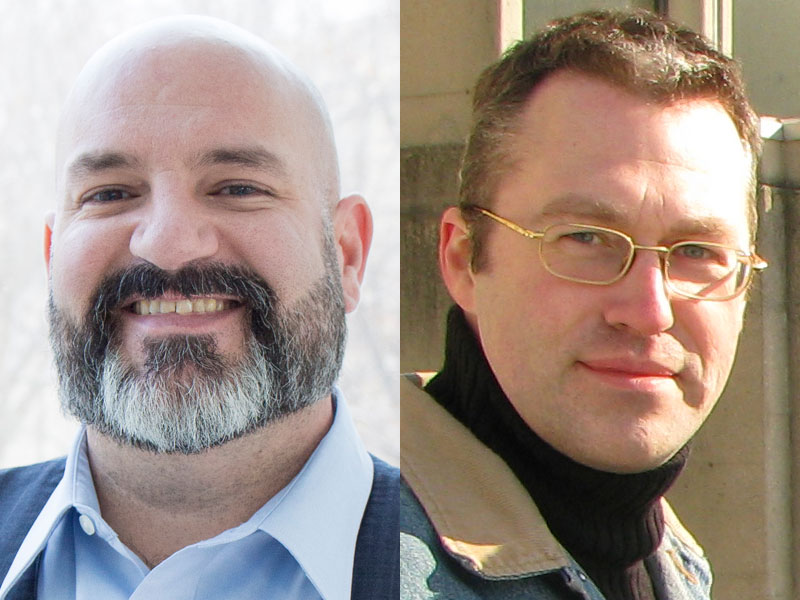 Dr. Martin Gaal, Dr. Steven Prime honoured with New Teacher Awards
The awards acknowledge expert teaching and educational leadership, as well as the recipients' overall contributions to the college's academic programming and its students
By Shannon Boklaschuk
The College of Arts and Science has announced the 2019-20 recipients of its New Teacher Awards.
The awards acknowledge expert teaching and educational leadership, as well as the recipients' overall contributions to the college's academic programming and its students.
Dr. Martin Gaal (PhD), from the Department of Political Studies, is the recipient of the 2019-20 New Teacher Award in BA, BFA and BMus Programs.
Gaal said he was "taken aback" when he learned the good news.
"I had to re-read the award letter three times before I told anyone," he said. "I am incredibly fortunate to work in a college with so many dedicated and talented faculty members. It is a profound honour to be recognized out of this pool of amazing people to receive the College of Arts and Science New Teacher Award, BA Programs."
Gaal, who has worked in the Department of Political Studies for more than seven years, is known for investing significant time and energy into creating a vibrant learning environment. For example, he developed the Brussels Taught Abroad Program, which ran in 2016 and 2018 and involved taking 12 students to Belgium for two weeks.
"Teaching, for me, is about empowering my students to be active learners—which is pedagogically powerful," said Gaal. "It requires students to grapple with the concepts and processes that I am seeking to introduce so that they can apply them. In so doing, students internalize knowledge, make it their own and perhaps even push the boundaries of the discipline."
One of Gaal's other innovations is the Global Café, a monthly meeting place for internationally minded students and faculty to gather, build connections and discuss contemporary issues. Gaal also facilitates active learning through his regular use of simulations in his global governance and international relations courses.
"The College of Arts and Science is a remarkable place to work," he said. "Every day presents new opportunities for collaboration with faculty and students to dig into questions that are foundational to the world we live in: questions of justice, of progress, of defining the 'good life.' "
Dr. Steven Prime (PhD), from the Department of Psychology, is the recipient of the 2019-20 New Teacher Award in BSc Programs.
Prime said he is "absolutely thrilled" to be recognized by the College of Arts and Science.
"With so many stellar instructors in our college, I am honoured to have been chosen for this award," he said.
Prime, who began his appointment with the Department of Psychology on July 1, 2014, was described in an award nomination letter as a "gifted lecturer" who is known for being accessible to his students, as well as for his patience, support, kindness and encouragement.
Prime said he can summarize his overall teaching philosophy with two quotes: 1) "The mind is not a vessel to be filled, but a fire to be kindled" by the Greek historian Plutarch; and 2) "Curiosity is the very basis of education and if you tell me that curiosity killed the cat, I say only the cat died nobly" by Arnold Edinborough.
"Altogether, what these quotes mean to me is that students' learning experiences are enhanced when they are truly interested in and actively engaged in the course," said Prime. "Rather than just fill the students with facts and theories in (a) lecture, I strive to kindle their enthusiasm for learning and curiosity for the course material."
In addition to teaching what are considered some of the more challenging psychology courses at USask, Prime has supervised nine honours theses, 11 research assistants, five master's-level students and one doctoral-level student since his appointment began.
"I truly enjoy interacting with students, sharing my passion for neuroscience with them and being a part—even if it is just a small part—in shaping their intellectual growth and development," he said.
---
Related Articles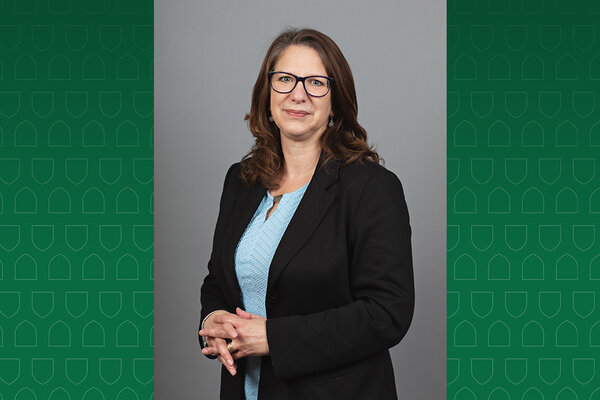 Department of Anthropology professor will serve a 13-month term on the College of Arts and Science leadership team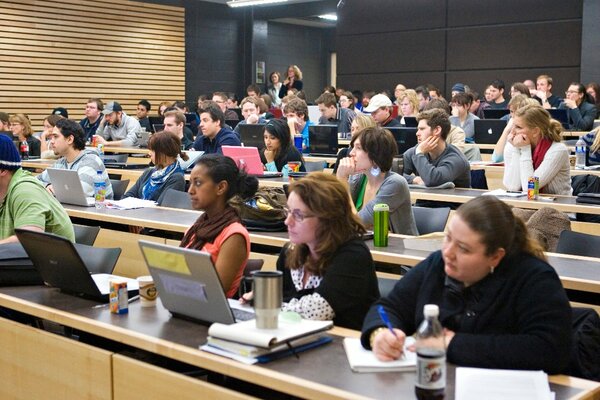 Dr. Loleen Berdahl (PhD), Dr. Simonne Horwitz (D. Phil), and Dr. Cheryl Troupe (PhD) are inaugural recipients of the new award