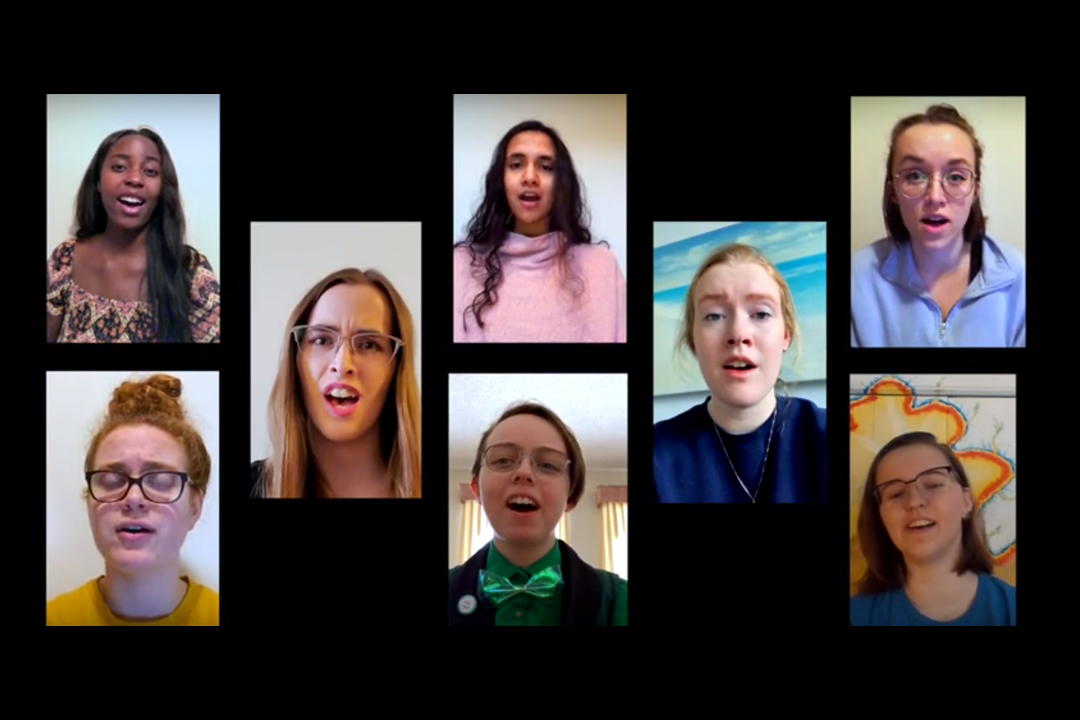 USask Greystone Singers won't let COVID-19 stop them
When a year-end concert was not possible due to social distancing, Greystone Singers director Dr. Jennifer Lang (PhD) came up with a way for the choir to perform virtually together
By USask Research Profile and Impact
When an in-person, year-end concert was not possible due to social distancing in response to COVID-19, University of Saskatchewan (USask) music professor and Greystone Singers director Dr. Jennifer Lang (PhD) came up with a novel way for the choir to perform virtually together.
"We were wondering how we could celebrate a year of accomplishment without still being together," said Lang. "We were not trying to duplicate the experience of performing together—it couldn't be duplicated—but we wanted to come together under a common goal, for a common purpose."
The solution: invite members of the choir to each record a video of themselves in isolation singing "Warrior," a song by Canadian folksinger Kim Baryluk that the group had performed and recorded together back in November.
Wayne Giesbrecht, senior media developer with USask's Media Production unit, then mixed and blended the recordings into a video, combining the individual voices with the full strength of the choir.
"A message of solidarity is what the song is all about," said Lang. "We are strong and purposeful on our own. We are even greater when we come together as a community."
The Greystone Singers comprises 40 students, about half from the USask music department and the remainder from across campus. Eight students are featured in the video.
"Art is not just about the product and concert—it's about the learning process and journey, connecting and exploring the repertoire," said Lang. "In the absence of a concert, this video brought that process into focus."
The process resulted in some surprises for the performers. For instance, in the original live performance in November, there were no soloists.
"I watched the video, and I was a bit shocked," said music education student Kate Nachilobe who is featured singing solo at the beginning of the video. "There's me, singing by myself!"
The process of performing and recording alone took Nachilobe more than two and a half hours and between 15 and 20 attempts to get the performance to her liking.
"It was bittersweet—not the same as having singers beside you and in performance," she said.
Nachilobe said she feels very grateful to Prof. Lang for being so creative in the face of an unprecedented situation, and "really proud" to be a student in the music department.
"It made me feel so special that while classes are winding down, we didn't need to have an in-person concert. As long as we can still make music together, that's something."
Watch the video: https://youtu.be/tVG5xeOqO3M
Watch a year-in-review video of all of the Greystone Singers' performances: https://www.youtube.com/watch?v=gH2QVDaZaLM
---
Related Articles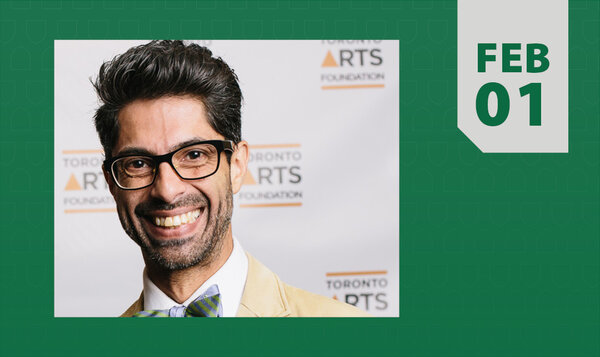 A talk in the Fine Arts Research Lecture Series (FARLS) in Music by Hussein Janmohamed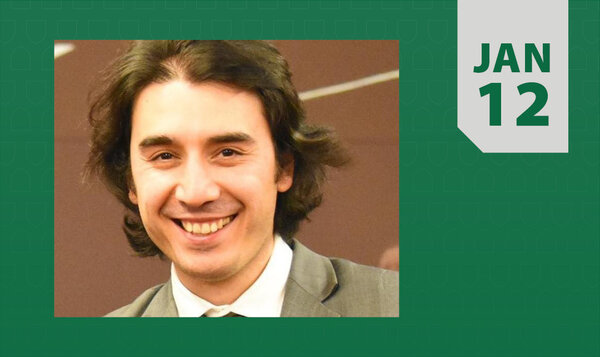 A talk in the Fine Arts Research Lecture Series (FARLS) in Music by Shah Sadikov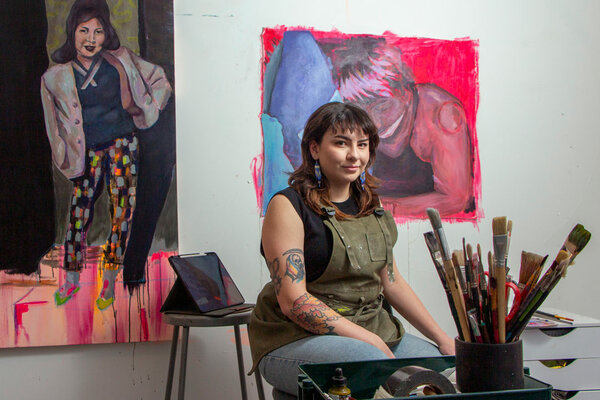 MFA student won a 2023 Outstanding Student Achievement in Contemporary Sculpture Award from the International Sculpture Center