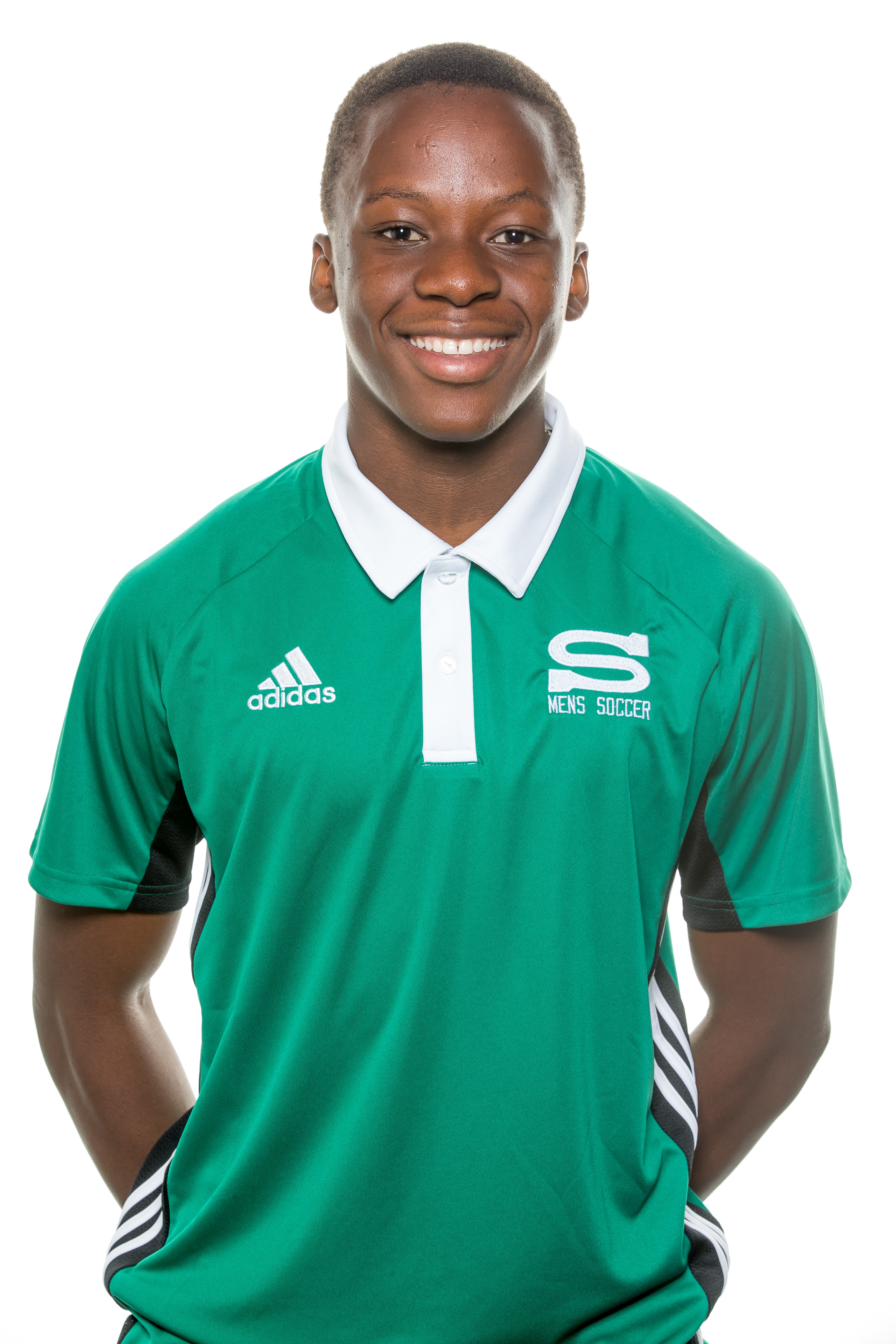 KB Bekwayo follows brother to Huskies soccer pitch
First-year College of Arts and Science student named to the Canada West all-rookie team in October
By Shannon Boklaschuk
Soccer is a family affair for Kuhle Bekwayo.
Bekwayo—who is known by the nickname KB—is currently a first-year University of Saskatchewan (USask) student in the College of Arts and Science. He followed in the footsteps of his older brother, Luigi, when he became a midfielder with the Huskies men's soccer team earlier this year. Luigi was part of the 2014-15 Canada West Championship Huskie team and was named the Canada West Men's Soccer Student Community Service award winner that same year.
Like Luigi, KB is already making a name for himself on the soccer pitch. In October, for example, he was named to the Canada West all-rookie team.
In this question-and-answer feature, KB discusses why he wanted to join the Huskies and what he enjoys most about soccer.
Arts and Science: How long have you been a member of the Huskies men's soccer team?
KB Bekwayo: This has been my first year on the men's soccer team, but I cannot say this is my first time around them. When I was younger I used to attend every home game (and be) present in the locker room with all the former Huskies, like my brother. I always enjoyed (seeing) how each player prepared for games and I was lucky enough to witness the great win they achieved in 2014.
Arts and Science: Why did you want to join the Huskies?
KB Bekwayo: I wanted to join the Huskies because I felt we had the potential to recreate the championship feeling that Saskatchewan soccer needed. We came close this year, so we are looking to replicate and improve our season's progress.
Arts and Science: What do you enjoy the most about playing soccer?
KB Bekwayo: I love the aspect of competing with a group of guys that all desire, to a certain extent, the same thing. I love scoring goals. . . . I love the feeling of winning as a team and having that success we all desire.
Arts and Science: What is the best part of being a Huskies student-athlete?
KB Bekwayo: I believe the best part is being able to represent the school and province. It is always fun to be around campus and (have) people recognizing what you or the team has done and the successes we've had.
Arts and Science: How do you balance your athletic and academic commitments?
KB Bekwayo: How I balance it is (to) always make time to put hours of studying in. It may not be as fun as training all the time, but do not neglect the value of what you are doing and why you are in school.
Arts and Science: What do you do to de-stress when things get overwhelming?
KB Bekwayo: I know it may seem funny, but I enjoy playing video games with my teammates. This year I was able to find a group of teammates who liked the same games as me, so we now have a group chat to schedule times when we can play together. Other than that, I am not much of a "get stressed" person.
Arts and Science: What advice can you offer to other students who are balancing schoolwork with other activities, such as sports?
KB Bekwayo: I would say always enjoy what you are doing and perform it to the fullest each time. As soon as the attitude towards school, sport or whatever the case being changes, then that is where people begin to get stressed or lose the desire to do certain things. So, to be successful in multiple things, you must do your best to maintain a positive attitude and to be in a positive environment that can help keep you motivated.
Arts and Science: What accomplishments are you most proud of during your time at the University of Saskatchewan?
KB Bekwayo: One thing that I am proud of was the overall success of our team. (We may not have) finished the way we wanted, but we know what it takes—and it is now time to build off of that for next season.
Arts and Science: What is the biggest life lesson that you have learned?
KB Bekwayo: The biggest life lesson that I learned was you are not going through things alone. You have a group of 20 other guys who can help you along the way, whether school or sports related. And to also build community and friendships that will last outside of the sport you do.
(This article is part of an ongoing series featuring Huskies student-athletes who are studying in the College of Arts and Science.)
---
Related Articles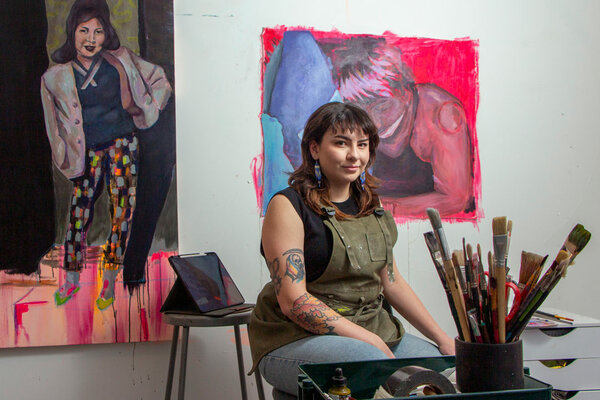 MFA student won a 2023 Outstanding Student Achievement in Contemporary Sculpture Award from the International Sculpture Center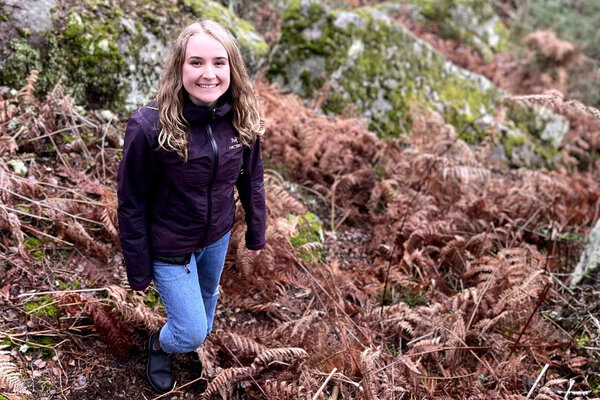 USask biology student Rachel Andres is making plans to continue her love of plant science research at the University of Oxford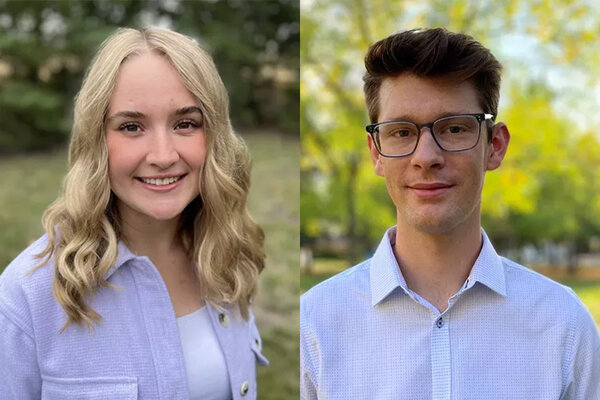 Biological sciences student Rachel Andres is one of two USask recipients selected for the prestigious Rhodes Scholarship