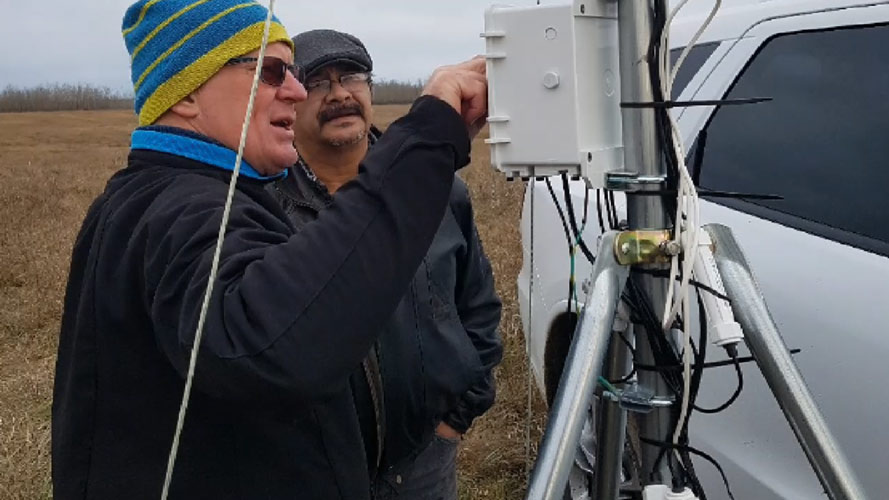 Ensuring safe drinking water on a Sask. First Nation
USask researchers plan to establish an Indigenous climate monitoring network across Saskatchewan—a first in Canada
By Chris Putnam
University of Saskatchewan (USask) researchers have partnered with a First Nation in western Saskatchewan on a project to protect the community's drinking water.
Dr. Bob Patrick (PhD), a faculty member in the College of Arts and Science's Department of Geography and Planning, is one of the collaborators working with the Onion Lake Cree Nation to develop and implement a drinking water protection plan.
"The plan has identified a number of risks to the source of drinking water—shallow wells along the North Saskatchewan River—along with matching management actions to lessen those risks," said Patrick, who is principal investigator on the project funded by the Social Sciences and Humanities Research Council (SSHRC).
A working committee was established to oversee the Onion Lake initiative with members drawn from the community, the Onion Lake Health Board and the North Saskatchewan River Basin Council (NSRBC).
One piece of the project involved the installation of a climate monitoring station at the Onion Lake Cree Nation on Oct. 25, 2019. The automated station will record wet and dry periods over time to track weather and climate trends.
"Climate conditions are typically reported in towns and cities often far away from the First Nation. Actual conditions can vary significantly on the First Nation, especially under a changing climate. The goal is to establish an Indigenous climate monitoring network across Saskatchewan—a first in Canada," said Patrick.
The project partners released a video slideshow documenting the climate station installation.
Other collaborators on the community project include Dr. Krys Chutko (PhD) of the geography and planning department, Dr. Grant Ferguson (PhD) of the USask College of Engineering and Katherine Finn, manager of NSRBC.
Patrick and Chutko previously partnered with the Okanese First Nation to install climate stations on lands belonging to that southern Saskatchewan First Nation.
The Onion Lake water protection plan will be unveiled at an open house event at Onion Lake Cree Nation on Nov. 29. Members of the community will be invited to provide feedback at the event.
The project's $28,000 in SSHRC funding was provided through an Indigenous Research Capacity and Reconciliation Connection Grant.
---
Related Articles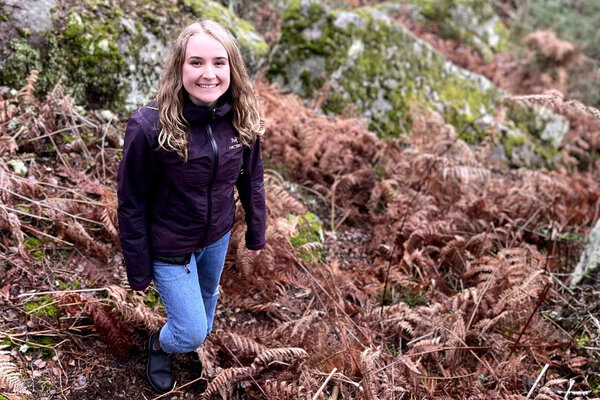 USask biology student Rachel Andres is making plans to continue her love of plant science research at the University of Oxford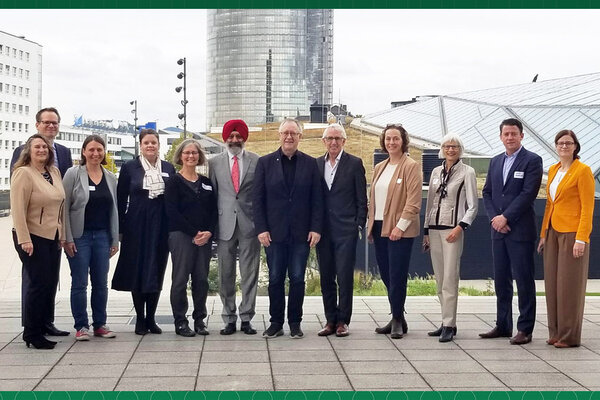 College of Arts and Science faculty members were part of the USask delegation that travelled to the University of Bonn (UBonn) in Germany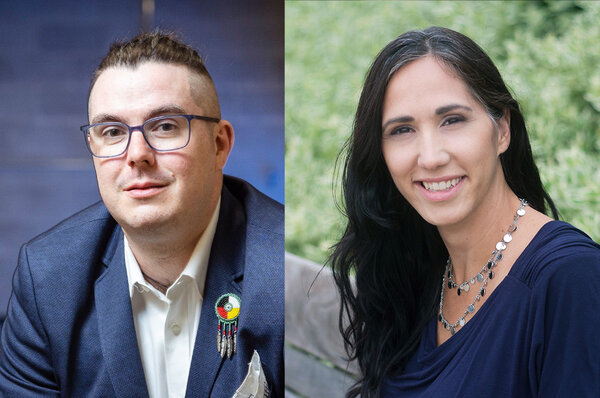 USask drama faculty Deneh'Cho Thompson and Carla Orosz are part of a national, one-of-a-kind, theatre project