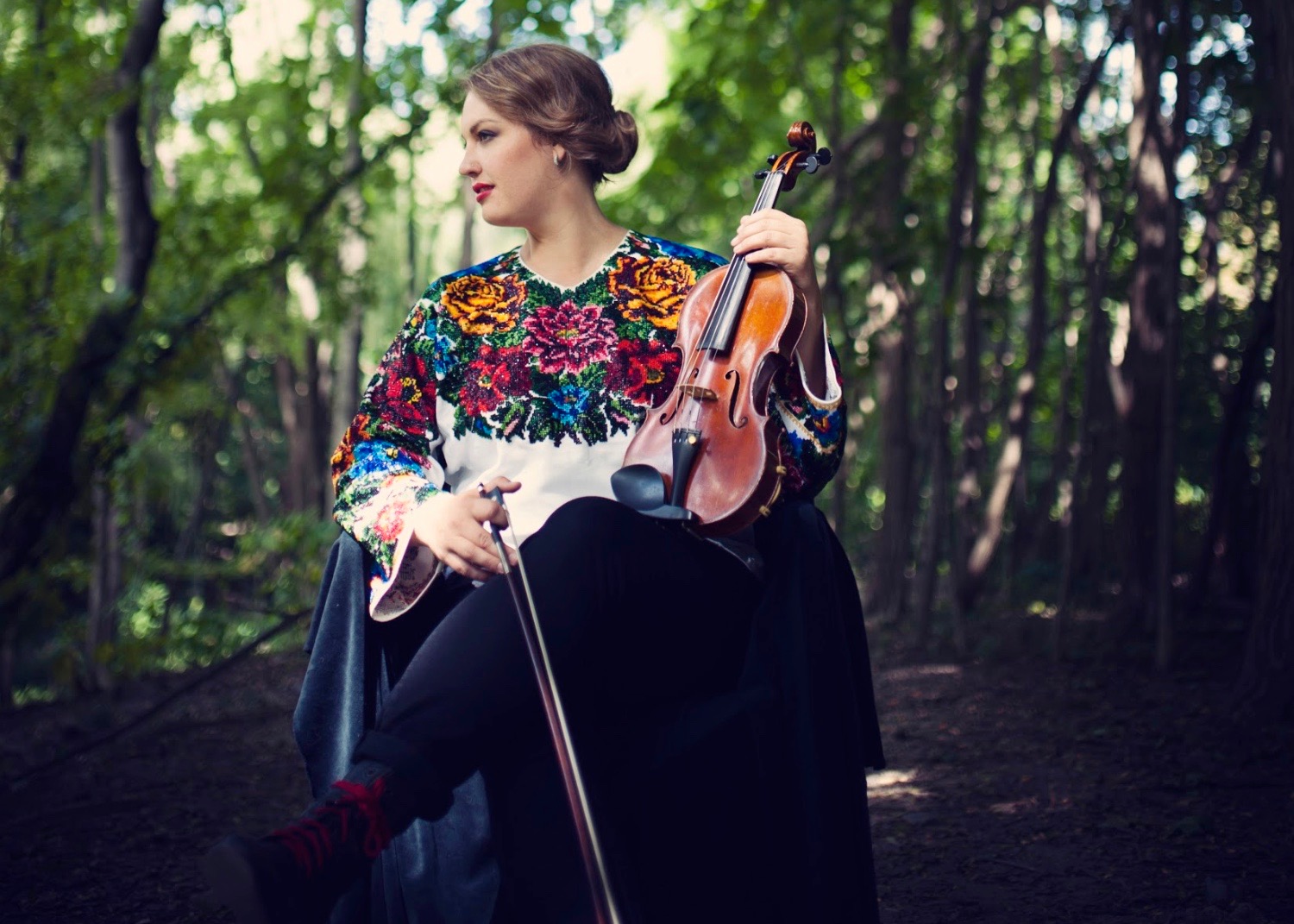 USask alumna returns to Saskatoon for Homecoming concert
Violinist Carissa Klopoushak (BMUS'04) will perform with the Saskatoon Symphony Orchestra on Nov. 16
By Shannon Boklaschuk
University of Saskatchewan (USask) alumna Carissa Klopoushak is looking forward to performing with the Saskatoon Symphony Orchestra (SSO) during its Homecoming concert this weekend.
"It's always a pleasure to come home to Saskatoon to perform, but it's a very special thing to play with my friends and colleagues in the symphony," said Klopoushak (BMUS'04). "Many of the members were major figures in my musical upbringing in Saskatoon, and for that I'm forever grateful."
Klopoushak, a violinist, is now a major part of the Homecoming concert, which will be held on Nov. 16 at TCU Place. Conductor William Rowson will lead the SSO and the Saskatoon Youth Orchestra through some of Dvorak's Slavonic Dances, while the evening will be capped off with a performance of Schubert's Unfinished Symphony.
USask alumnus Ryan Cole (BED'09, MUSED'09), a trumpeter, will make his SSO debut with a concerto written just for him. Klopoushak, meanwhile, will return to the SSO stage to perform Canadian Vivian Fung's Violin Concerto No. 1.
"This is a fantastic piece; it captivated me from the first time I heard it," Klopoushak said.
"I'm a firm believer in evolving our art form and want to do what I can to celebrate new creation and innovation—especially talented people like Vivian Fung. She's from Edmonton, now based in New York—and that's where her first concerto was premiered. Vivian was awarded the 2013 Juno Award for Classical Composition of the Year for this piece, but it has yet to be performed in Canada. I feel extremely honoured to participate in the Canadian premiere."
Klopoushak said the composition draws on the sights and sounds that Fung experienced on a trip to Bali, specifically the sounds of a gamelan ensemble.
"The opening measures sparkle and sing, but the ensuing sections take the listener—and the performers—on a wild ride through a perhaps unfamiliar, but beautiful, countryside," said Klopoushak. "The violinist goes 'off-roading' during the wild cadenza. I'm loving sinking my teeth into this wonderful piece and 'playing like a rock star'—an actual marking."
Now based in Ottawa, Klopoushak is a proud member of the Ironwood Quartet and of Canada's National Arts Centre Orchestra. She officially joined the orchestra in 2014, after many years as an extra player.
"The orchestra is a wonderful collection of humans, all of whom are really beautiful, committed musicians," she said. "We're very busy, playing multiple concerts each week. We're very much a family, spending so much time together and working so closely to one another. It's a very special group of people."
A laureate of the 2018 Canada Council for the Arts Instrument Bank Competition, Klopoushak performs on the 1851 Jean Baptiste Vuillaume violin (Maggini model)—an instrument, valued at $280,000, that she describes as having "very special craftsmanship." As well, Klopoushak has toured extensively across Canada as a winner of the 2009 Eckhardt-Grammatté Competition, and has been featured at the Ottawa Chamberfest, Montreal Chamber and Toronto Summer Music festivals. In 2014, she spent three months touring with the Australian Chamber Orchestra.
Klopoushak said she enjoys performing in many different styles, especially Ukrainian folk music. She is the lead singer, violinist and arranger in the Ukrainian turbo-folk band Тут і Там (pronounced Toot-ee-tahm), which has been together for nearly 20 years. The band has recorded four full-length albums and has performed at major Ukrainian festivals across Canada, as well as in Sydney, Australia, and in Ukraine.
"Playing together has become purely instinctual at this point," Klopoushak said.
After completing her undergraduate music degree at USask's College of Arts and Science, Klopoushak earned a doctorate in violin performance from McGill University, where she focused on the little-known classical violin repertoire by Ukrainian composers. Her debut solo recording, SOUNDWORLDS, was released in 2016.
Klopoushak continues to serve as co-artistic director of the Ritornello Chamber Music Festival, which is held annually in her hometown of Saskatoon. She co-founded the popular festival in 2008 with fellow USask alumna Jacqueline Woods (BMUS'06), a pianist, to bring the chamber music concert experience into the 21st century.
"The strength and support of this community is at the core of our success," said Klopoushak. "We're also proud (of) our programming; we always strive to bring innovative, fresh programming at the highest level. We enjoy putting people together to create in-the-moment collaborations. We are so proud to celebrate the prairies—those who grew up here and left, those who stayed, those who moved here—and (we) want to share that with those who are visiting."
Although Klopoushak has performed around the world, she has never forgotten her prairie roots. She looks back on her undergraduate studies at USask with fondness, noting that she particularly enjoyed her time in the Greystone Singers. When asked about the best part of her USask education, Klopoushak said: "I had many opportunities, especially performing, as the lone string player that wouldn't have been afforded me elsewhere."
"It gave me a lot of experience going forward in my career," she added.
This weekend, Klopoushak will return to the USask campus—with trumpeter Cole—on Nov. 17 for two Homecoming Masterclasses. Klopoushak will lead a strings masterclass at 3 pm in the Education Building, while Cole will lead a brass masterclass at 3:45 pm in the Education Building. Both events are open to the public and are free to attend.
---
Related Articles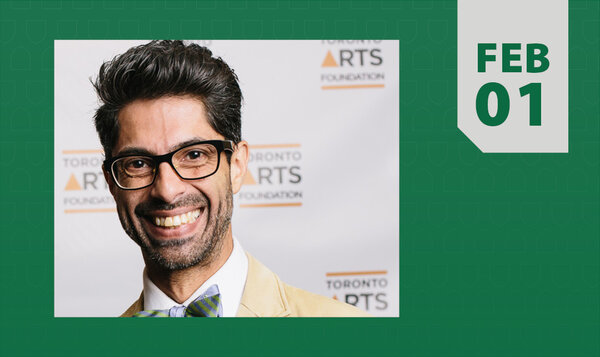 A talk in the Fine Arts Research Lecture Series (FARLS) in Music by Hussein Janmohamed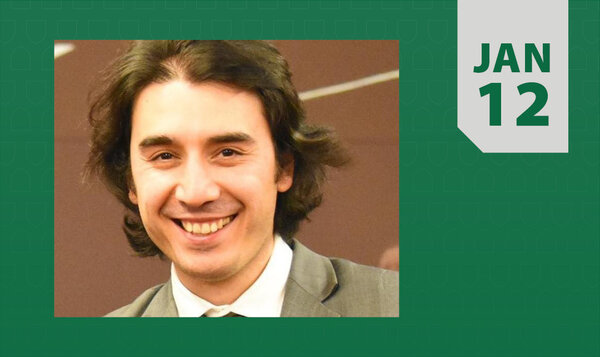 A talk in the Fine Arts Research Lecture Series (FARLS) in Music by Shah Sadikov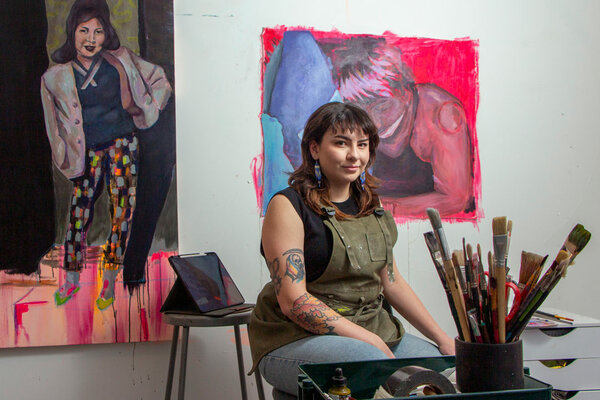 MFA student won a 2023 Outstanding Student Achievement in Contemporary Sculpture Award from the International Sculpture Center