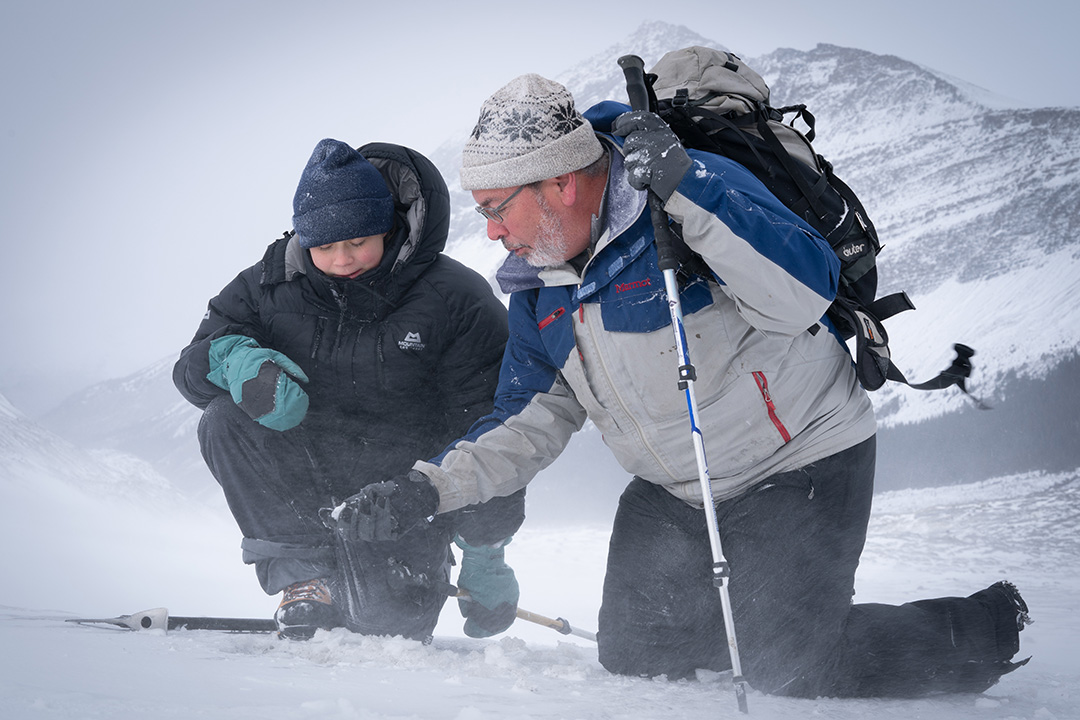 Climate activist Greta Thunberg and USask scientist John Pomeroy discuss glacier decline
Pomeroy is a faculty member in the Department of Geography and Planning and director of Global Water Futures
By USask Research Profile and Impact
At a stop on Oct. 22 during her ongoing trip across North America, climate activist Greta Thunberg met with University of Saskatchewan water scientist John Pomeroy at a USask field research site on the Athabasca Glacier in Jasper, Alberta.
Thunberg has been raising awareness about the severe impacts that rising carbon dioxide levels are having on the planet and has begun learning more about these effects from leading scientists including Pomeroy.
Among other concerns, Thunberg was worried about the effects that climate change is having on the rate of the glacier's decline.
"How do you feel about the glacier melting so quickly?" she asked Pomeroy, who has been studying in the area since the early 1980s.
"As a person, it makes me feel like my home is being taken from me," said Pomeroy. "But as a scientist, it makes me feel like I want to understand this better."
Thunberg was accompanied on the scientific briefing by her father, Svante Thunberg, and a team from USask's Coldwater Laboratory in Canmore, Alberta that included USask PhD candidate Caroline Aubry-Wake and field technician Greg Galloway.
Pomeroy is director of Global Water Futures (GWF), the largest university-led freshwater research program in the world, an initiative of the university's Global Institute for Water Security (GIWS).
"The impacts of climate change on these glaciers, and mountain snowpacks and water supplies are profound," said Pomeroy. "Our recent findings are that these glaciers are melting faster than ever measured before due to a warming climate, lower snowcover, and earlier snowmelt. Glacier melt has been accelerated by ash deposits from record upwind wildfires in British Columbia. Now algae feeding on the ash are darkening the ice surface and thriving in the warmer, wetter conditions on the ice."
GWF, which involves key partners University of Waterloo, McMaster University, and Wilfrid Laurier University, is positioning Canada as a global leader in water science for cold regions. Funded by the federal Canada First Research Excellence Fund and many partners, the research program provides governments, businesses and communities with the risk management tools they to tackle threats to Canada's water supply and quality.
Thunberg, 16, started a school strike in front of the Swedish parliament in August 2018. Since then, her initiative has inspired school strikes for climate action in more than 150 countries. She has addressed decision-makers at the United Nations Headquarters in New York, the U.N. climate summit in Poland, the World Economic Forum in Davos, and the European Parliament, as well as several European national parliaments. She was on Time magazine's list of the 100 most influential people in 2019.
Thunberg and Pomeroy plan to meet again in December when they both will be attending the United Nations COP25 Climate Change Conference in Chile.
---
Related Articles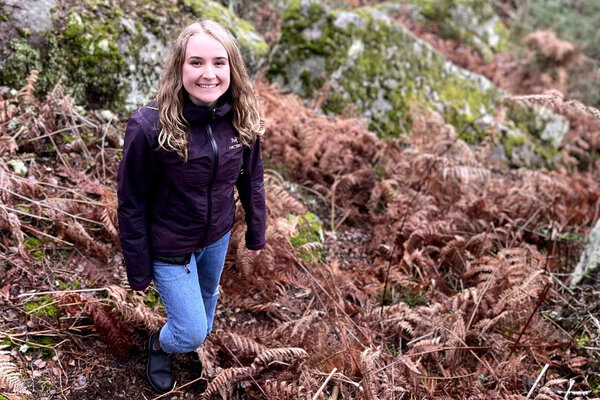 USask biology student Rachel Andres is making plans to continue her love of plant science research at the University of Oxford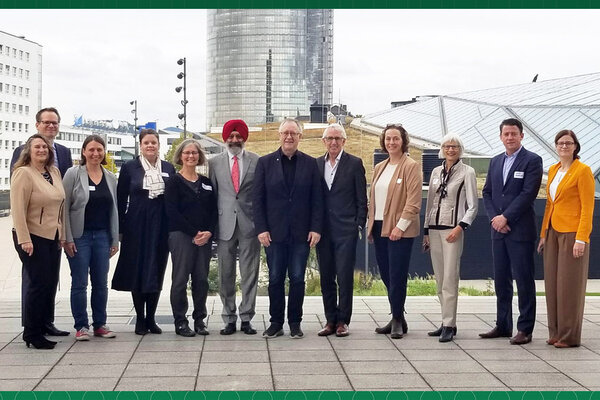 College of Arts and Science faculty members were part of the USask delegation that travelled to the University of Bonn (UBonn) in Germany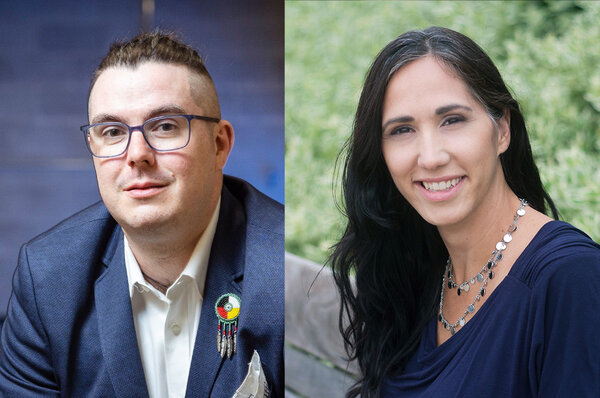 USask drama faculty Deneh'Cho Thompson and Carla Orosz are part of a national, one-of-a-kind, theatre project