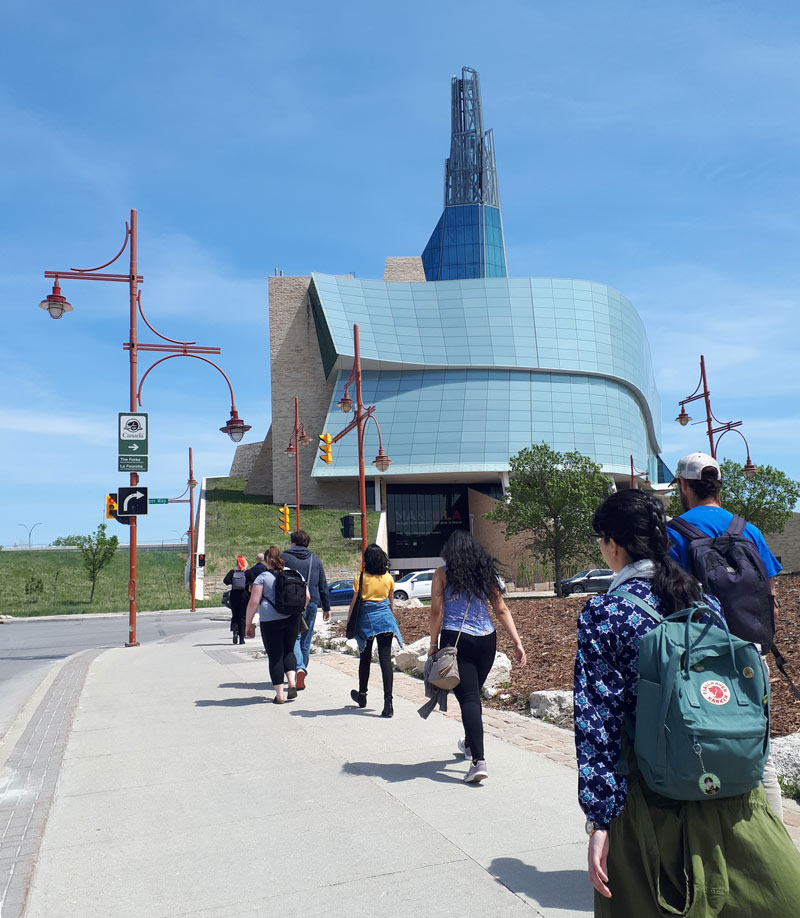 USask students experience Canadian Museum for Human Rights
An experiential history course inspires USask students to be defenders of human rights
By Chris Putnam
From police and protester clashes in Hong Kong, to migrant jails in the United States, to debates over what defines genocide in Canada, issues of human rights have dominated the news in 2019.
These events underscore the message Dr. Mark Meyers (PhD) stresses to his students at the University of Saskatchewan (USask).
Human rights, he says, are "an ongoing project."
"They are not something that can be taken for granted. The history of their attainment is a history of struggle," said Meyers, a faculty member in the Department of History of the College of Arts and Science.
In June, Meyers and 11 undergraduate students visited the Canadian Museum for Human Rights (CMHR) in Winnipeg as part of an experiential learning course titled Human Rights in History. It was the third time the course, created and taught by Meyers, has been offered.
"It's not just the sanitized version of what's happening. It's pretty raw, and it's very emotional, and you have to make sure that you're doing self-care throughout the course," said USask student Caitlin Woloschuk, who took the summer course as part of her double honours degree in history and women's and gender studies.
The CMHR contains exhibits on human rights successes as well as failures, including personal accounts from victims of mass atrocities. At the start of the three-week course, students spend three days in Winnipeg touring the museum and writing their reflections.
"It was exhausting, both mentally and physically," said Wardah Anwar, a first-year English student.
It was also enlightening. Anwar, who plans to eventually study law, said the course gave her a better perspective on the roots and patterns common to human rights abuses.
"I feel like when you study the past, you actually learn more about the present," Anwar said.
The course was first conceived when Meyers visited the CMHR after it opened in 2014. A specialist in French intellectual history, Meyers saw potential to offer students a powerful learning experience through the new national museum.
Meyers consulted with experts at the Gwenna Moss Centre for Teaching and Learning (GMCTL) to develop the course, which launched in 2015. Funding from the GMCTL, the College of Arts and Science and the history department has covered most travel costs for students each year.
After returning to USask, students learn about major developments in the history of human rights, beginning with the French Revolution. One topic of discussion is Canada's own mixed record on human rights, including the ways human rights discourse has been used to justify imperialism and colonialism.
"That's a complicated history, and it's something that we have to be really mindful of," said Meyers.
A goal of the course is to inspire students to be defenders of human rights, something Woloschuk said she now feels better equipped to do.
"My favourite thing to take away from the class was how to have discussions with people who have completely opposing views from you … and learning how to ask them questions, to understand their point of view and diplomatically approach the conversation," she said.
---
Related Articles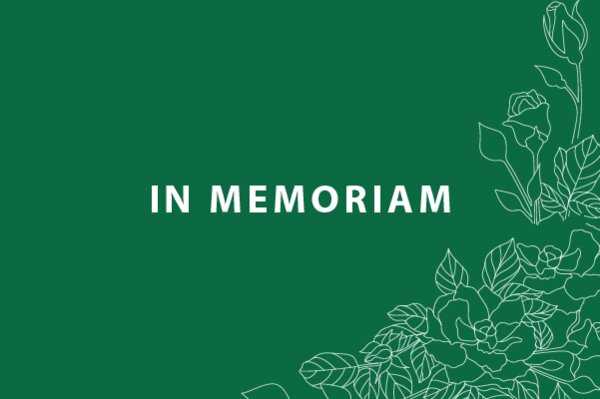 Courtney was a professor in the Department of Political Studies and a Senior Policy Fellow at JSGS for 58 years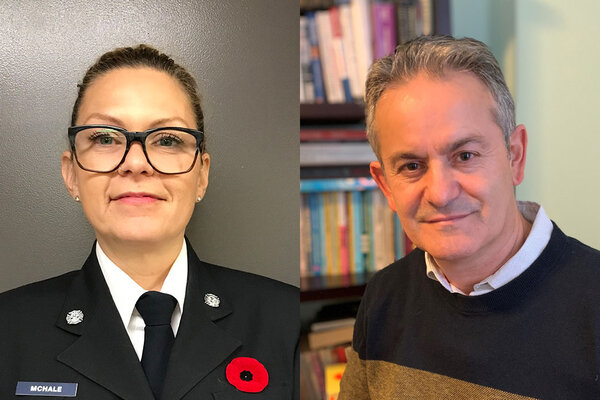 USask economics researchers and members of the Saskatoon Fire Department are looking to develop solutions to issues of housing insecurity and homelessness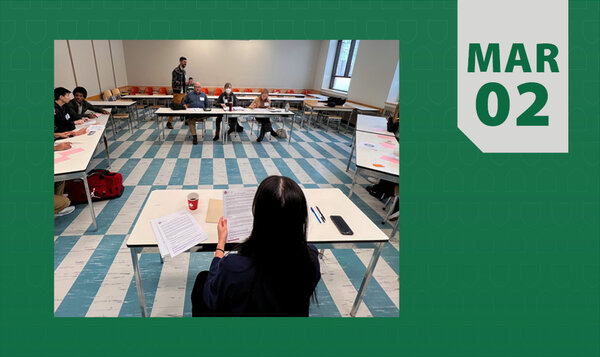 Teams of high school students are invited to examine and discuss ethical issues