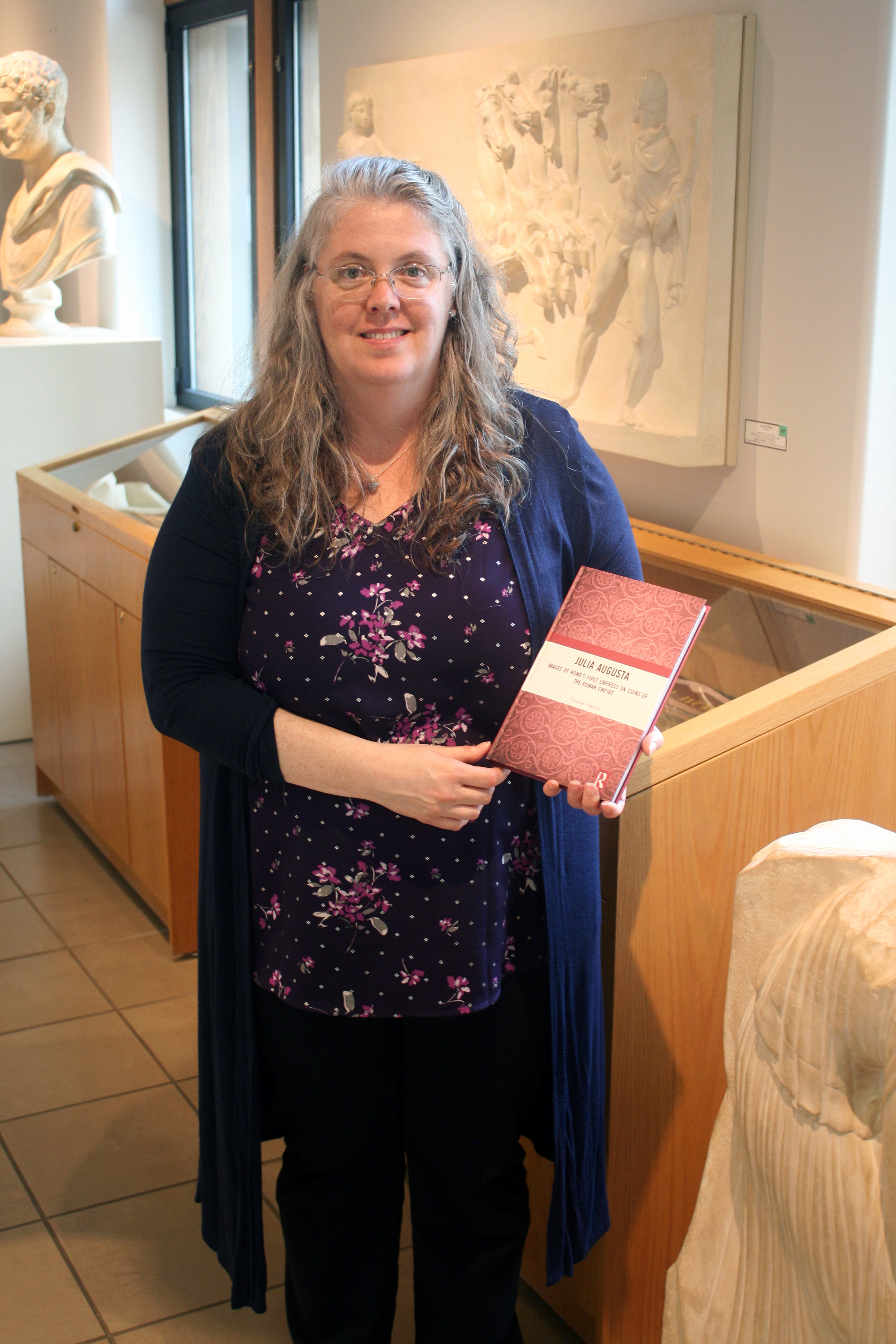 'To hold a 2,000-year-old piece of history is humbling': Passion for ancient coins inspires USask scholar's new book
The book by Dr. Tracene Harvey (PhD), titled Julia Augusta: Images of Rome's First Empress on Coins of the Roman Empire, was released in July
By Shannon Boklaschuk
A University of Saskatchewan (USask) researcher's new book examines images of a famed Roman empress, drawing on details featured on some of the ancient coins that can be found in the permanent collection at USask's Museum of Antiquities.
The book by Dr. Tracene Harvey (PhD), titled Julia Augusta: Images of Rome's First Empress on Coins of the Roman Empire, was released by Routledge in July. Harvey (BA'98, MA'02), a USask alumna who also holds a PhD in classical archaeology from the University of Alberta, is currently the director and curator of the Museum of Antiquities.
Harvey has long been fascinated by old coins, some of which date back 2,000 years or more. She serves as a lecturer in the Classical, Medieval and Renaissance Studies program in USask's College of Arts and Science, with her research primarily focusing on Greek and Roman coins.
In particular, Harvey is interested in the images and texts presented on these ancient coins and the messages they are trying to communicate. Harvey noted that some of the coins she's seen are so "beautifully executed that they are artworks in and of themselves."
"To be able to hold a 2,000-year-old piece of history in your hand is humbling and it's exciting and it's super fascinating," she said. "You think, 'How many hands did these coins pass through?' "
Julia Augusta examines the socio-political impact of coin images of Roman emperor Augustus' wife, Livia, who was later named Julia Augusta following her husband's death and her formal adoption into the Julian family in 14 CE. Routledge, the book publisher, has billed Julia Augusta as providing "the most comprehensive examination of all extant coins of Livia to date."
"While the appearance of Roman women on coins was not entirely revolutionary, having roughly coincided with the introduction of images of powerful Roman statesmen to coins in the late 40s BCE, the degree to which Livia came to be commemorated on coins in the provinces and in Rome was unprecedented," the book description states.
"This volume provides unique insights into the impact of these representations of Livia, both on coins and in other visual media."
Since Harvey has a particular interest in the study of Roman empresses on the coins of the early Roman empire, writing a book about Julia Augusta was a natural fit. Harvey's new publication mentions 180 different coins that feature Julia Augusta, mostly dating to the reigns of Augustus and her son, Tiberius, from 27 BCE to 37 CE. There about 10 of these original ancient Livia coins in the Museum of Antiquities' collection, mostly made of bronze, said Harvey.
"Livia was someone who was very important in the imperial family and for the promotion of the continuation of the Julio-Claudian dynasty," she said.
"Her male relatives recognized this. Those who supported the imperial regime in the provinces recognized this—and this is why she found a place on the coins, and that this message was communicated to inhabitants in the provinces through coins. She was even associated with various goddesses, like Juno and Ceres, and then, of course, she was even deified herself and therefore considered a goddess.
"So she was always part of the message of the imperial family and that they had the right to rule the empire."
To conduct research for her new book, Harvey travelled to view ancient Roman coins in several international locations, such as the British Museum in London, England; the Bibliothèque nationale de France in Paris, France; the Numismatic Museum in Athens, Greece; and the American Numismatic Society in New York City.
"I was able to see the majority of the coins that are mentioned in the book," said Harvey, who added that it was "pretty exciting" to view the coins in person.
"I heard so much about Livia and her reputation in my studies, and to see the coins in the flesh—it's a big deal."
While USask's Museum of Antiquities was originally founded as a cast—or replica—collection of ancient Greek, Roman and Near Eastern sculptures and artifacts, over the years the museum has acquired original pieces. These pieces include ancient glass, pottery and coins, such as the Livia coins mentioned in Harvey's book.
"The coins are here for anyone who wants to research and study them," she said. "That's the goal behind the museum's collection, to make these materials accessible to people—to students, to faculty, even to the general public."
As part of the Classical, Medieval, and Renaissance Studies Colloquium Series, Harvey will give a lecture titled "Livia as 'Femina Princeps' and Her Exceptional Numismatic Accolades" on Oct. 17 at 4:30 pm in Room C280 of the Peter MacKinnon Building.
---
Related Articles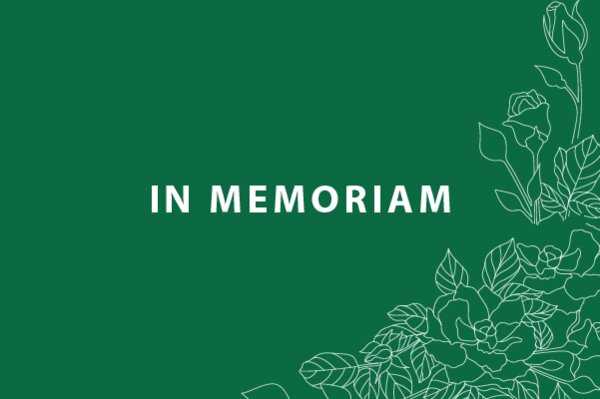 Courtney was a professor in the Department of Political Studies and a Senior Policy Fellow at JSGS for 58 years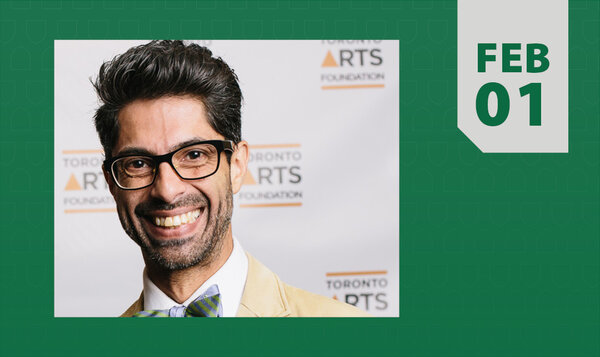 A talk in the Fine Arts Research Lecture Series (FARLS) in Music by Hussein Janmohamed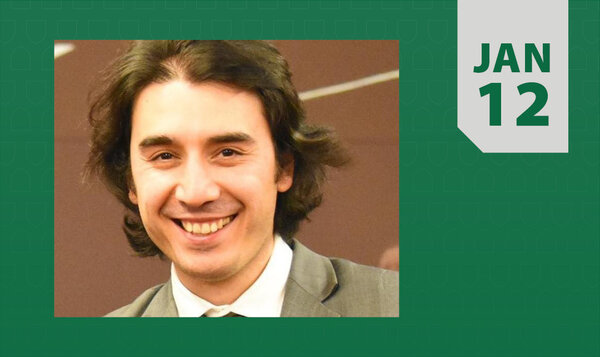 A talk in the Fine Arts Research Lecture Series (FARLS) in Music by Shah Sadikov