CANCELLED How to Develop Your Passion: The One Week Job Project and Alumni Panel
Posted in Alumni
Oct 29, 2019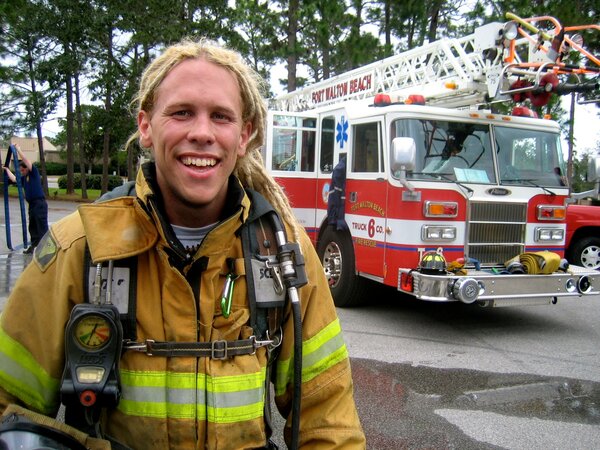 Sean Aiken, the creator of The One Week Job Project, tried working as a firefighter during week 47 of his experiment.
Date: Tuesday, October 29
Location: Broadway Theatre, 715 Broadway Ave.
Documentary: 7 pm
Alumni panel: 8:15 pm
Admission: $10 (general public) and $5 (students)
Speakers: Andy Yuen (BA'05, BE'05), Ashlyn George (BA'09, BED'10), Dr. Tom Milne (BA'08, MA'11, MD'17)
Moderated by Dr. Gordon DesBrisay (PhD), Vice-Dean Academic, College of Arts and Science

The One Week Job Project began as an experiment for Sean Aiken, who found himself unsure of what to do after completing his university education. Instead of settling for one job, he decided to try a different job every week for one full year to discover his passion. The One Week Job documentary follows Aiken's adventures trying out multiple professions, from firefighting, to becoming a ski instructor, to working in an office environment, to giving motivational speaking a try and more.
Following the screening of the One Week Job documentary, three recent graduates of the University of Saskatchewan will discuss how they continue to navigate their way toward fulfilling careers, and how their university experiences have prepared them to do so.