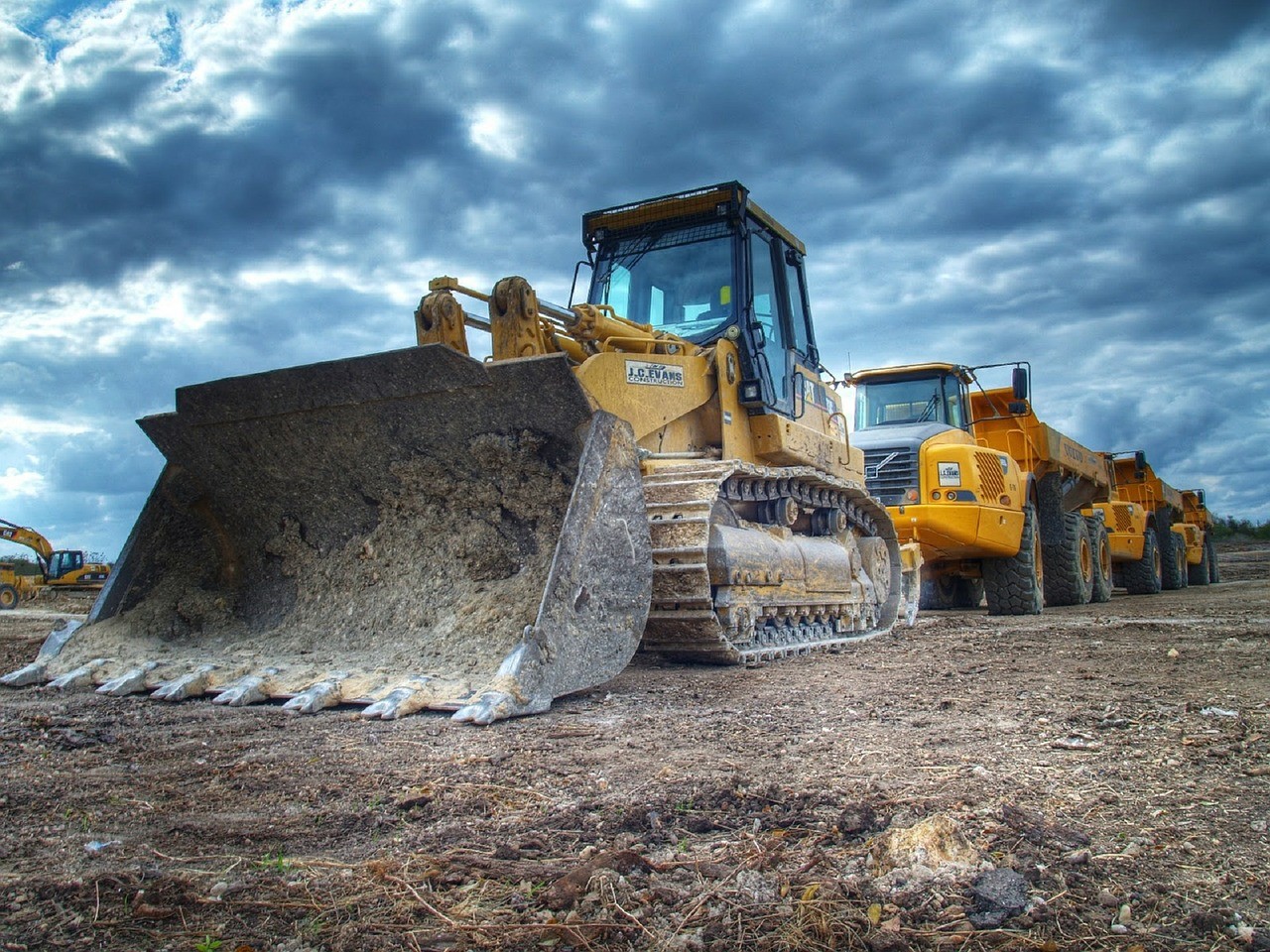 USask political studies professor examines mining industry through gendered lens
Dr. Kalowatie Deonandan (PhD) is a specialist in international relations and the comparative politics of developing societies, with a focus on Latin America
By Shannon Boklaschuk
A University of Saskatchewan (USask) professor is watching with particular interest as protests erupt in Brazil due to concerns over the fires blazing across the Amazon.
Dr. Kalowatie Deonandan (PhD), a professor in the Department of Political Studies in USask's College of Arts and Science, is a specialist in international relations and the comparative politics of developing societies, with a focus on Latin America. A leading scholar on gender and mining, she is co-editor of the recent book Mining in Latin America: Critical Approaches to the New Extraction and is currently researching the impacts of large-scale mining development in the Global South and Indigenous women's resistance to it.
"Right now the Amazon is burning and, according to scientists, it is human activities—such as mining and drilling and farming—that are responsible for the scale of the fire. And Indigenous women are actively mobilized against the policies that are leading to such disasters," she said.
"In early August, for example, over 2,000 Indigenous women from across Brazil joined together in the historic first Indigenous women's march on the capital to protest against President Jair Bolsonaro's policies to open the Amazon to mining and other forms of extractivism, which will further devastate their lives and livelihoods."
The Brazilian rainforest is often referred to as "the lungs of the Earth." Media outlets, such as The New York Times, have reported on data from Brazil's National Institute for Space Research indicating that from January to July fires consumed 4.6 million acres of the Brazilian Amazon—up by 62 per cent compared to last year.
This is of great interest to Deonandan, who is studying the multidimensional aspects of mining in Latin America and the impacts on women's lives.
Deonandan said both women and men are affected positively and negatively by mining, but the impacts are unique for women and, in particular, Indigenous women. Mining is generally considered to be an engine of development, often bringing with it jobs and infrastructure, but Deonandan said there are "serious limits" to some of these positive aspects.
"For women, especially in the developing world, they are not equipped to compete for the better-paying jobs in the sector as they lack the requisite skills or training or education," she said.
Another concern is the environmental aspects of mining. When children or other family members fall ill due to mining-related harms, such as contaminated water, it is often women who become responsible for their care and wellbeing, thus increasing women's domestic burden.
"For Indigenous communities whose cultures are strongly tied to the land, the transformation of the land wrought by mining, or the loss of the land to mining, brings unwelcome cultural transformations," Deonandan added.
"No longer is hunting and fishing viable and, as such, there is the destruction of traditional forms of livelihoods."
Deonandan describes mining as a "highly masculinized" industry. One social side effect is an increase in drinking establishments opening for business near mining sites, which can lead to a rise in alcoholism, addictions and domestic violence, she said.
Another concern is that governments in Latin America are trying to restrict women's mobilization and protests against mining, she said.
"One of their strategies is to criminalize protesters," said Deonandan. "They do this by changing legislation to make protests illegal, or to have it classified as terrorism. Women who protest and are caught up in the judicial system are quite vulnerable."
Deonandan noted mining companies—including those in Saskatchewan—have developed corporate social responsibility (CSR) programs and other mechanisms to address some of mining's more harmful effects, although she suggests there is much room for improvement. On a global basis, Deonandan wants to see more space created for the involvement of women—particularly Indigenous women—in mining-related discussions about how to mitigate the negative impacts and how to ensure that women can better benefit from the industry.
While Deonandan's research has looked at some of the mining industry's negative impacts, she also points to the sector's positives effects. In countries such as Canada and Australia, for example, many women are employed in the mining sector's highly skilled technical and scientific jobs, she said.
Mining also has environmental benefits. Clean-energy alternatives, such as windmills, need copper, which can only be gained by mining, said Deonandan. Neodymium, a rare-earth element, is also important in renewable energy, as it is crucial for making the magnets used in wind-turbine generators and electric vehicles, she added.
Ultimately, said Deonandan, the challenge is to both acknowledge the harms associated with mining and to find ways to reduce them. Companies, communities, countries and international organizations are all wrestling with how to address this.
"We cannot eliminate all the harmful effects, but we do not have to aggravate them by punishing those who identify them, by denying such harms exist or by not exploring strategies for ameliorating them," she said.
Deonandan, who has a number of publications on this topic, has been supported in her research by several grants, including two from Canada's Social Sciences and Humanities Research Council (SSHRC). She has presented her research at dozens of national and international conferences and is currently an associate research fellow at the Centre for Research on Latin America and the Caribbean (CERLAC) at York University in Toronto.
Deonandan is also a member of the editorial board of the Canadian Journal of Latin American and Caribbean Studies (CJLACS) and is a former president and vice-president of the Canadian Association for Latin American and Caribbean Studies (CALACS). As well, she has been a visiting scholar at two Indian universities, Delhi University and the Indian Institute of Technology Gandhinagar, and has served as chair of the international studies program and as acting head of the Department of Political Studies at USask.
Earlier this year, Deonandan was honoured at the Saskatoon YWCA's 2019 Women of Distinction Awards ceremony at TCU Place, where she received the Research and Technology Award.
"I feel incredibly honoured to have received this award from the YWCA, which has such a long and storied history of supporting women's empowerment and leadership," she said.
Deonandan came to USask in 1992 after completing a PhD at Queen's University in Kingston, Ont., and made history as the first tenured female professor in the College of Arts and Science's Department of Political Studies. She said she feels privileged to work with very supportive colleagues in the political studies department, and she also tells her students about the many benefits of a USask education.
"It is not a large, impersonal institution, as many universities can be," she said. "I studied at large universities, and I often find myself telling my students how fortunate they are to have their instructors so accessible to them. Our doors are always open to students and we are eager to have them come and talk to us."
---
Related Articles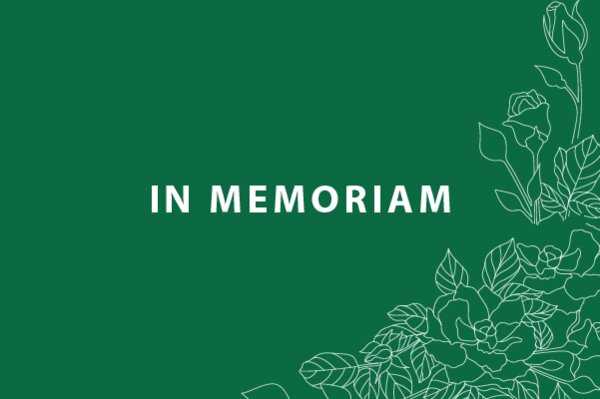 Courtney was a professor in the Department of Political Studies and a Senior Policy Fellow at JSGS for 58 years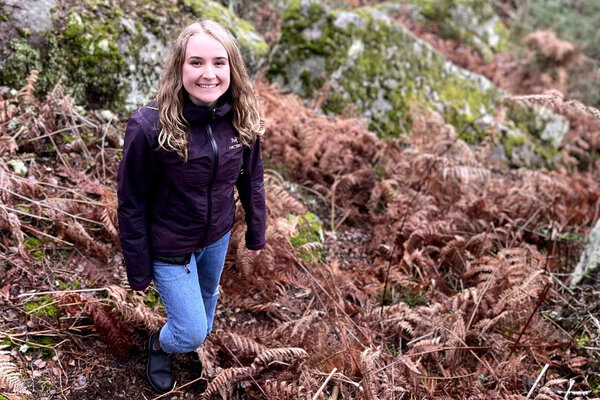 USask biology student Rachel Andres is making plans to continue her love of plant science research at the University of Oxford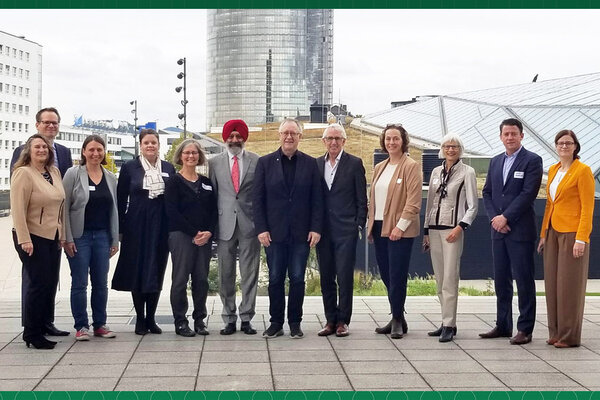 College of Arts and Science faculty members were part of the USask delegation that travelled to the University of Bonn (UBonn) in Germany