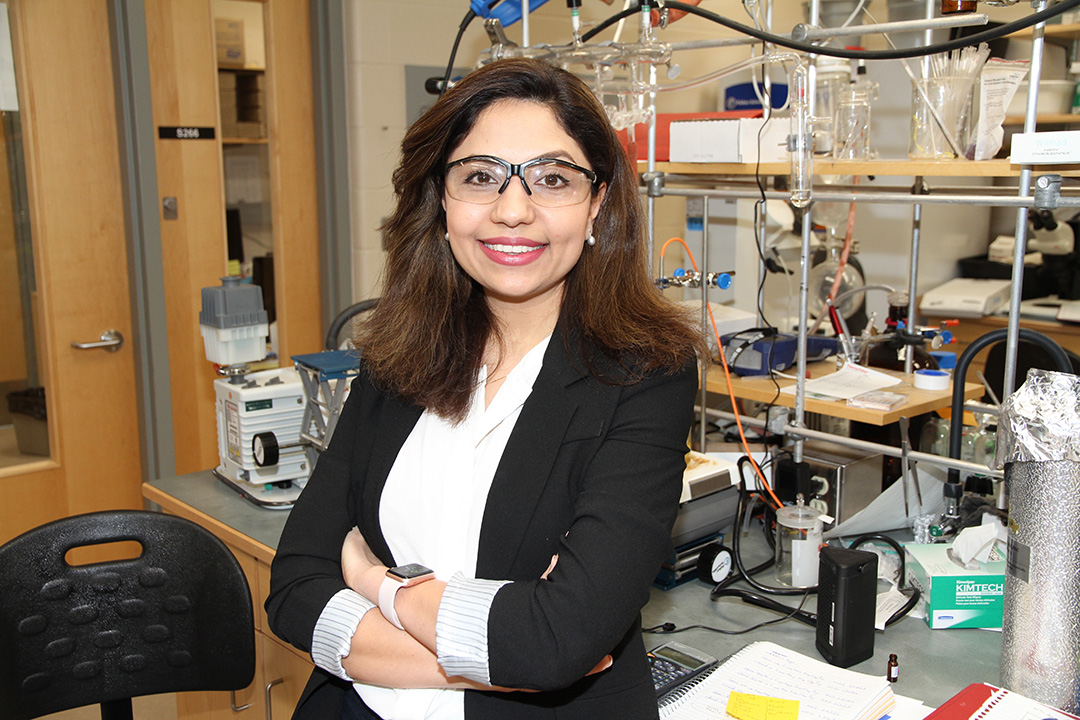 USask researcher finds her chemistry destiny
Dr. Elaheh Khozeimeh Sarbisheh (PhD) has become a mentor for female students
By James Shewaga
She came halfway around the world to work on a global problem, and University of Saskatchewan (USask) cancer researcher Dr. Elaheh Khozeimeh Sarbisheh (PhD) couldn't imagine being in a better place to do it.
"The reason that I decided to leave Iran was during my master's degree I was working on making anti-cancer drugs, but it was difficult to do the research," said Khozeimeh Sarbisheh, who came to Saskatoon from Iran in 2010 to complete her PhD in chemistry at USask. "We receive a really, really good education in Iran, but we don't have the facilities and equipment available for doing the research that we have here. So, I always tell students to appreciate the equipment that they have here, because it is a dream for lots of people around the world to be in this situation."
Nine years after arriving on campus, Khozeimeh Sarbisheh has made Saskatoon her home, settling in with her husband, USask physics professor Dr. Michael Bradley (PhD), and conducting cutting-edge cancer research with the team led by her mentor Dr. Eric Price (PhD), Canada Research Chair in Radiochemistry.
"During my PhD study, I received world-class training for chemistry here under the supervision of Dr. Jens Mueller (PhD) and I knew after finishing my PhD that I wanted to stay at the university," said the 34-year-old Khozeimeh Sarbisheh, who is currently in the process of applying for Canadian citizenship. "I feel like it is my new home because I also met my husband here and we are both working at the university and trying to push the limits to do great scientific research. Personally, I couldn't imagine a better situation. I feel so lucky to be here."
After completing her PhD, it didn't take long for Khozeimeh Sarbisheh to secure a spot to continue her work at USask.
"I was looking to do cancer research and I was lucky that by the time I finished my PhD, they had hired two new professors here in radiochemistry: Dr. Eric Price and Dr. Chris Phenix (PhD)," said Khozeimeh Sarbisheh, a post-doctoral fellow whose work is supported by a grant from the Saskatchewan Health Research Foundation.
"I talked to them about how I wanted to do cancer research, and they strongly supported me, and Eric said I could be his post-doc. So, I am really thankful that he trusted me to join his research group. And five days after finishing my PhD, I started my post-doc here in 2016."

Price said Khozeimeh Sarbisheh quickly established herself as a valuable member of his research group.

"Elaheh (Ela) joined me very shortly after I started at the University of Saskatchewan and she has been a tremendous help in setting up my new lab and research program," said Price. "Ela is not only a fantastic scientist and very well-trained chemist, but she is talented at training new students and is very patient in teaching them high-level chemistry and guiding them through a very steep learning curve.

"Ela is a talented and intelligent young scientist and without having her in my lab and on my research team, our progress towards making new radioactive drugs for cancer would not be going nearly as well."

Indeed, Price's team is producing promising results to create more effective radiotracers for PET (Positron Emission Tomography) imaging, with fewer negative side effects on a cancer patient's immune system.

"I just finished my experiment before Christmas and we were able to make a new radioactive metal complex (used in PET imaging) that even after one month, it is 100 per cent stable, so we were so happy," said Khozeimeh Sarbisheh. "So, this is something we are taking seriously and we want to take it to the next step and work with it."

Khozeimeh Sarbisheh is confident that research done here at USask will improve cancer treatment in the province, across the country and around the world.

"Cancer is global, but we can make a difference here at the University of Saskatchewan," she said. "I would love to develop a breakthrough in cancer research. I am so, so passionate about my research, and every day we are getting better results and data."

Khozeimeh Sarbisheh said the world-class facilities at USask have helped attract world-class researchers who are taking an interdisciplinary approach to their work that pays dividends.

"Having the cyclotron here is very helpful and one reason that I feel so lucky to be here is because there are world-class researchers like Eric Price, Chris Phenix, (Dr.) Humphrey Fonge (PhD) and (Dr.) Kate Dadachova (PhD)," she said. "Another great feature about the university is we have engineers, scientists, doctors, oncologists, we have the university hospital and the cyclotron, and we are all working together and collaborating and it makes a huge difference."

Khozeimeh Sarbisheh has also quickly become a mentor for female students. Two years ago, she set up the USask chapter of the Women in Chemistry group, with help from PhD candidate Kelly Summers and Dr. Ingrid Pickering (PhD). The group brought federal cabinet ministers Kirsty Duncan and Maryam Monsef to speak at USask, and organized this year's LOGIC conference (Leaders Overcoming Gender Inequality in Chemistry) in Quebec City, June 1-2.

"When I was doing my grad study, I was one of the few girls in the whole department and there were very few women to go and talk to and go to for support or advice," said Khozeimeh Sarbisheh. "So, I wanted to provide a support group for women in science, especially at the student level, to support and protect each other and say, 'Hey, you can do this.'"

Price said the promising young researcher has quickly become a role model for young students.

"She is a stand-out example of what hard work and determination can produce, and is a great role model for young students looking to shoot for the top and become world-competitive at whatever discipline they choose," said Price. "The field of radiochemistry, in particular, is growing rapidly and I believe Ela has a very bright future."
---
Related Articles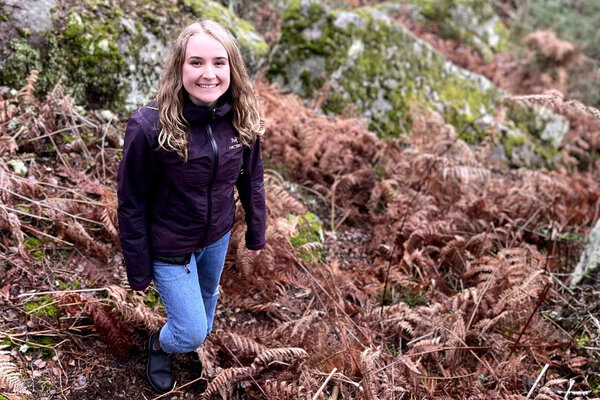 USask biology student Rachel Andres is making plans to continue her love of plant science research at the University of Oxford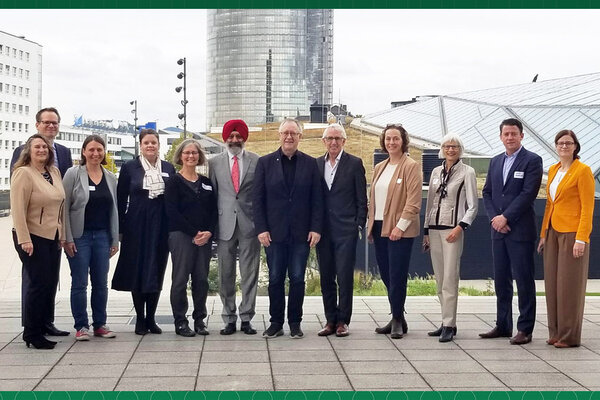 College of Arts and Science faculty members were part of the USask delegation that travelled to the University of Bonn (UBonn) in Germany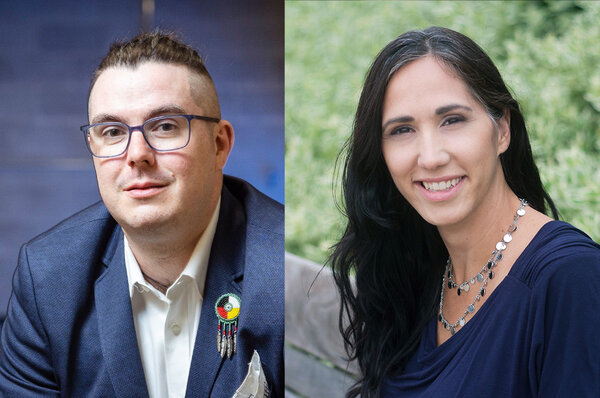 USask drama faculty Deneh'Cho Thompson and Carla Orosz are part of a national, one-of-a-kind, theatre project