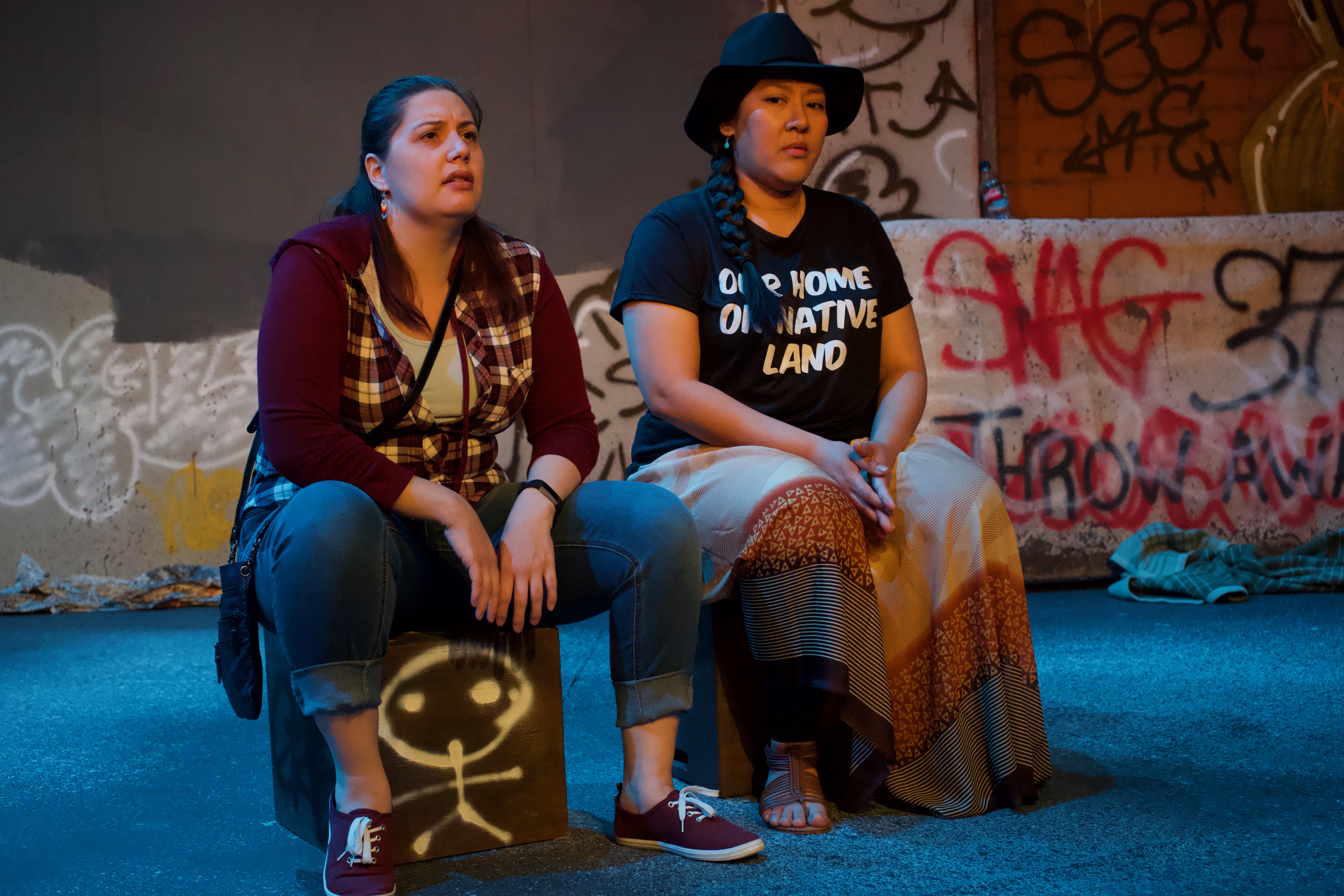 USask drama grad stars in GTNT's season finale
Alumna Andrea Folster (BFA'17) brings to life the character Winnie in Falen Johnson's play Two Indians
By Shannon Boklaschuk
Andrea Folster discovered a sense of community in the College of Arts and Science's Department of Drama.
"That was really important in helping me finish my degree," said the recent University of Saskatchewan (USask) graduate, who received her Bachelor of Fine Arts (honours) degree in drama, with a concentration in acting, in 2017.
Folster acknowledges the support she received from professors in the Department of Drama during her time at USask, as well as those in the Department of English. The English classes she took during her undergraduate studies helped her to "get at the meat" of plays, she said, noting that has since helped her in her acting career.
"I love table reads, and I love being able to sit down and find all the pieces that connect," she said.
Folster is an emerging Saulteaux artist who also has roots in the Brokenhead Objiway Nation, located on Treaty 1 Territory northeast of Winnipeg. Since completing her undergraduate degree at USask, she has landed numerous roles working in professional theatre in Saskatchewan. Folster also puts her acting skills to use at USask's Clinical Learning Resource Centre, which provides health-care students with the opportunity to learn and practice clinical and communication skills in a safe, simulated environment.
In the fall of 2017, Folster made her professional acting debut at Gordon Tootoosis Nīkānīwin Theatre (GTNT) in Dominion, a play written by Saskatchewan's Andrea Ledding.
The show took audiences on a journey through time, from the first settlers in the 1800s to present day. The play centred on two couples: Jack and Marie-Philippe, who moved into a new home, and Tatawaw and Nimitaw, the previous owners who were locked in the bathroom. The dynamic served as a metaphor of Canada and its history, with the estate representing Canada and the bathroom representing the reserve system.
Following her role in Dominion, Folster embarked on a winter trek throughout Saskatchewan with Persephone Theatre's 2018 Youth Tour of Beneath the Ice. The tour included flying to northern Saskatchewan communities, such as Cumberland House and Stony Rapids. Folster said it was an amazing experience to travel to the communities and to offer workshops to people living there.
"To be able to engage with youth that may have never seen a play before, and then to watch them engage in sort of these new ways of storytelling in our workshops, was really incredible to be a part of," she said. "It felt really important, too. (Theatre artist) Wanita Bird and I were on the tour—and so not only are they seeing plays, they're also seeing Indigenous women on the stage."
Folster's latest acting gig has her returning to the GTNT stage for Falen Johnson's play Two Indians, which runs from May 30 to June 9 at Studio 914. The show—GTNT's season finale for 2018-19—tells the story of family members who, after suffering a tragic loss, try to reconnect with each other and their culture. The story centres on two female cousins, one who stayed on the reserve while the other left for the city.
Johnson created Two Indians in response to the Idle No More Movement. Two Indians takes a hard look at obligation—both to family and to the outside world—while celebrating the bond between the two women in the play.
Folster plays Winnie, a character she says is smart and curious.
"She places a lot of value in her family and her community," said Folster. "She's been sort of struggling with the fallout of what happened."
Folster describes Two Indians as empowering and relevant, noting that it made her feel seen as an Indigenous woman who grew up in an urban context.
"It's really sort of brilliantly written," said Folster.
"It explores all of these thoughts and arguments. It deals with politics and apathy—voting/not-voting. It touches on missing and murdered Indigenous women, and just a lot of experiences that you go through as family members and sort of what it is to live as a post-colonial Indigenous women, both on reserve as well as off reserve. Certainly you experience racism in both places, but it's a different sort," she said.
"And so Falen Johnson has managed to have all of these issues, but puts them into a narrative context that is full of a dynamic relationship. So, at the heart, it's just a really great story. There's some heavier moments, but one of the beautiful things about Indigenous storytelling is that some of our ways of healing are through sort of keeping those humorous moments and looking for the funny and looking for the beautiful, and sort of the strength we can find in our connections with one another."
When asked about her advice for other emerging artists, Folster said to "do what you can" in theatre.
"There's a lot of experience to be gained and a lot of friends to be made by going out and working. It's really important to remember what it is you love about doing this."
---
Related Articles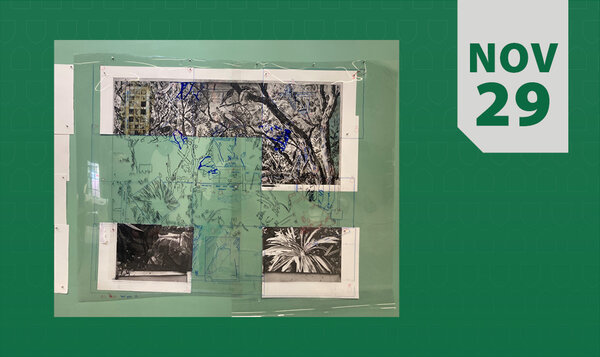 A talk by visiting artist Jillian Ross, master printer and founder of Jillian Ross Print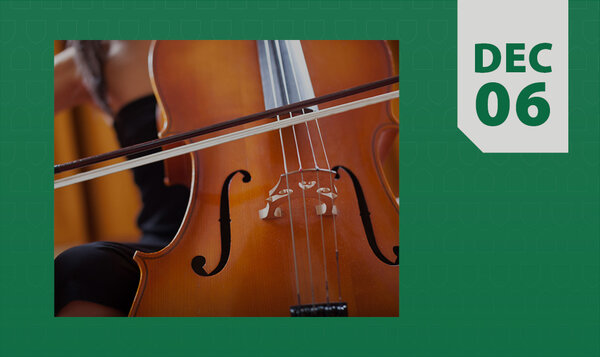 Enjoy beautiful chamber music works performed by students in the USask Chamber Ensemble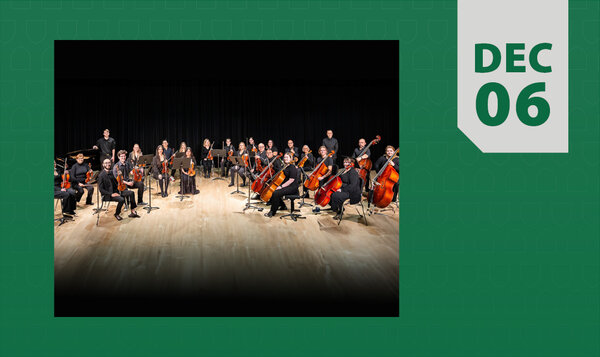 A concert of classic works