Three faculty members honoured with college teaching awards
Dr. Ashleigh Androsoff (PhD), Dr. Joyce McBeth (PhD) and Dr. Christopher Todd (PhD) recognized for excellence in teaching
The College of Arts and Science has announced the recipients of its 2018-19 teaching awards.
Dr. Ashleigh Androsoff (PhD), from the Department of History, is the recipient of the New Teacher Award in BA, BFA, and BMus Programs.
Dr. Joyce McBeth (PhD), from the Department of Geological Sciences, is the recipient of the New Teacher Award in BSc Programs.
Dr. Christopher Todd (PhD), from the Department of Biology, is the recipient of the Distinguished Teacher Award in BSc Programs.
Dr. Ashleigh Androsoff (PhD), who has been with the Department of History for two and a half years, specializes in Western Canadian history and Indigenous health, and their intersections with gender and sexuality, racialization, and the production of ethnic and national identities. In particular, Androsoff has expertise in the history of the Doukhobors, with a focus on Doukhobor women.
Androsoff is described by one of her award nominators as an excellent teacher who is passionate about learning and who exemplifies the teacher-scholar model. Androsoff prioritizes in-class participation, embraces innovation and collaboration, takes a holistic approach to learning, and designs her courses to set up her students for success.
In a written statement about her teaching philosophy, Androsoff noted that she has "exceptional opportunities to contribute directly to the process of Truth and Reconciliation" as a historian of Western Canada teaching at a Western Canadian university.
"My teaching approach embraces Indigenization and inclusivity. I interweave Western and Indigenous perspectives and pedagogical approaches, drawing from the concept of 'two-eyed seeing' (etuaptmumk) as proposed by Mi'kmaw elder Albert Marshall," she wrote.
Dr. Joyce McBeth (PhD), who joined the Department of Geological Sciences in 2013, specializes in geomicrobiology, biogeochemistry, geochemistry, soil and groundwater bioremediation, microbiology, bacteriology, microbial ecology and the use of synchrotron tools for applications in the Earth sciences. Her research group studies microbial communities in natural and industrial environments.
McBeth's teaching philosophy is to empower each of her students to "take risks, become fearless and voracious learners, and evolve as scientists and human beings." In a written description of her teaching philosophy, McBeth said she aims to engage and guide her students in hands-on learning experiences, help her students develop a growth mindset, create an accessible and empowering environment for student learning, and inspire her students to practice ethical, honest and responsible behaviour in their studies and professional lives.
McBeth noted that she also challenges herself to move outside her comfort zone in her teaching practice through professional development workshops, reflective teaching discussions with colleagues and mentors, active engagement with her students, and critical consideration of her successes and failures. She describes herself as "an ally in our institutional goal for enhancing Indigenization in our curricula and community."
"I believe efforts to Indigenize my classroom helps all my students and pushes me to become a better instructor," McBeth wrote.
Dr. Christopher Todd (PhD), who joined the Department of Biology in 2005, has served as the chair and as a member of the department's undergraduate affairs committee. In 2013, he received the University of Saskatchewan Provost's Award for Outstanding Innovation in Learning—given annually to an outstanding teacher who demonstrates innovative approaches to learning at USask.
One of Todd's colleagues, who nominated him for the College of Arts and Science award, noted that receiving the Provost's Award had an impact on Todd's professional growth as a teacher and mentor by providing him with additional opportunities to meet and interact with other outstanding teachers.
In a statement about his teaching philosophy, Todd noted that, at the introductory level, he introduces "facts" to his students by questioning how people come to know and accept them. This includes guiding his students through an experimental rationale, controls and interpretation of the results. He challenges senior students to interpret data and draw conclusions for themselves.
"Likewise, it is important to ask students to design an experiment to test a particular hypothesis. This could be an example in class to develop the ability to think critically or as an exam question to provide the opportunity to demonstrate and communicate those skills," he wrote in the statement. "However, my favorite interaction is in the lab. Challenging students to design an experiment, explain their rationale and make predictions is much more real when they will really do it."
---
Related Articles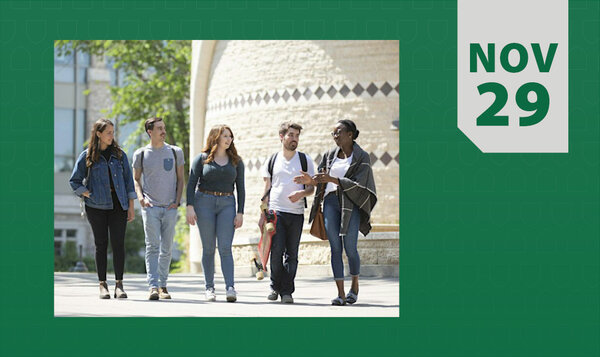 Join us for an interactive workshop as we launch our collective vision for advancing EDI in the college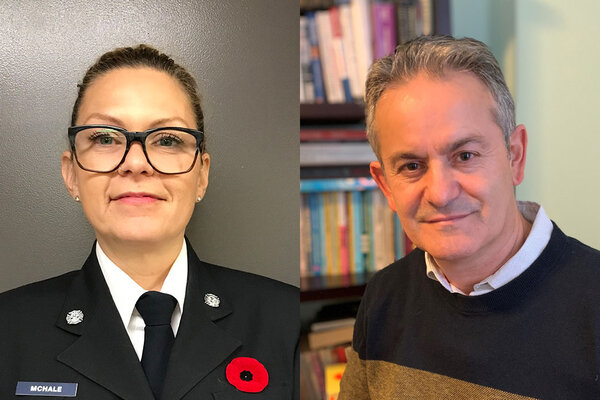 USask economics researchers and members of the Saskatoon Fire Department are looking to develop solutions to issues of housing insecurity and homelessness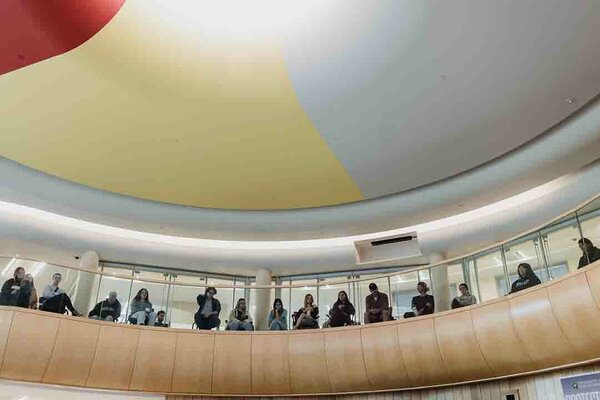 Department of Indigenous Studies celebrated 40 years of 'indigenizing the academy' in September