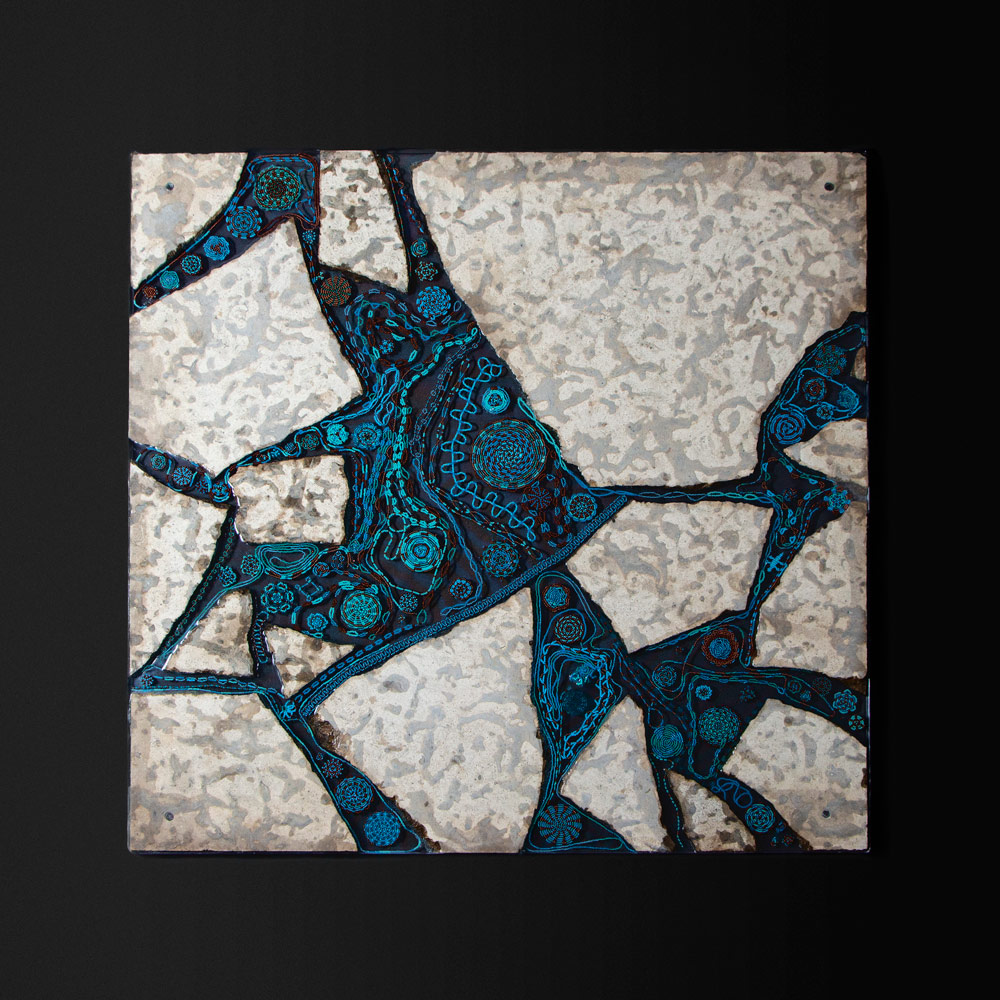 Beads and Stone artwork unveiled
Installed at the top of the Arts Building ramp, the new work by alumni artists is a symbol of Indigenization and decolonization
by Chris Putnam
At an event on April 18, the College of Arts and Science unveiled a new work of art that blends materials and traditions into a symbol of decolonization.
Titled mîkisak ikwa asiniyak ǀ Beads and Stone ǀ Lii rasaad aykwa lii rosh (in Cree, English and Michif), the work was created by Plains Cree artist Ruth Cuthand (BFA'83, MFA'92) and Woodlands Cree artist Vanessa Hyggen (BA'17) in collaboration with the campus community.
The piece—a broken slab of stone joined together with resin and beadwork—is now permanently installed on a wall at the top of the Arts Building ramp.
"I wanted to create a symbol for Indigenization—a beautiful piece of art which combines different materials," said Hyggen at the unveiling event.
Dr. Peta Bonham-Smith (PhD), dean of the College of Arts and Science, said that the art project is representative of the values and goals of the college.
"Indigenization is integral to our college plan. Indigenization is integral to our college's vision of the future. We are actively seeking to decolonize the College of Arts and Science by addressing racism and promoting understanding," said Bonham-Smith.
In a symbolic act, the creation of the artwork began with the breaking of a slab of Tyndall stone, the patterned limestone visible on many buildings at the University of Saskatchewan.
"We took a piece of stone and broke it, but the fracture was already there," said Hyggen. "The fractures were created long ago. So what really matters is how we rebuild."
During Indigenous Achievement Week, Feb. 4–8, members of the campus community were invited to join Hyggen and Cuthand in the Arts Building to create beadwork that was later used to fill the cracks in the Tyndall stone.
Hyggen compared the approach to the Japanese practice of Kintsugi, in which broken objects are mended with gold or silver seams to make a stronger and more beautiful item.
"I hope this piece will be a reminder to everyone on campus that we have work to do, and that the work is important and can actually make our community stronger," said Hyggen.
Filmmaker Marcel Petit documented the creation of the artwork. His short film about the project, which featured a poem by Zoey Roy, also debuted at the April event.
The Beads and Stone project was presented by the Office of the Vice-Dean Indigenous, Indigenous Student Achievement Pathways, the University of Saskatchewan Art Galleries Indigenous Artist-in-Residence Program and the College of Arts and Science.
---
Related Articles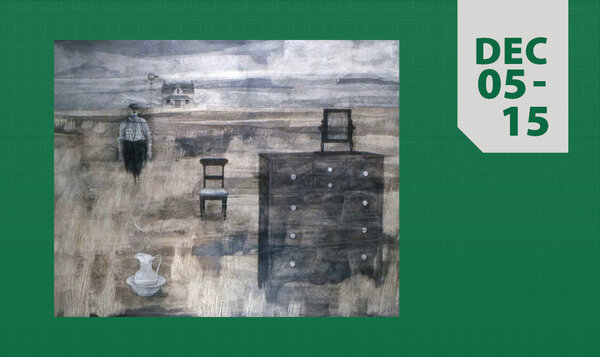 A collaborative exhibition by USask students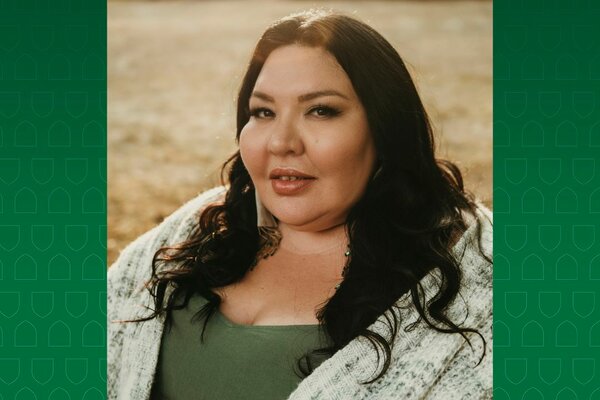 Award-winning poet and photographer Tenille Campbell (BA'07, MFA'12) has been selected as the next Indigenous Storyteller-in-Residence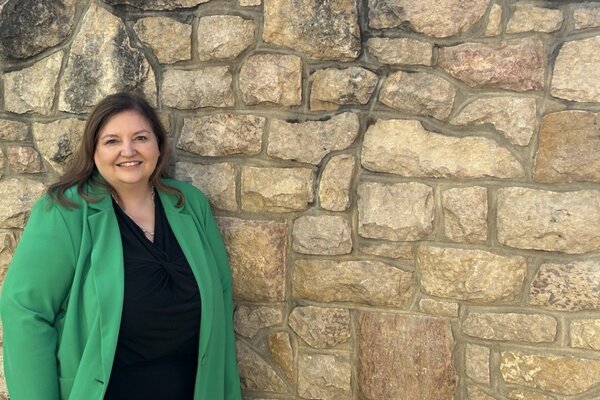 Marnie Wright (BA'92) is the new associate vice-president of people and chief human resource officer