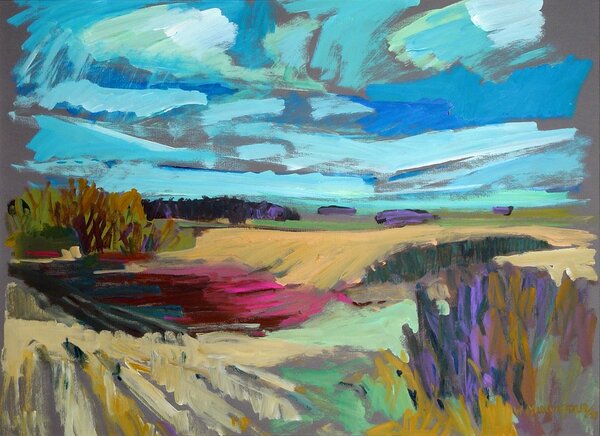 Wynona Mulcaster, Clear Day (detail), 1977, oil on paper. Collection of the University of Saskatchewan.
From the collection
Curated by Leah Taylor

May 13–Aug. 2
Kenderdine Art Gallery
Agriculture Building, 51 Campus Dr.

Closing reception
Thursday, July 25
5–7 pm
The Other Emma celebrates five prolific Canadian female artists who attended the early years of the Emma Lake Artists' Workshops at Murray Point, Emma Lake, Sask. This exhibition considers and revisits their contributions to the legacy of Emma Lake, asserting their importance in the canon of Saskatchewan art history. The selection of paintings, prints and archival ephemera highlights a time when the workshops were pivotal in their practices, as they were in creating space at the infamous Emma Lake Art Camp.

In partnership with the University of Saskatchewan Library Archives and Special Collections.