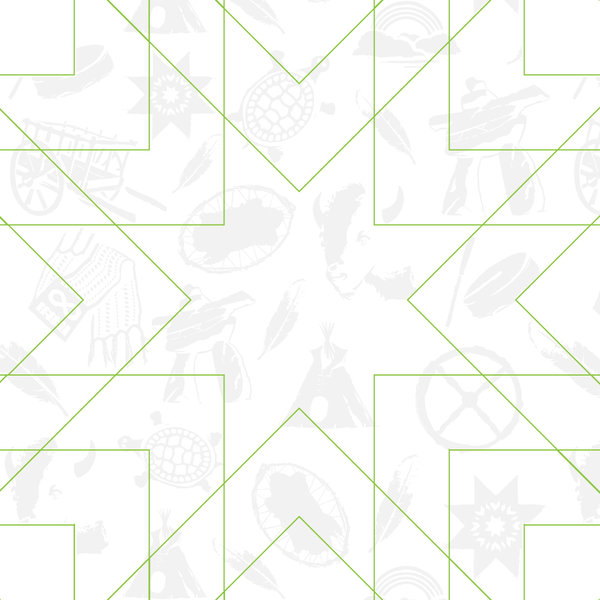 Beads and Stone is a participatory art project held as part of Indigenous Achievement Week.
mîkisak ikwa asiniyak ǀ Beads and Stone ǀ Lii rasaad aykwa lii rosh
Join renowned Plains Cree artist Ruth Cuthand and Woodlands Cree artist Vanessa Hyggen in the live creation of an art piece that blends materials and traditions to map emergent processes of Indigenization in beadwork and architectural stone.
Kickoff ceremony
Monday, Feb. 4
12 pm
In front of the Arts Building main entrance, 9 Campus Dr.
Public art project
Feb. 5–8
10 am – 3 pm daily
Top of the Arts Ramp (Arts 250), 9 Campus Dr.
The creation of this piece will begin by breaking a slab of Tyndall stone, a symbol of the University of Saskatchewan's architecture. This act represents decolonization and creation of space within the institution for Indigenous traditions, languages and systems of knowledge. Beadwork, stone and resin will be joined in a collaborative art piece representing a new foundation on which to build the university the world needs.
Throughout the week, Ruth and Vanessa invite you—students, staff and faculty—to bead with them and contribute your work, and voice, in celebration of new spaces for learning and leading.
Brought to you by the Office of the Vice-Dean Indigenous; Indigenous Student Achievement Pathways (ISAP); and the College Art Galleries Indigenous Artist in Residency Program, College of Arts and Science
This event is part of Indigenous Achievement Week at the University of Saskatchewan.
Info: vanessa.hyggen@usask.ca