The Writing on the Wall: The Work of Joane Cardinal-Schubert
Posted in Arts & Culture
Feb 1, 2019 to Apr 27, 2019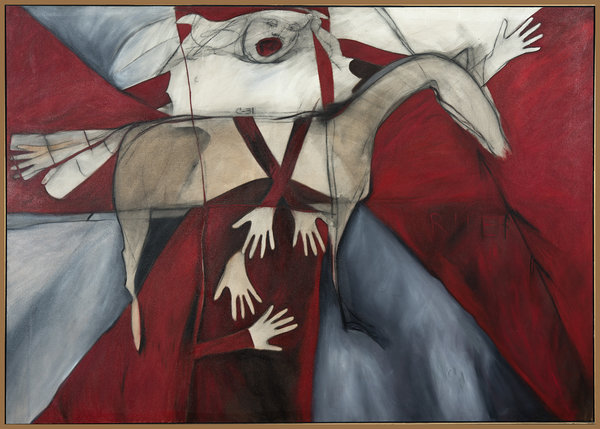 Joane Cardinal-Schubert, Rider (detail), 1986, 60" x 84", oil and graphite on canvas, collection of the estate of the artist. Photo by Dave Brown / University of Calgary.
Curated by Lindsey V. Sharman
Feb. 1 - April 27, 2019
Free
Opening reception: Friday, Feb. 1 | 4 pm
College Art Galleries, University of Saskatchewan
Circulated by Nickle Galleries, this touring exhibition shows the cyclical nature of the work of Joane Cardinal-Schubert (1942-2009). It includes pivotal pieces in painting, drawing, printmaking, collage, ceramic and installation.