Sorokin Lecture: A Professor Goes Internet Dating – and Learns About Entitlement and Sexual Market Value
Posted in Politics & Society
Feb 7, 2019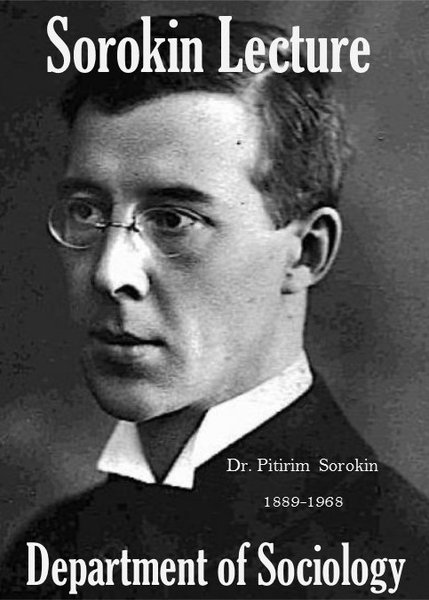 The Department of Sociology's annual Sorokin lecture is named in honour of sociologist Dr. Pitirim Sorokin (PhD).
Department of Sociology 50th Anniversary Sorokin Lecture and Wine and Cheese Reception
Date: February 7, 2019
Time: 7 pm
Location: Shannon Library, second floor, St. Thomas More College, 1437 College Dr.
Speaker: Dr. Rima Wilkes (PhD), sociology professor, University of British Columbia
Abstract from Dr. Wilkes:
Sorokin wrote about love. In that tradition, in this lecture, I am going to talk about my search for love. For the last two years I have been online dating. I describe how, via my search for love, I came to further understand what entitlement means. I describe how I came to understand the ways that my "sexual market value" is largely disconnected from my accomplishments. I use autoethnography – the story and analysis of one's own experience – to tell the story of the two years I spent online dating and the interactions I had on and offline with people I met on Match.com, Tinder, and Bumble. Then, in the autoethnographic tradition, I reflect on the story. I enter into a dialogue about the story with a series of composite theoretical lenses. This dialogue allows me to reflect on what the story might alternatively be about and to generate new theoretical contributions stemming from the story. The order of the presentation, in which story is presented first and then used in dialogue with, and to inform theory, is deliberate.
This lecture is jointly funded in part by the Role Model Speakers Fund of the College of Arts and Science.