College of Arts and Science alumnus appointed to Order of Canada
Posted on 2019-01-03 in Alumni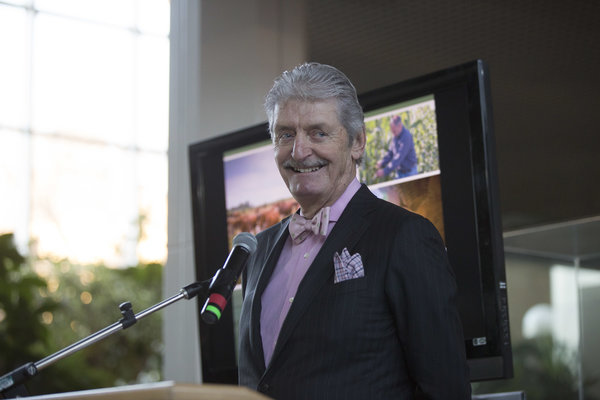 Jefferson (Jeff) Mooney (BA'66) is one of the College of Arts and Science's Alumni of Influence. (Photo by David Stobbe)
Three members of the University of Saskatchewan community have received one of the country's highest civilian honours by being appointed to the Order of Canada—including College of Arts and Science alumnus Jefferson (Jeff) Mooney (BA'66).
Mooney, Digvir Jayas (PhD'87) and Shelley Brown (BComm'78) were recently appointed to the Order, which recognizes Canadians for their outstanding achievement, dedication to the community and service to the nation.
Jayas was named an officer of the Order of Canada, while Mooney and Brown were named members of the Order of Canada by Governor General Julie Payette.
Mooney was also one of the first 100 individuals to be honoured with a College of Arts and Science Alumni of Influence award in 2009. He is chair and controlling shareholder of A&W Food Services of Canada Inc. and served as president and CEO of the company from 1991 to 2005.