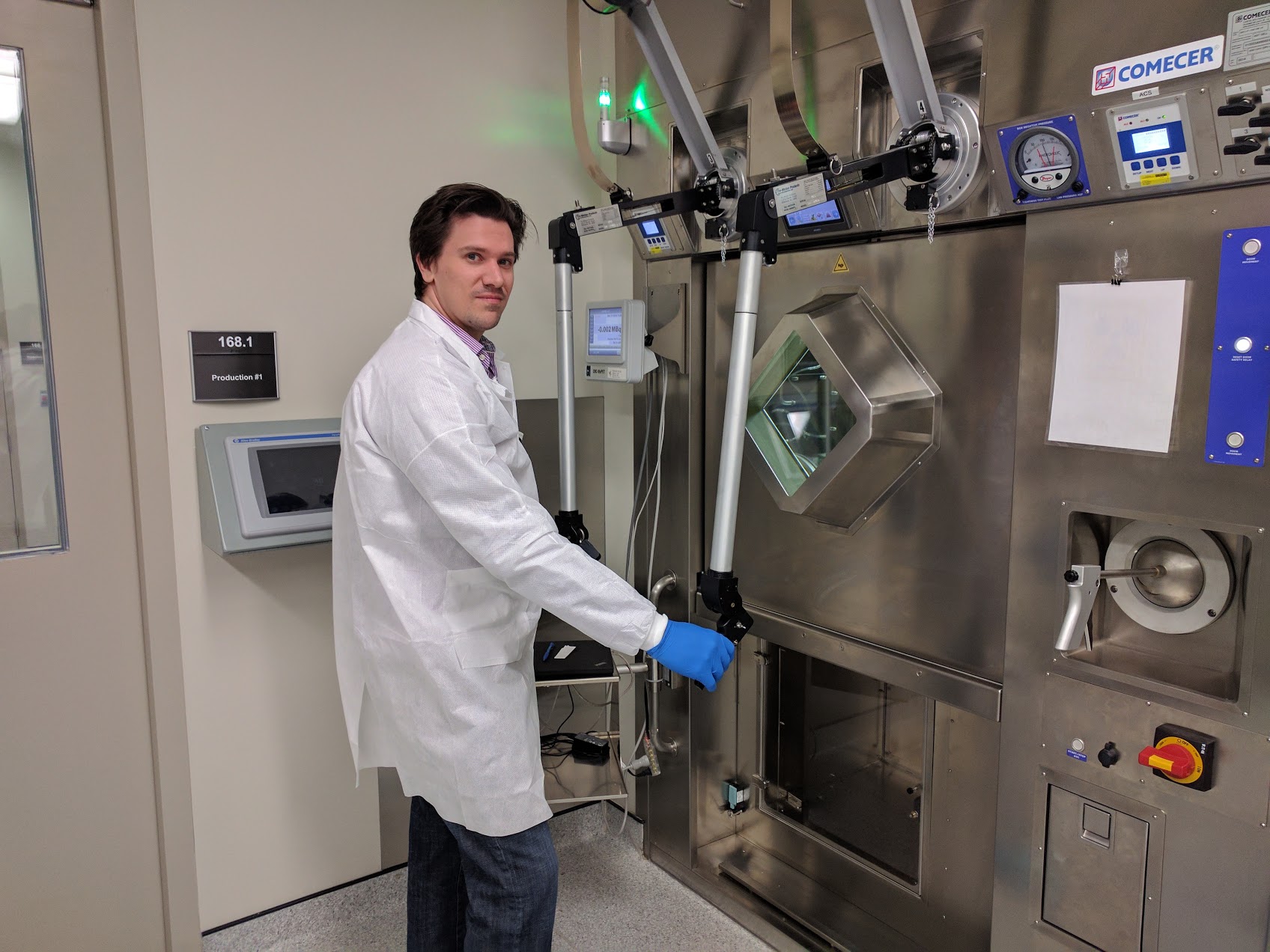 Chemistry professor receives recognition from SHRF
Dr. Eric Price (PhD) one of 10 USask researchers honoured for providing innovative solutions to health challenges
By Shannon Boklaschuk
Dr. Eric Price (PhD) believes scientific research can play an integral role in reducing human suffering and extending life expectancy.
"Health research is important to most people because it continues to improve the standard of care for human diseases and continues to improve life expectancy and minimize suffering," said Price, whose lab is focused on the chemistry side of molecular imaging and radiopharmaceutical agents, the latter being radioactive drugs that can be used to detect or even treat cancers.
"Radiopharmaceuticals are currently the only way to apply the principles of personalized medicine in the clinic, and personalized medicine has overwhelmingly been agreed upon to be the future of medicine," he said.
"Briefly, this means giving individuals treatment that is geared for their specific biology and disease sub-type. For example, what sub-type of breast cancer? Triple negative breast cancer? Even within triple negative breast cancer, there can be many differences. Being able to diagnose the exact properties of an individual's disease in a non-invasive way requires these nuclear imaging techniques, and my research is trying to make these techniques better. The alternative is to give everyone who has the same general type of disease the same type of treatment, which results in many people not responding to the treatment."
Earlier this month, Price was one of 10 University of Saskatchewan (USask) researchers honoured by the Saskatchewan Health Research Foundation (SHRF) for providing innovative solutions to the health challenges facing the province. Price was the recipient of a SHRF Excellence Award in the Top Establishment Grant: Biomedical category, meaning he ranked at the top of his category in a funding competition.
Price, an assistant professor in the College of Arts and Science's Department of Chemistry, said it was "very rewarding" to have his ideas and his grant writing abilities formally acknowledged.
"It's very common in science that your grant proposals get harshly reviewed and critiqued, and very rarely do you earn the honour of top-ranked proposal," Price said, noting the proposal he submitted in the same competition the previous year was not well ranked and was not funded.
"So it was very meaningful to me that I was able to take the comments and critiques from last year and use that to help re-write and change the proposal for this year, which resulted in this top-ranked proposal. More importantly, the proposal was made much stronger and my ideas were more refined by incorporating feedback," he added.
Price and his team are researching ways to advance the development of novel radioactive drugs for use in positron emission tomography imaging to clinically detect or treat cancers. These improved drugs aim to reduce the radiation dosage absorbed by healthy organs and maximize the uptake and retention of the drugs in tumours that are difficult to image or treat.
Before coming to USask in 2016, Price did a post-doctoral fellowship at Memorial Sloan Kettering Cancer Centre in New York City, where he worked with many different radionuclides for treating and imaging cancer. He moved to Saskatoon to start his research lab in the USask chemistry department and at the Saskatchewan Centre for Cyclotron Sciences (SCCS), which is owned by USask and operated and managed by the Sylvia Fedoruk Canadian Centre for Nuclear Innovation.
"I have been working in the area of radiochemistry and radiopharmaceuticals since my undergraduate degree, including a PhD and postdoctoral fellowship," Price said.
"This is the area that my training and expertise is in, and in science that is generally the area that you focus your independent research career on. My research is very multidisciplinary, which also requires learning many new things outside of radiochemistry and chemistry—but good collaborators help with that a lot. In a good collaboration you have two research groups with complementary, but different, areas of skill and expertise."
Earlier this year, Price was awarded a $120,000 Establishment Grant from SHRF to support his research as he looks into developing novel radiopharmaceuticals that are more effective and have fewer negative side effects. Price said scientific research, in general, is an important activity that plays a significant role in society's progress.
"With the extreme complexity of modern scientific research it can be difficult to explain the details and sometimes even the potential value to the general public, but everything from iPhones to blenders to cars to roads are all the culmination of centuries of scientific research," he said.
"Although extremely important, science is extremely expensive—and, like most things, it's getting more expensive by the year. Without the understanding and enthusiasm of the general public to contribute their tax dollars to organizations such as SHRF, who then fund research proposals from people like me, the scientific engine of the world would seize up and stop. . . . I'm tremendously grateful that scientific organizations such as SHRF exist to fund local scientists such as myself, and that the provincial government, federal government and, most importantly, the taxpayers, are supportive of this."
---
Related Articles
Dr. Kathleen Booth (PhD) invented some of the technologies that make computers possible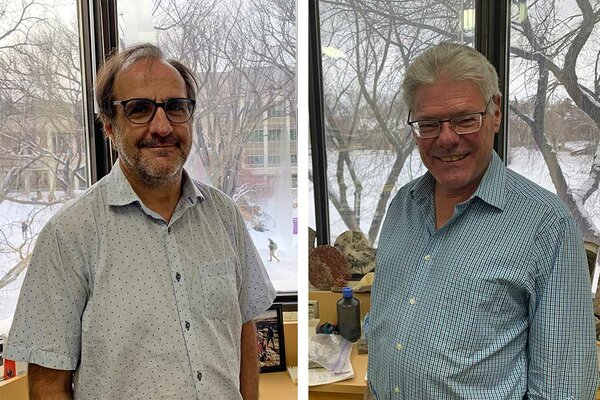 Geological Sciences professors Luis Buatois and Brian Pratt were recognized for their work on an international and national scale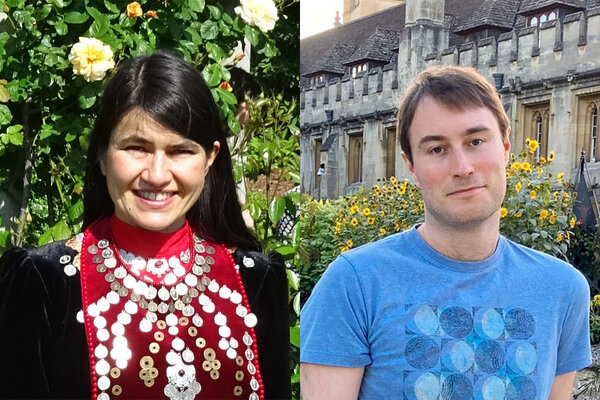 Researchers will study how Indigenous communities adapt to disaster and why Earth's animals first moved from ocean to land