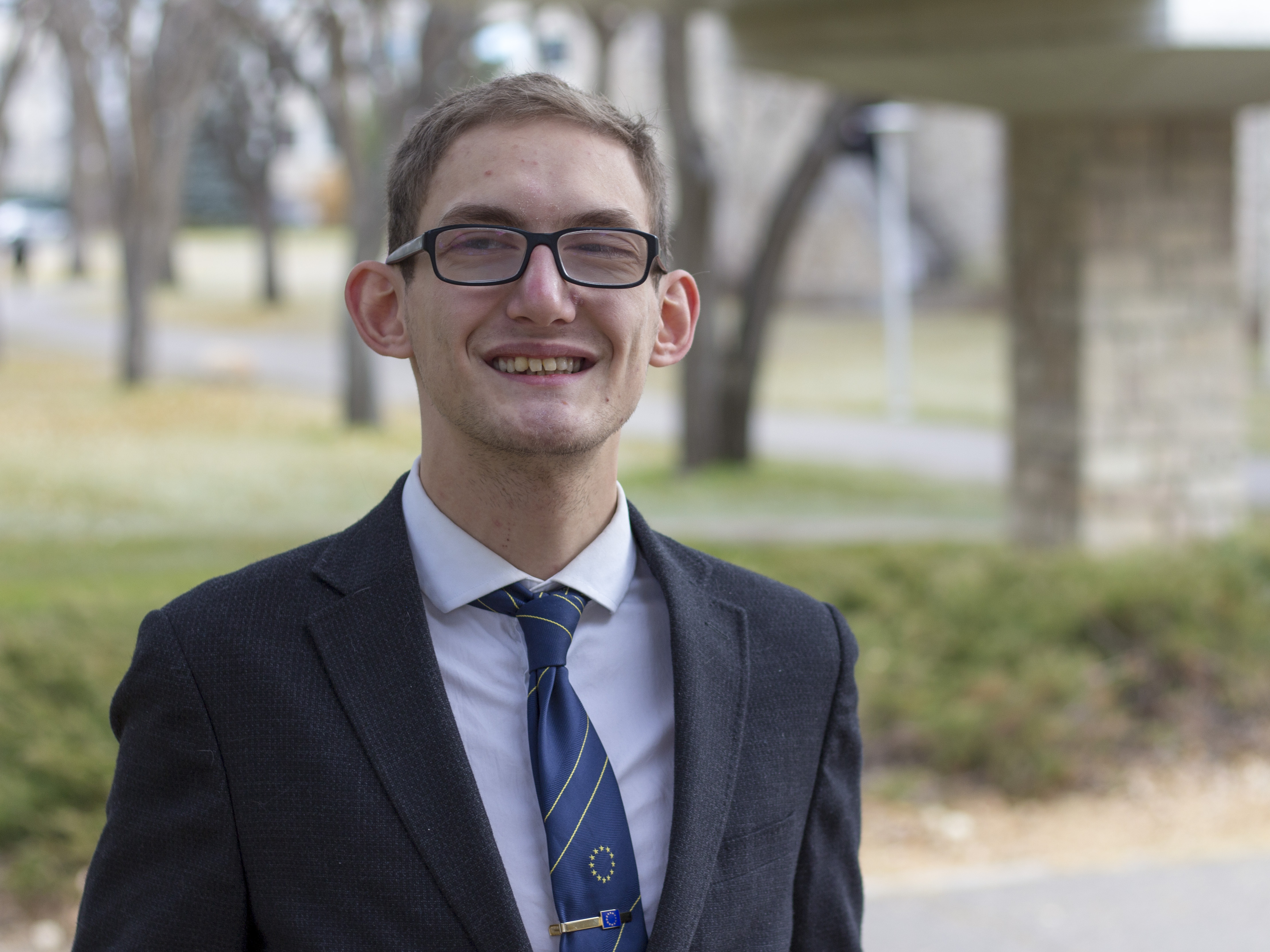 Certificate in Global Studies sees growth in student engagement, number of graduates
Program contributes to the internationalization of the learning environment and the learning experiences of undergraduate students at the U of S
By Shannon Boklaschuk
The College of Arts and Science's Certificate in Global Studies is seeing impressive growth, both in terms of student engagement and in the number of program graduates.
The aim of the certificate program, which was launched a few years ago, is to contribute to the internationalization of the learning environment and the learning experiences of undergraduate students at the University of Saskatchewan.
By participating in the program, students from various academic backgrounds can come together with a common focus that includes a commitment to understanding the global village, gaining international experience and becoming more active and aware global citizens.
Logan Huard, a graduate student in the College of Arts and Science, received the global studies certificate during the university's fall 2018 Convocation in addition to his Bachelor of Arts degree (honours) in political studies. He said the certificate complemented his studies, noting it aids students in strengthening cultural competency.
"The cultural competency is a very important skill, regardless if you do something abroad or if you do something domestic—especially in the world we live in, where there's so much diversity," he said.
"Being able to interact appropriately and efficiently with your colleagues, regardless of their backgrounds, I think is a really important skill—and I think it's a skill that's increasingly looked for within business."
Huard was one of nine students to receive the global studies certificate at fall Convocation. That's the same number of graduates as in all of 2017-2018 and more graduates than in the three previous years combined.
The certificate can be earned on its own, concurrently with a U of S degree or after receiving a degree at the U of S or another institution.
The global studies certificate program encourages students to participate in study abroad experiences, provides opportunities to engage in international experiential learning and supports what is learned abroad when the students return to Canada and to the U of S. It also encourages students to learn actively, think broadly, act ethically and engage respectfully.
Huard, who is originally from Medstead, Sask., appreciated the opportunity to study abroad, travelling to Belgium for a two-week course in the summer of 2018 and to Iceland for another course. He also volunteered with the International Student and Study Abroad Centre (ISSAC) at the U of S.
"It was a really rewarding experience for me helping the students on their first days on campus—especially making friends and colleagues from across the world," Huard said.
Martin Gaal, a lecturer in the political studies department who works with the global studies certificate program, said students from throughout the university have pursued the program in the College of Arts and Science. He is now looking at where graduates of the program are living and working.
"A theme that's come out from the feedback is that it kind of contextualized where we are in Canada—both from the respect of being in Saskatoon, being in Saskatchewan, being in Canada and then being in the world—and how all of it is increasingly interdependent," he said.
"So, if you're a farmer, then your pulses being sold in China is a big thing. If you are again a farmer, then TPP (the Trans-Pacific Partnership) or USMCA (United States-Mexico-Canada Agreement) is going to have a deep impact upon the economy of Saskatchewan. And the same thing goes for potash, the same thing goes for uranium mining—you name it."
Gaal said students from various academic disciplines—from science and engineering, to the fine arts, humanities, social sciences and business—have participated in the program. Studying alongside people from different countries and cultural backgrounds enhances the students' learning.
"Instead of just political science students studying international politics, it's people from Ghana or Egypt or Nigeria bringing in their own world experience to the classroom," he said. "And then it's our students who've had some form of experiential learning—bringing that into the capstone and discussing not just the academic, but the practical."
Gaal recalls a recent global studies certificate student who grew up in Nigeria for the first 10 years of her life before moving to South Africa and then to Canada. As part of the program, the student compared the rights and obligations of people living in the three places, and discussed that what it means to be poor in each context, he said.
"Although she had this very positive view of Canada at first, getting experience through Indigenous studies courses and looking up north also made her a little critical of the narrative of Canada as the place of hope and goodness and that kind of thing. And so we get everybody in these conversations," he said.
In addition to the certificate, the college's Department of Political Studies organizes monthly Global Café events on campus, providing opportunities for people to discuss international issues over coffee and snacks. Interest is also rising in the Global Café gatherings, with 63 people attending the September 2018 event in comparison to 20 participants last fall.
---
Related Articles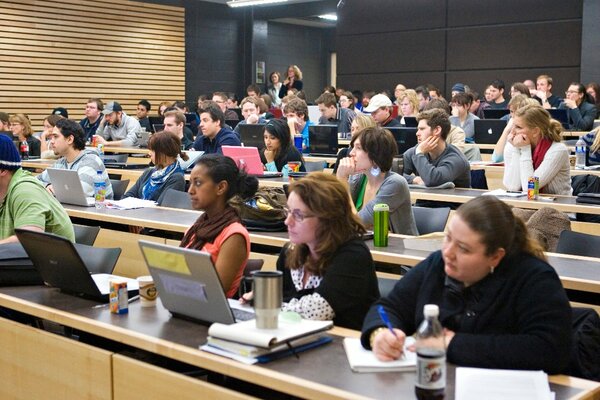 Dr. Loleen Berdahl (PhD), Dr. Simonne Horwitz (D. Phil), and Dr. Cheryl Troupe (PhD) are inaugural recipients of the new award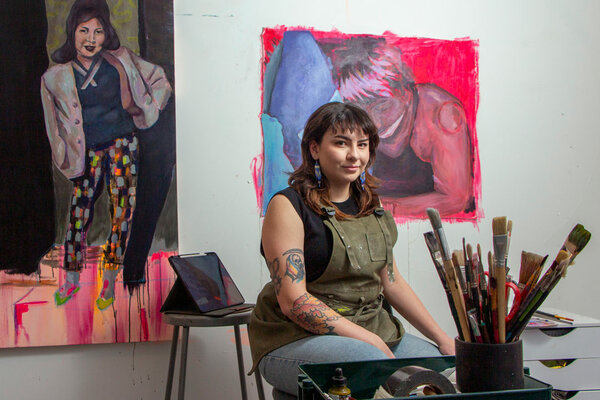 MFA student won a 2023 Outstanding Student Achievement in Contemporary Sculpture Award from the International Sculpture Center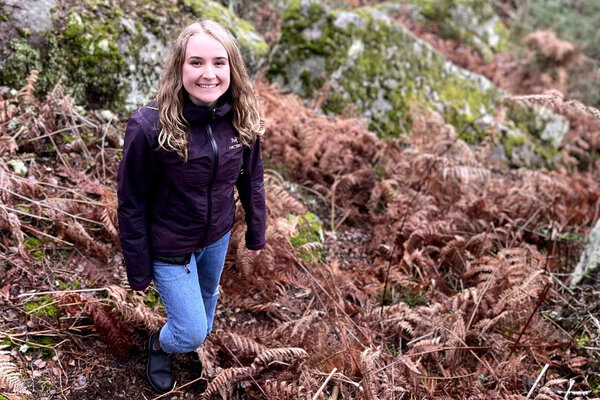 USask biology student Rachel Andres is making plans to continue her love of plant science research at the University of Oxford