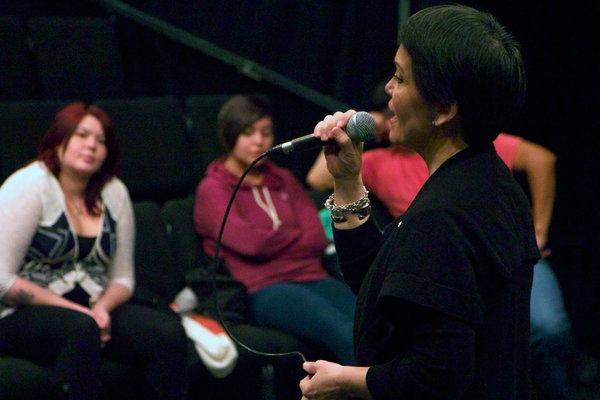 Susan Aglukark is a 2016 Aboriginal Fellow in Creativity at the College of Arts & Science
Susan Aglukark, ICCC Aboriginal Fellow in Creativity, presents:
"Nomad"
FARLS (Fine Arts Research Lecture Series) in Music
Wednesday, Mar. 9, 2016
7:30 pm
Convocation Hall, Peter MacKinnon Building, U of S
Free and open to the public
Nomad provides a glimpse into the resilience of the Canadian Inuit people who for 1,000 years have maintained a quiet dignity despite near annihilation attributable to disease and other factors. Song and multimedia capture significant moments in Inuit history and in Aglukark's own career.
For more information, contact Gregory Marion: gregory.marion@usask.ca