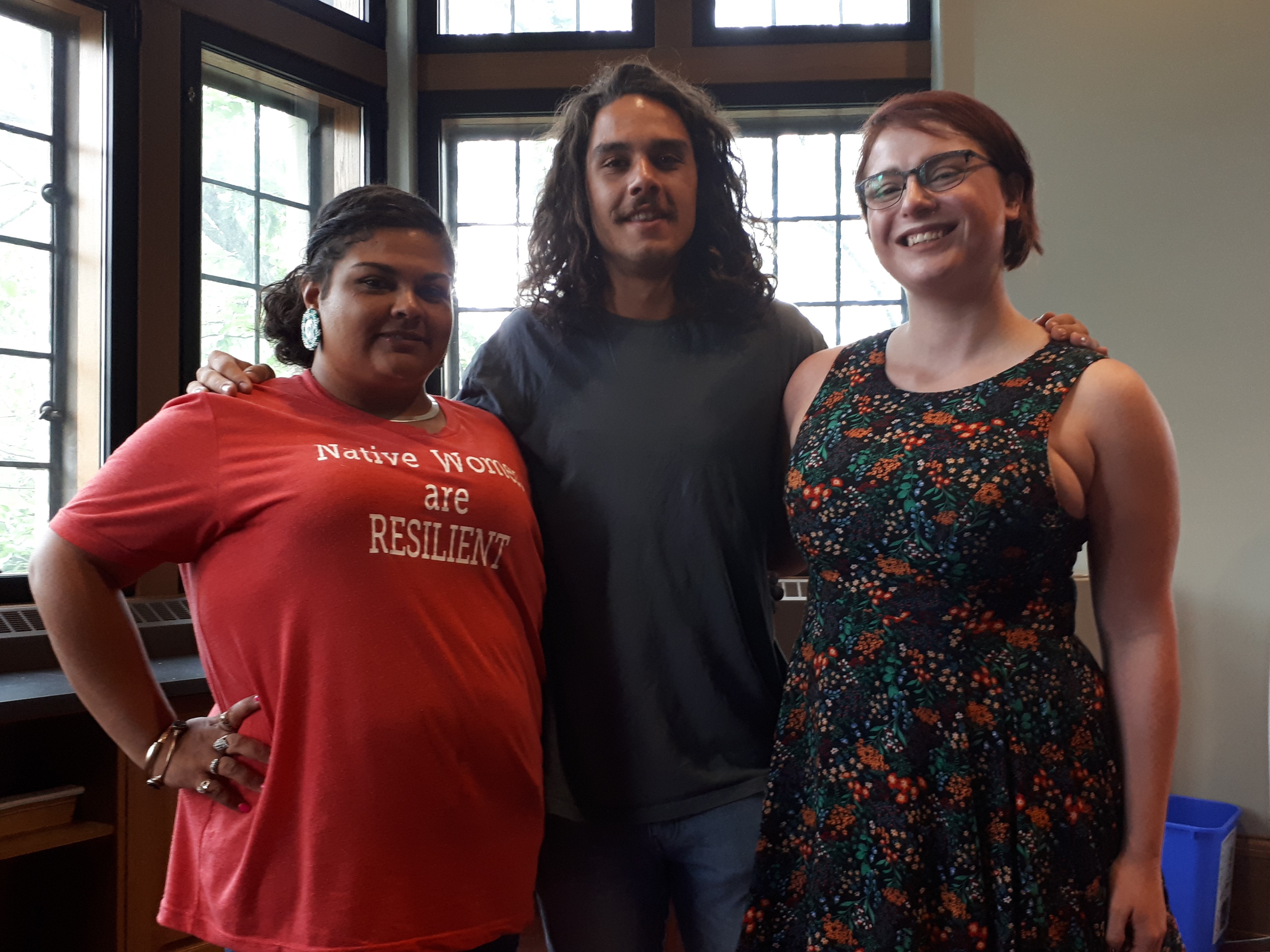 New Indigenous studies course brings together students from Canada, U.S. and Australia
Visits to Poundmaker Cree Nation and Gabriel's Crossing were part of the Remembering Resistance class
By Shannon Boklaschuk
University of Saskatchewan professors and students from the Department of Indigenous Studies enjoyed a farewell feast with their counterparts from the U.S. and Australia on July 11, as the inaugural Remembering Resistance field school came to a close.
The INDG 498.3 course—Remembering Resistance: Memory, History and Indigenous Resurgence—included two students from the U of S, six from Swinburne University of Technology in Australia and five from the University of North Carolina at Pembroke.
The course was taught in Saskatchewan by professor Winona Wheeler, from the College of Arts and Science's Department of Indigenous Studies, with the involvement of department head and professor Robert Alexander Innes and visiting international faculty. As part of the class, students learned about Indigenous people in Saskatchewan and had the opportunity to visit Poundmaker Cree Nation and Gabriel's Crossing.
"Indigenous studies has always promoted community engagement, experiential learning and international and local relationship building—and so this course is the most recent manifestation of our striving to reach those goals that we set for ourselves," said Wheeler.
The course focused on remembering resistance and looked at Indigenous historical consciousness and the impact of colonization on memory, said Wheeler. She noted the theme of resistance was important to the students.
"Young Aboriginal students today want to know what their ancestors had done on their behalf," said Wheeler. "Young Aboriginal students today really want to understand how their ancestors addressed the onslaught of colonialism and the sacrifices they made on behalf of the generations that exist now—because it's motivational; it's inspirational. And all of the students that came to the program, whether they were Aboriginal or not, were inspired."
Wheeler said the other part of the course was about resilience and "survivance"—a term used by Anishinaabe writer Gerald Vizenor that is different from survival.
"You do more than survive; survival's just basic," said Wheeler. "You do more than survive; you take the tools and the weapons that have been used against you and you transform them into something that you can empower yourself with—and that's what the educational process is doing for us, right? For many of us, we use education to empower ourselves and arm ourselves with tools and skills that we can then turn around and use to help transform and help support our communities."
Nicholette Locklear, a student from the University of North Carolina at Pembroke, said she enjoyed the beautiful skies, the wide horizons and the greenery that Saskatoon and Saskatchewan have to offer. Even though the students enrolled in the class were from three different countries, she observed that they had some similar experiences as Indigenous people and that their ancestors faced similar struggles.
"What stood out for me was actually standing on treaty territory that the Indigenous people fought for, and also standing in Treaty 6 territory where their actual chief is buried on their homeland—which didn't happen much," she said.
Locklear said she would encourage other students to take the course in the future, as it provides a "broader scope of perspective."
"It creates a different lens," she said.
Conor Bowden, a student from Swinburne University of Technology who lives in Melbourne, Australia, also valued the experience, particularly meeting and hearing from renowned Métis author Maria Campbell.
"She preaches through peace," he said.
Bowden said the course provided, for him, a "metaphorical bridge" from Australia to Canada, and he realized "we are one in the same in our struggles and what's happened to us and the assimilation practices."
Caitlin Schitka, a student in the College of Arts and Science who is majoring in psychology with a minor in Indigenous studies, helped to welcome the international students to Saskatchewan. She said it was "amazing to see how open and how enthusiastic they were to come into our context and learn."
"The amount of questions that I got asked about the area and things that we do here—it was nice to see that they were interested and they weren't just here for a vacation," she said.
Schitka grew up near Batoche and was already quite familiar with Métis history before beginning the course. However, she experienced something new when the class visited Poundmaker Cree Nation, which is located near Cut Knife, Sask., in Treaty 6 territory.
"It was incredible to get to go and experience a culture that was in my own backyard that I had no knowledge of," said Schitka.
"When we were at Poundmaker we went and we got see where Poundmaker was buried, and we had a little session of prayer. And it was interesting because all of us come from different walks of life and different contexts, but at that moment we all understood and we all could relate to each other on the same level—and, honestly, I think that's one of the moments that brought us all together," she added.
Mary Ann Jacobs, chair of the Department of American Indian Studies at the University of North Carolina at Pembroke, described the inaugural class as "excellent." The course brought history to life for the students, with Jacobs noting they learned about the oral traditions of the Cree people, saw sacred sites, learned about Métis stories and had the opportunity to camp on Maria Campbell's land.
"So being on the land, being out in community and hearing how that history is woven into the culture, I think is very powerful for our students to experience," she added.
Andrew Peters, senior lecturer in Indigenous Studies at Swinburne University of Technology in Australia, said the course offered "an unbelievable experience and opportunity for the students." The course will be offered again next year in Australia—in June or July 2019—in a more urban context, he said. Wheeler said the goal is to send five to 10 U of S students to Australia next year. During the following year, 2020, the course will be hosted by the University of North Carolina at Pembroke.
Innes said his sense is that the first course was a "tremendous success." The students seemed to enjoy their time in Saskatchewan as well as "the chance to be with so many Elders and community people, and being on the land," he said.
"A class like this gives students of Indigenous studies the opportunity for very different places to come together in a land-based, hands-on learning environment to learn about the specific colonial history of Indigenous people and their lands—and then compare and contrast it with the specific colonial history in their own countries," he said.
"Also, by hearing firsthand from Elders, knowledge keepers and community members, (it) brings into focus for students how Indigenous people have resisted and continue to resist the multiple ways they have been oppressed."
---
Related Articles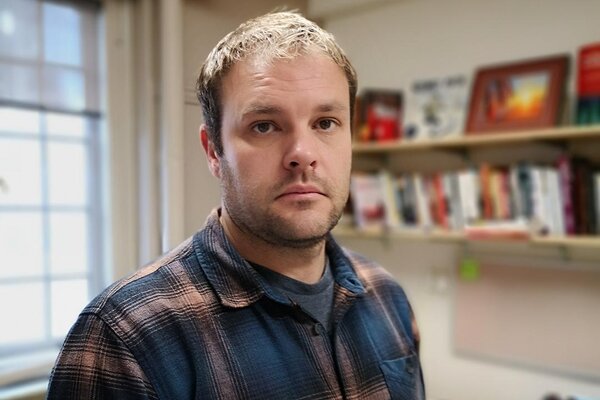 Canada Research Chair Dr. Robert Henry (PhD) will receive $120,000 annually for the next years for his project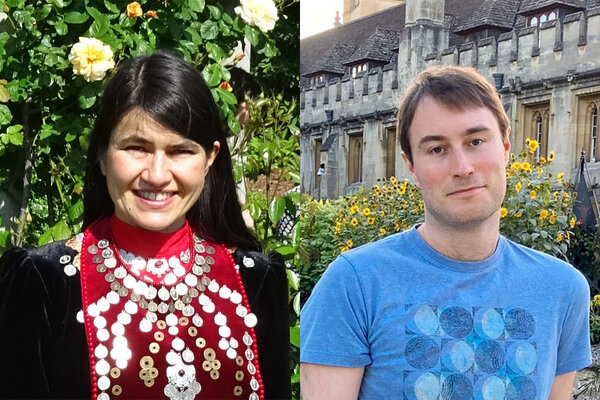 Researchers will study how Indigenous communities adapt to disaster and why Earth's animals first moved from ocean to land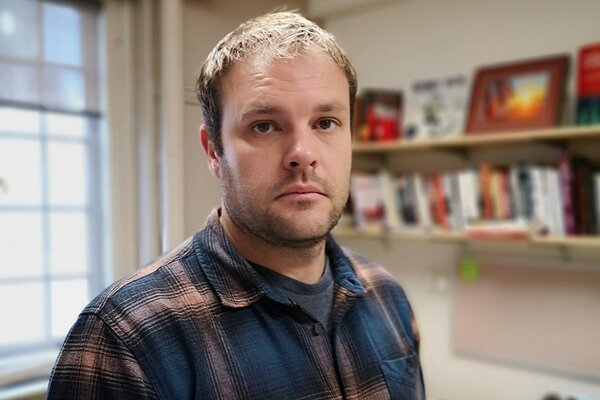 Indigenous Studies researcher Robert (Bobby) Henry, whose work is internationally recognized, has been awarded a Canada Research Chair