Alumni of Influence recipient to be recognized with Saskatchewan Order of Merit
Posted on 2018-04-13 in Alumni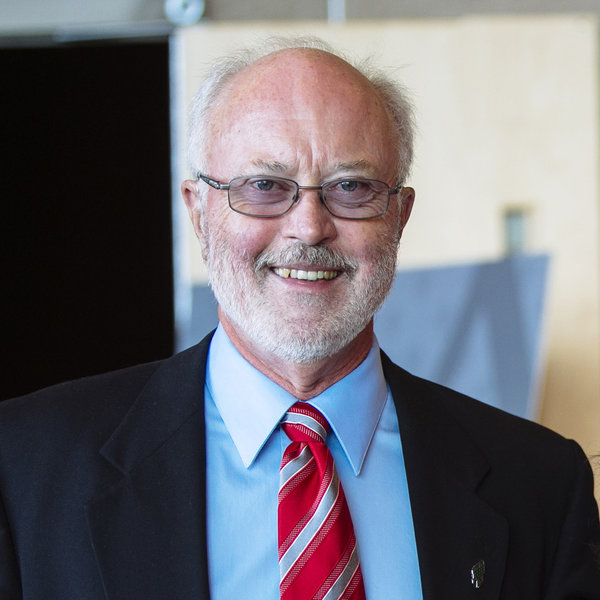 Robert Calder is an internationally recognized writer and researcher.
Internationally recognized writer and researcher Robert Calder (BA'63, MA'65) is one of six Saskatchewan citizens selected to be invested with the Saskatchewan Order of Merit, the province's highest honour, during a ceremony in May.

"Saskatchewan's motto is 'from many peoples, strength,' and these six exceptional individuals exemplify the strength our province derives from its citizens," said Lieutenant Governor W. Thomas Molloy. "Whether it's been through their leadership, the arts, activism or philanthropy, these men and women have enhanced their communities and Saskatchewan as a whole. I offer my sincere congratulations to each of them and thank them for their contributions to our province."
Calder was a long-serving faculty member in the University of Saskatchewan's College of Arts & Science, where he also served as head of the Department of English, associate dean of Fine Arts and Humanities and acting head of the Department of Music. He is also one of the college's first 100 Alumni of Influence.
Calder's prolific writing has covered a wide range of topics, including his biography, Willie: The Life of W. Somerset Maugham, which won the Governor General's Award for Literature. While Calder is known as a biographer and an expert on 20th century British literature, he has also written about Spain's initial contact with North America, as well as local sports history, including co‐authoring a book about his favourite team, Rider Pride: The Story of Canada's Best Loved Football Team.
In addition to his own writing efforts, he is involved in several organizations that promote and mentor Saskatchewan writers, including the Saskatchewan Writers' Guild and the Sage Hill Writing Experience. Calder is also one of the founding members of The Word on the Street Saskatoon Literary Festival, a non‐profit organization that holds an annual festival to celebrate Canadian reading and writing. As well, his passion for local sports led him to a seat on the Saskatchewan Sports Hall of Fame's sport history committee.

Along with Calder, the other 2018 Saskatchewan Order of Merit recipients are:
· National Chief Perry Bellegarde, Assembly of First Nations, Little Black Bear First Nation;
· Gail Bowen, author, Regina;
· Maurice Delage, president of Delage Farms Ltd., Indian Head;
· Thelma Pepper, photographic artist, Saskatoon; and
· Neil Richards, LGBT archivist and activist, Saskatoon (posthumous).
This year's investees into the Saskatchewan Order of Merit will join the 229 individuals who have previously been invested.
The Saskatchewan Order of Merit was established in 1985 to recognize excellence and achievements from outstanding citizens. It is recognized in the national sequence of orders by the federal government.


Read "A way with words" article.