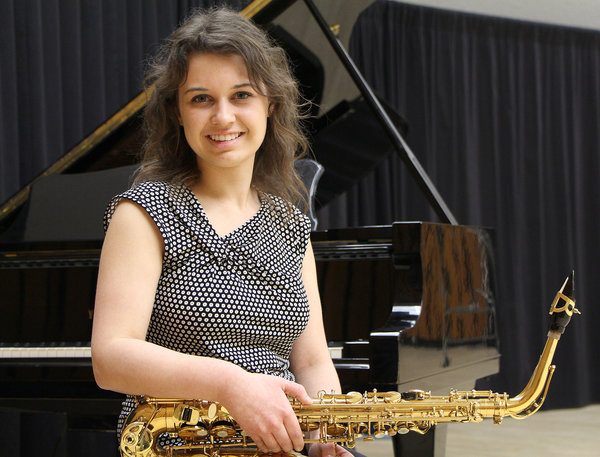 Megan Bauman
Fourth-year music student Megan Bauman (saxophone) was recently named as one of the winners in the 2015 International Woodwinds and Brass Competition organized by American Protégé. As a result, Bauman will be performing at a concert in New York's Carnegie Hall on May 1, 2016.
Bauman, who is a student of Prof. Glen Gillis, entered the American Protégé competition in November. She was informed in early December that she had been chosen as a second place winner in the college students/professionals category. This made Bauman not only the youngest person to receive an award in her category, but also the only Canadian musician to be chosen for any of the 2015 American Protégé awards.
The full list of winners can be viewed on the American Protégé website. Bauman's performance at Carnegie Hall (in the Weill Recital Hall) on May 1, 2016 will serve as a further competition to decide who receives the special distinction/judge's choice trophy.