Exhibition: Brenda Francis Pelkey: a retrospective
Posted in Arts & Culture, Alumni
Jan 26, 2018 to Apr 20, 2018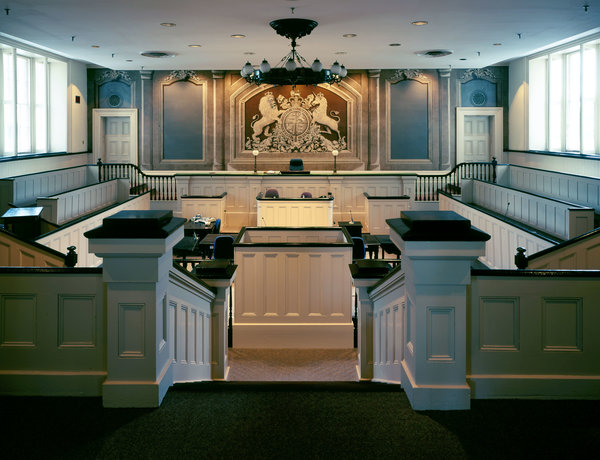 Brenda Francis Pelkey: Court, Cobourg, 2005, printed large format 2016 Inkjet on bonded aluminum
Brenda Francis Pelkey: A Retrospective
Curated by Catherine M. Mastin
Organized and circulated by the Art Gallery of Windsor
When: Jan. 26–Apr. 20
Opening Reception: Friday, Jan. 26 at 7:30 pm
Where: College Art Galleries 1 & 2
Peter MacKinnon Building, 107 Administration Pl.
Info: (306) 966-4572 or art.usask.ca
This retrospective exhibition features the work of Brenda Francis Pelkey (MFA'94), known for her contributions to contemporary photography since the 1980s. A career-first, the retrospective considers Francis Pelkey's practice over nearly four decades, commencing with her early black-and-white industrial subjects and continuing to her present work in Windsor, ON.
"Very generally," she explained in 2001, "my photographic practice has centred on subjective experience and the problematics of meaning and place."
Brenda Francis Pelkey began making art in North Bay, ON and came to the University of Saskatchewan, Saskatoon, where she earned an MFA in 1994 and taught in the Department of Art & Art History. She served as director of the School of Visual Arts at the University of Windsor (2003–12). Being the daughter of a father with a military career meant that she and her family moved many times during her youth. Equally, the evolution of her professional life has required successive relocations. The works in this exhibition are informed by these biographical experiences, as well as by ideas of social geography and psychology. For Francis Pelkey, these are the experiences of public and private spaces which are not mapped in the traditional sense, but rather have the power to create personal meaning. Her works invite viewers to imagine outcomes of events past, present and future, which may have happened, may be happening and could happen in those spaces, and from feminist viewpoints.
From the particularized suburban front and backyards adorned to eerie dark roads at night, expansive coastal ocean panoramas, empty hospital beds, strip-dance clubs, empty bars, courtrooms and pool scenes, Francis Pelkey exposes the still-gendered and changing contours of contemporary life. Narrative tension and uncertainty are at the centre of her work, and Francis Pelkey explores them through feminism, memory, place and autobiography. The historical perception of the photograph as document—testimony to fact—is challenged to deploy the medium as one of rich social and psychological impact. Here, viewers have occasion to appreciate Brenda Francis Pelkey's legacy within and beyond the medium of her focus and within and beyond contemporary art.