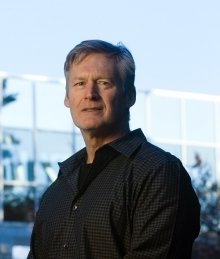 Professor Jim Hendry
M. James (Jim) Hendry, a professor in the Department of Geological Sciences, received the alumni of honour award from the Faculty of Science, University of Waterloo at a ceremony held on Sept. 29, 2017. The award recognizes the recipient's outstanding vision, professional dedication and commitment to excellence in science.
Hendry's research focuses on impact of mining on the environment, specifically to define, characterize and assess mitigation measures relating to contamination of surface and ground waters by metal and metalloid at mine sites. He has earned many awards and professional recognition for his research, including the Henry Darcy Distinguished Lecturer, John Hem Excellence Award in Science and Engineering, an NSERC Synergy Award, which is Canada's highest award for research collaboration between industry and academic partners and a DSc from the University of Saskatchewan. He was elected a Fellow of the Geological Association Canada and a Fellow of the Geological Society of America.