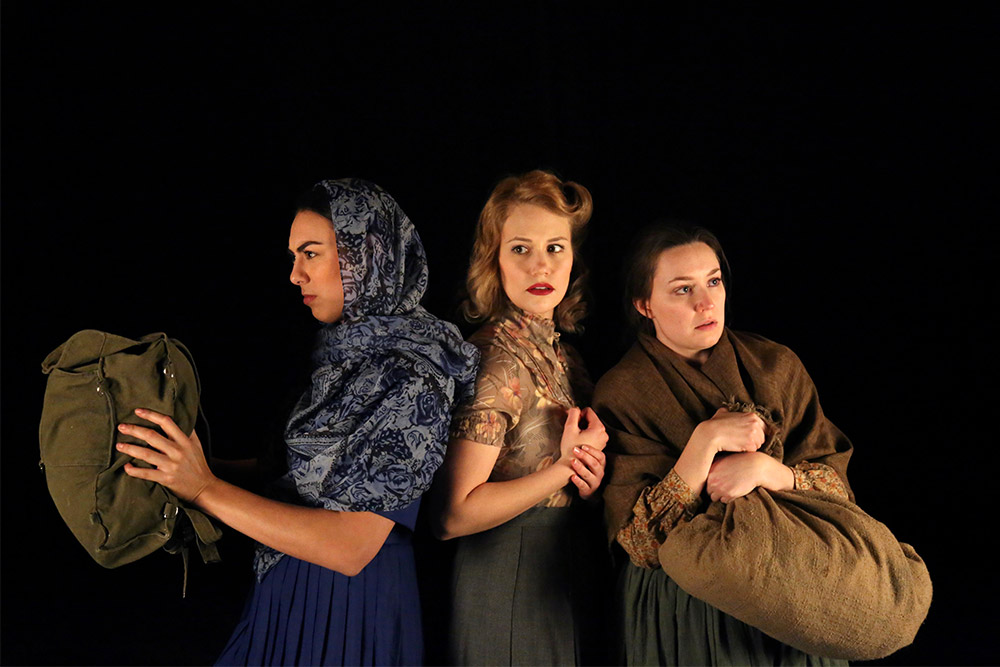 Saskatoon play chosen for Singapore festival
Displaced, a hit play from Department of Drama faculty and alumni, will make its overseas debut in 2018
By Chris Putnam
An acclaimed stage play developed by Department of Drama faculty and alumni will represent Canada at an international fringe festival in Singapore this January.
Displaced, a story of three female refugees fleeing to Canada at different points in history, was co-written by Associate Professor Natasha Martina (with Sue Mythen). After several successful performances in Canada, the play caught the attention of the M1 Singapore Fringe Festival, which selected it to be presented at its Jan. 17–28 festival in 2018 as one of four highlighted shows from around the world.
Displaced debuted in 2015 at the Montreal and Saskatoon fringe festivals, earning nominations for best English production and best English text in Montreal. The showhas since drawn crowds around Saskatchewan as part of the 2017 Live Five Independent Theatre season and received four prizes at the recent Saskatoon and Area Theatre Awards.
"The response was overwhelming," says Martina, who also produced and directed the play. "I think people really wanted to support this piece because it has a message of equality and acceptance and the need to be inclusive."
The global developments that have made this message so resonant in recent years—including ongoing refugee crises, Brexit and the election of Donald Trump—didn't factor into the creation of the play, Martina says. She began researching and writing Displaced in 2011 with a simpler goal: telling a story that would have personal meaning to her as a child of immigrants.
"I just knew that immigration and starting a new life was a very large aspect of my growing up: seeing my parents start from nothing to create their own business, to employ 125 people, and to share all the traditions I grew up with that were in two cultures."
The stars of Displaced include drama alumnae Jacqueline Block (BFA'14) and Anna Mazurik (BFAHon'16). Amberlin Hsu (BFAHon'16) is the stage manager and lighting designer. Assistant Professor of Drama Carla Orosz (BFA'04) designed the set and costumes.
Before heading to Singapore, the cast and crew will give a single performance of Displaced in Saskatoon on Jan. 20. Details and ticket information for that event can be viewed here.
Displaced is produced by Ground Cover Theatre. The Singapore trip is funded by the High Commission of Canada, Creative Saskatchewan and the College of Arts & Science.
---
Related Articles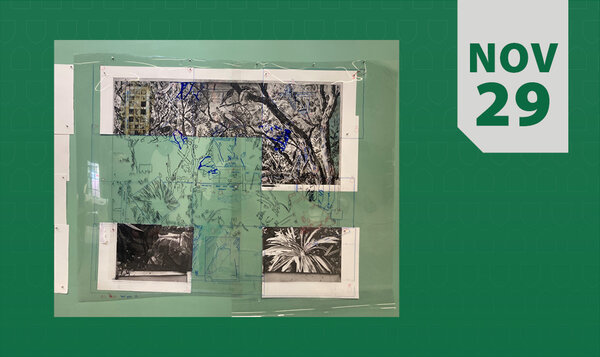 A talk by visiting artist Jillian Ross, master printer and founder of Jillian Ross Print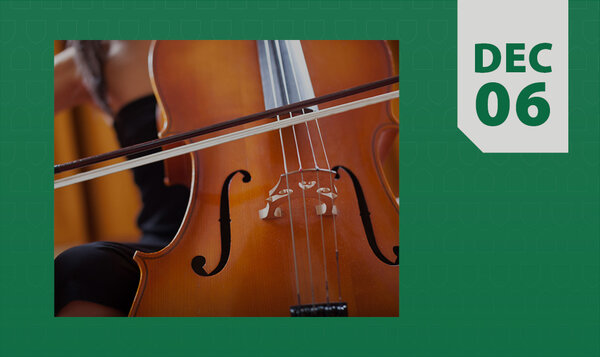 Enjoy beautiful chamber music works performed by students in the USask Chamber Ensemble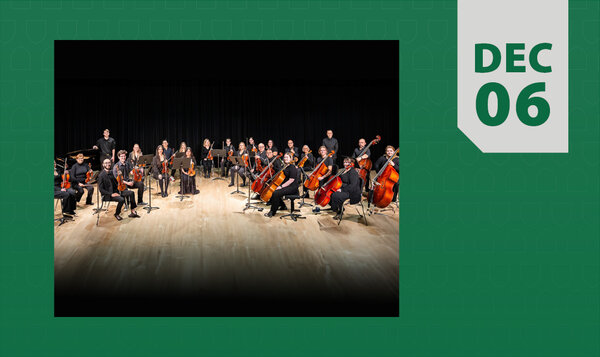 A concert of classic works