In memory of Marla Cole
Posted on 2017-09-25 in Alumni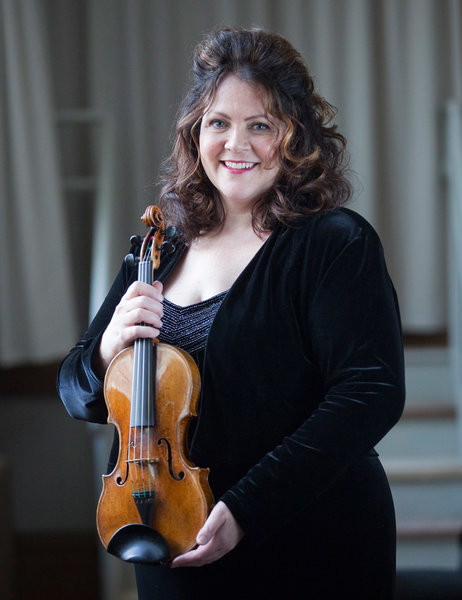 Marla Cole
On Sept. 25, the office of U of S President Peter Stoicheff released the following statement about the passing of Marla Cole (BMus'89), violinist and founding member of the Amati Quartet.
It is with great sadness that we are sharing the news of Marla Cole's passing on September 20 after a long battle with cancer. Marla had many connections to our university, most notably as an alumna and a founding member of the U of S Amati Quartet.
Marla, who was a violinist in the quartet, inspired audiences around the world with her musicianship and was a proud ambassador for the University of Saskatchewan wherever she played.
Marla received a Bachelor of Music in violin performance at the U of S, and went on to become a scholarship and award-winning student at the Royal College of Music in London, England, where she received both the ARCM performer's diploma and a Master of Music degree in violin performance.
Marla was an Artist-in-Residence for one year at the prestigious Banff Centre for the Arts, one of many stops in a career of highlights, that included: performing with the Saskatoon Symphony for 12 years, serving two years as principal violin II; performing as both concertmaster and principal violin II with the Saskatoon Opera; and adjudicating throughout the province for the Saskatchewan Music Festival Association.
As a member of the Amati Quartet, Marla performed for Queen Elizabeth II, and performed concerts in Holland, Rome and Cremona, Italy. Outside of her work with the Amati Quartet, Marla was highly sought after as a violinist by many major London orchestras and performed chamber music in Canada, the United States, the United Kingdom, France, Hungary, Italy, Holland and Austria in various ensembles.
Marla will be fondly remembered and greatly missed by her loving husband Geoff Cole, and their children Carmen and Miles. Marla leaves behind a lasting legacy on our campus community, as well as the broader Saskatoon and Saskatchewan communities that she so often stirred with her great artistic talents.