The Alumni of Influence Awards recognize individuals whose life accomplishments have had a tremendous impact locally, nationally and internationally. Each person represents the excellence and diversity upon which our college was established. These 11 honourees were recognized at the Dean's Gala & Award Ceremony on March 16, 2018.
Learn more about the Alumni of Influence at the College of Arts & Science alumni website.
---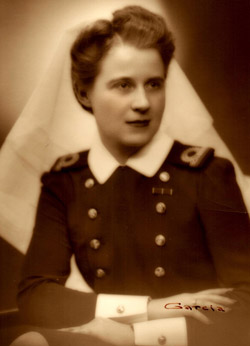 Margaret Brooke
BHSc'35, BA'65, PhD'71 (d. 2016)
"…her courage and self-sacrifice have inspired, and will continue to inspire, generations of Canadian naval personnel for years to come."
–Jason Kenney, former Minister of National Defence
During a terrifying night in 1942 spent clinging to a capsized lifeboat, Margaret Brooke remained calm. Her ferry, the SS Caribou, had been sunk off the coast of Newfoundland by a German submarine. Brooke was named a member of the Order of the British Empire for her courageous but unsuccessful efforts to save her fellow Royal Canadian Navy nursing sister. She went on to an accomplished career as a paleontologist. In 2015, on her 100th birthday, Brooke became the first woman to have a Canadian naval ship named after her.
---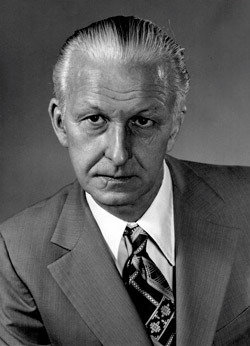 Alexander Douglas
BA'39, MA'40 (d. 1981)
"I am not exaggerating when I say that without Alex Douglas's constant help, his critical judgment and his experimental skill, I would not be standing here now."
–Gerhard Herzberg, on receiving the Nobel Prize in Chemistry
Trained in the lab of future Nobel Laureate Gerhard Herzberg, Alexander Douglas embarked on a research career that influenced every facet within the field of molecular spectroscopy—the study of light's interaction with molecules. Douglas rose to become principal research officer and director of the Division of Physics at the National Research Council, and later president of the Canadian Association of Physicists. He developed many new research techniques and made critical contributions to the study of matter through molecular spectra.
---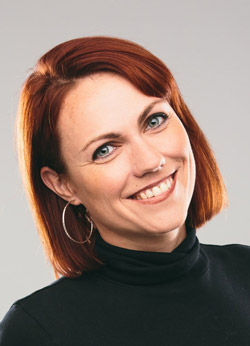 Katrina German
BA'00
"Gain as many digital skills as you can. No matter the industry, the careers of the future will favour people that have high-level problem-solving skills and comfort with technology."
During her 15 years in communications, Katrina German has worn many hats: tech startup CEO, digital strategist, writer, television producer/host and professional speaker. As the former CEO of a technology company, she helped high-profile international clients share their stories digitally and led her company to being named one of Canada's top 15 startups. As a speaker, volunteer and mentor, German is passionate about encouraging women and young people to pursue careers in technology and entrepreneurship.
---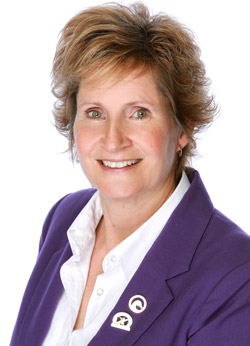 Karla Guyn
MSc'94, PhD'01
"To this day, nothing motivates me more than nature."
As a child, Karla Guyn would wander among the trees and hills near her grandparents' ranch in Alberta and dream of being a biologist. Today, as CEO for Ducks Unlimited Canada, she leads more than 350 staff across the country to deliver on-the-ground habitat conservation, scientific research, education and public policy efforts. Guyn also serves on several international conservation committees and has been the recipient of numerous awards for conservation and leadership.
---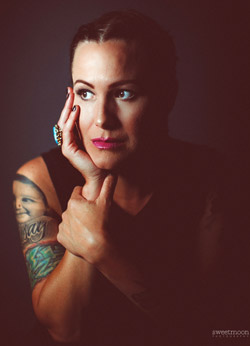 Lindsay Knight
Arts'10, MA'13
"Always be respectful of others around you. It's good to be critical and to question everything, yet be mindful of perspectives and experiences when doing so."
Through her music and words, award-winning hip hop artist Lindsay "Eekwol" Knight spreads a message of resistance and revolution while speaking on the importance of keeping Indigenous languages, lands and cultures alive for future generations. Knight has performed across North America and uses her profile as an artist to speak on issues of social justice, women's rights and reconciliation. A frequent mentor to youth, she offers young people motivation and inspiration to pursue their dreams of art and education.
---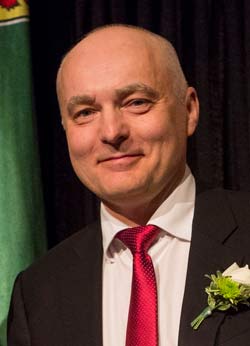 Gordon Kurtenbach
BSc'84
"Ultimately, [design] is about making a better world. It's not about making plastic bobbleheads—those are the things that we experiment with on our way to making a better world."
Gordon Kurtenbach is a pioneer in the field of human-computer interaction and one of Canada's leading industry-based computer science researchers. As the head of the industrial software lab Autodesk Research, he oversees a large range of research concerning how software is used to design, make and operate the built world. Kurtenbach has published numerous research papers and holds more than 50 patents. One of his earliest innovations, called marking menus, has been hugely influential on today's gestural computer interfaces.
---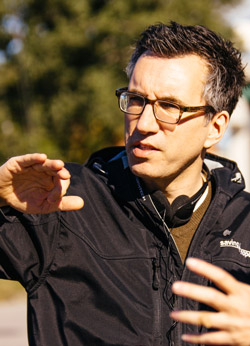 Gregory Nelson
BA'88
"It's the reading that matters. Read everything and all the time. And then read more. Always more."
After studying with Henry Woolf and Ronald Mavor at the storied Hangar building, Greg Nelson went on to a wide-ranging professional career writing for theatre, radio and television. His works include the stage play Spirit Wrestler, the groundbreaking CBC Radio series Afghanada and many critically acclaimed TV series, including Rookie Blue, Frontier and Orphan Black. Nelson is also the cofounder of the Ponheary Ly Foundation Canada, a charity devoted to educating impoverished Cambodian children.
---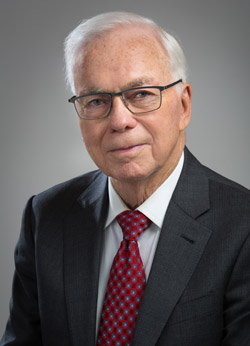 Edward Neufeld
BA'50, Arts'51
"…Learning how to learn by yourself is one of the greater benefits of being at the university. You will be faced with doing it throughout your career."
Edward Neufeld is an economist who has had a profound impact on each of Canada's academic, public and private sectors. His dynamic career has seen him teaching and researching at the University of Toronto, holding several top financial roles within the federal government and serving as chief economist and executive vice-president of economics at the Royal Bank of Canada. Neufeld, the author of many articles and four influential books, has been a trusted advisor for decades to local and foreign governments and organizations.
---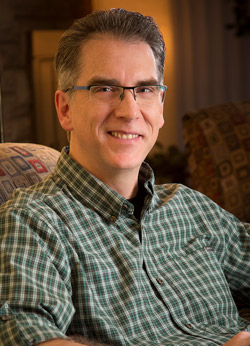 Arthur Slade
BA'89
"As a child, I spent a lot of time wandering around the prairies and in the hills, and there was a sense that it was such a wide-open space and there was kind of a feeling of potential. I could imagine anything happening there."
Arthur Slade is an acclaimed author of more than 20 novels for young readers, including Tribes, The Hunchback Assignments and Dust. Among his national and international accolades are the TD Canadian Children's Literature Award, France's Grand Prix de L'Imaginaire and the Governor General's Award for Children's Literature. Slade is also an active mentor to aspiring writers and an advocate for children's literacy, appearing regularly as a guest speaker or writer-in-residence at events and institutions across Canada.
---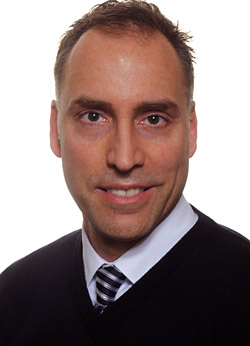 Sherman Wiebe
Sc'93, BSc'93
"Studies in basic sciences and mathematics can serve as a stepping stone to a career in a very different field. Investigate the subject matter earnestly and aim for an appreciation of its inherent value."
Neuroscientist Sherman Wiebe has made major contributions to the development of tools and software that have advanced our understanding of the brain and mind. As managing director of a company in Belgium, he works with a team of engineers and scientists in pushing the frontiers of modern neuroscience, human neuroprosthetics and brain-machine interfaces. Wiebe was instrumental in the development of new classes of tools—now used in research laboratories around the world—that revolutionized scientists' ability to record brain activity.
---
Alice Wong
BComm'84, MA'90
"…Your career can take many twists and turns. Your arts and science background provides a solid foundation to grow from."
As the senior vice-president and chief corporate officer for Cameco Corporation, Alice Wong has been integral to establishing Cameco as Canada's largest industrial employer of Indigenous people. She has also led diversity and inclusion initiatives at the company with a goal of creating a more welcoming environment for women in male-dominated industrial settings. Wong has achieved distinction in the nuclear industry, overseeing Cameco's regulatory and stakeholder relations. She serves on the boards of several Canadian energy organizations.