A shining career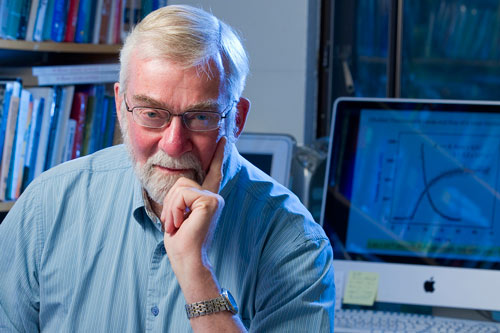 When Ron Steer (BA'63, PhD'68, DSc'95) began his academic career at the U of S, John Diefenbaker was prime minister and the world's first laser was being built. This spring, 56 years later, he retired as a professor and distinguished chair of chemistry.
The laser technology he saw appear during his years as an undergraduate helped Steer build a celebrated career researching interactions between materials and light. After returning to the U of S as a faculty member in 1969, he made notable advances in improving the efficiency of solar power cells and was a key figure in establishing the Saskatchewan Structural Sciences Centre. Off campus, he helped found the Saskatoon Chamber Singers and still loans his singing voice around the city.
In retirement, Steer plans to continue his research and teaching at the U of S as a professor emeritus. "It's my university," he says, "in a very personal, meaningful way."
---
College hosts Susan Aglukark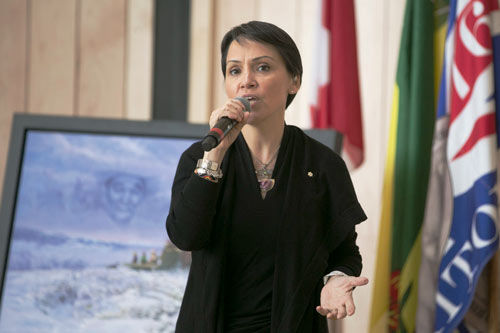 Juno Award-winning musician Susan Aglukark made an extended visit to the U of S this winter as the College of Arts & Science's Aboriginal fellow in creativity.
Named to the fellowship through the Interdisciplinary Centre for Culture and Creativity, Aglukark spent three months working with students and the campus community. From January to March, the Inuk singer-songwriter mentored Aboriginal students, performed at the opening of the Gordon Oakes Red Bear Student Centre, delivered a public fine arts lecture and taught a unique course titled In the Company of Music.
Drawn from her experiences in the music industry, Aglukark's class examined music as both an artistic outlet and a business.
"I see the class as being about the journey of finding your creative self through music, learning how to use art as a tool to keep you focused on goals and dreams," Aglukark said in an interview for the college website.
The Aboriginal fellowship in creativity program is designed to attract internationally renowned Aboriginal creative thinkers, practitioners and artists to the U of S.
Aglukark, known for hit singles such as "O Siem" and "Hina Na Ho (Celebration)," received the Governor General of Canada's prestigious Lifetime Artistic Achievement Award this April.
---