Sask Book Award winners
My First Métis Lobstick (Gabriel Dumont Institute Press, 2014), written and illustrated by alumna and Métis artist Leah Marie Dorion (BA'99, BEd'94), received the SaskEnergy Children's Literature Award at the 2016 Saskatchewan Book Awards. Lobstick poles were important cultural and geographical markers that merged Cree, Ojibway, and French-Canadian traditions and once dotted the landscape of the northern boreal forest.

Bedlam Cowslip: The John Clare Poems (Wolsak & Wynn, 2015) by Jeanette Lynes won the Saskatchewan Arts Board Poetry Award. "In these poems," writes the publisher, "the Romantic world of renowned poet John Clare (1793–1864)…is visited by a new, postmodern voice, and the conversation that ensues is both profound and dazzling." Lynes, a professor of English and coordinator of the MFA in writing program, is the author of six previous poetry collections and a novel, and co-editor of Where the Nights are Twice as Long: Canadian Poets' Love Letters.
Slade slays Hollywood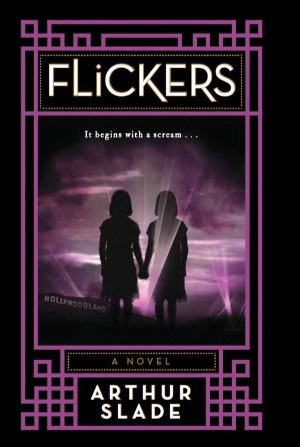 Early movie make-up, why dead people float on water and how to start a Model T Ford are only three of the things Arthur Slade (BA'89) researched for Flickers (HarperCollins Canada, 2016). Set in Hollywood of the 1920s as the silent film era is about to be swept aside by talkies, his newest novel is a chilling tale of suspense inspired by early classic horror films.
"The roaring 20s are such a creative and magical time, but they also have a seedy underbelly. I was drawn to exploring both the darkness and the light of that decade and how it connects to the silent film industry," says Slade.
The author of 18 novels for young adults, Slade is the recipient of the Governor General's Award for Youth Fiction and France's Grand Prix de l'Imaginaire. A feature film based on his steampunk adventure series The Hunchback Assignments is now in development.
The Afterlife of Birds (Freehand Books, 2015) by alumna and award-winning poet Elizabeth Philips (BA'85) received the City of Saskatoon and Public Library Saskatoon Book Award. The book, Philips' debut novel, features a cast of quirky characters whose interests range from obsessive running to rebuilding the skeletons of birds. It is also one of five novels shortlisted for the Amazon.ca First Novel Award. The winner will be announced this spring. Philips is a mentor in the college's MFA in writing program.
Prized poetry
Never Mind (Turnstone Press, 2016) is MFA in writing student Katherine Lawrence's third collection of poetry. Before it was even published, the manuscript won the 2015 John V. Hicks Long Manuscript Award and the 2014 City of Regina Writing Award. "Never Mind," says Lawrence, "is a place that exists betwixt and between and explores the finality of goodbye from the perspective of a female immigrant." Her first book for children, a novel-in-verse titled Stay, is forthcoming from Coteau Books in 2017.
Waiser's new history
A World We Have Lost: Saskatchewan Before 1905 (Fifth House Publishers, 2016) by Bill Waiser is forthcoming in June 2016. The book is an illustrated history of early Saskatchewan through an Aboriginal and environmental lens. A professor emeritus of history and one of the College of Arts & Science's alumni of influence, Waiser (MA'76, PhD'83, DLitt'10) is the author of 14 previous books, mostly on Saskatchewan history.
Short award
Leona Theis (BA'80) received American Short Fiction's first prize for her story "How Sylvie Failed to Become a Better Person Through Yoga."
"You have to love it when an American literary magazine of note recognizes a story that's set in Saskatoon and references Gimli, Manitoba and Moose Jaw, Saskatchewan," she says.
Theis is a mentor in the MFA in writing program. Her stories and personal essays have appeared in journals across Canada.