River Volta Reading Series
Live Poetry Readings – Lisa Bird-Wilson and Rita Bouvier
Join us for live readings from
Cree writer and former editor Lisa Bird-Wilson and Métis educator and poet Rita Bouvier. Q&A to follow!
Q&A to follow!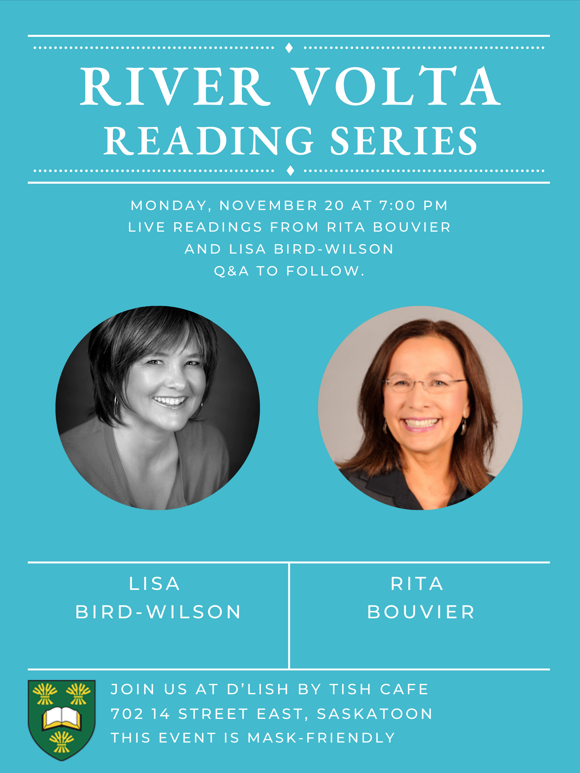 ---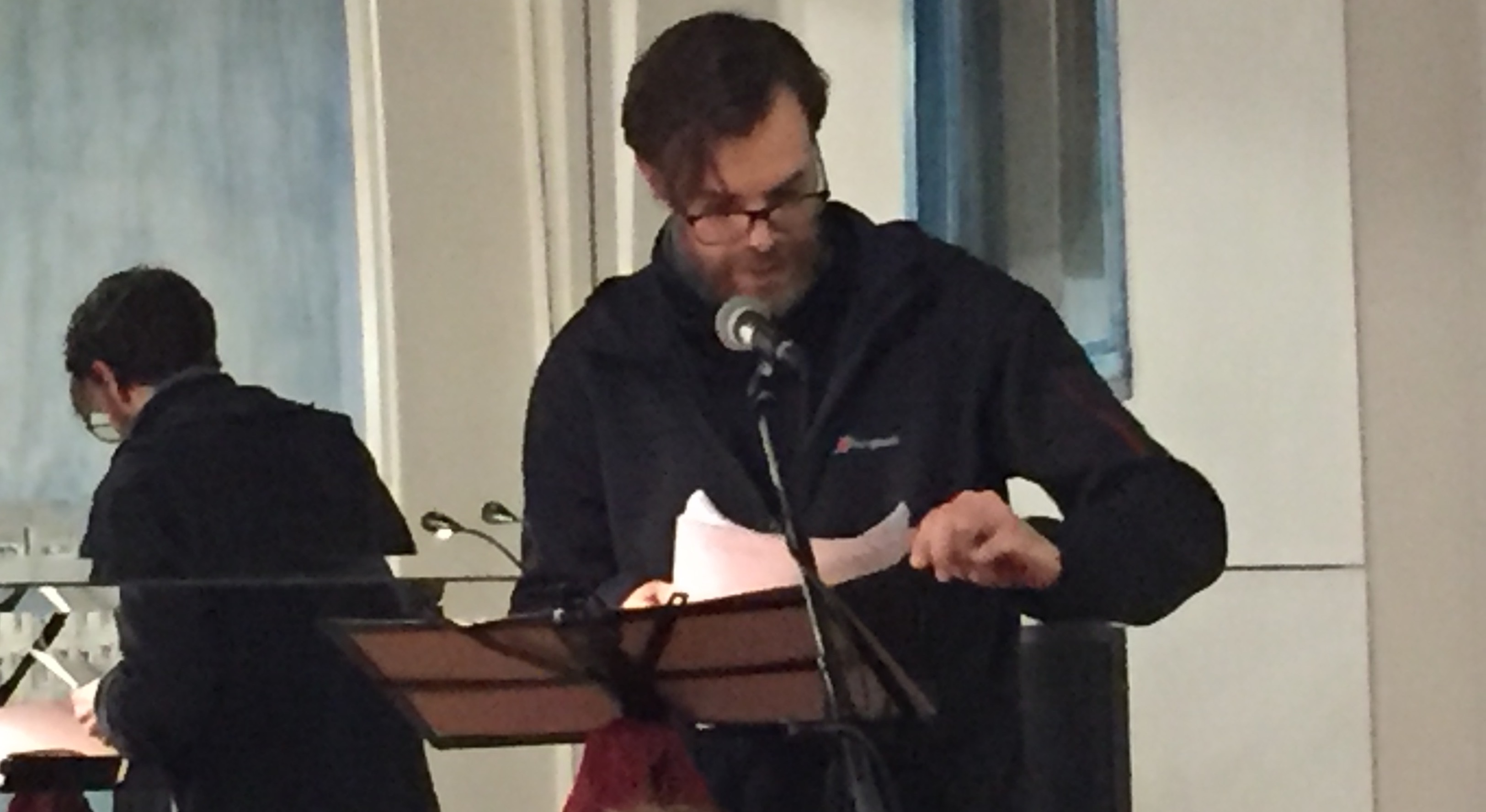 The River Volta Reading Series is a monthly series founded in 2014 and run by MFA in Writing students. Each month, River Volta presents featured authors followed by open mike readings. The series takes place in a cozy café or via Zoom, and offers a friendly, warm environment for writers of all levels to test-drive new work at the open mike. See
www.facebook.com/therivervolta/
for upcoming readings.