Dr. Peter Robinson
Bateman Professor of English
Peter Robinson grew up in rural Australia, attending schools in southern New South Wales and Sydney. After a brief spell at the University of Sydney, he did his undergraduate work at the University of Oxford, where he returned (after spells as a sheep-farmer and a public servant) for his post-graduate work.  He held various post-doctoral research posts in Oxford before moving in 1996 to De Montfort University, Leicester UK,  where he founded and headed a research centre in digital humanities (now www.cts.dmu.ac.uk).  He took on the role of co-director of the Institute for Textual Scholarship and Electronic Editing at the University of Birmingham  in 2005, and came from there to Saskatchewan in 2010.
Peter Robinson is interested in three areas of research: the works of Geoffrey Chaucer; the study of large textual traditions; and the impact of the digital medium on how we communicate with each other.  All three intersect in his work on Chaucer's Canterbury Tales, where he tries to use digital and other quantitative methods to make sense of the more than 80 manuscript and print versions surviving from before 1500. 
His research interests have led him in many directions.  He has developed methods for encoding scholarly editions in digital form, particularly as a contributor, work-group leader and board member of the Text Encoding Initiative.  He has created tools  for preparation of edition materials (the widely-used collation tool Collate) and for the digital publication of editions (the the Anastasia and SDPublisher systems). With others, he has pioneered the application of phylogenetic methods from evolutionary biology to the exploration of manuscript relations. 
He has also worked on many other editorial projects, notably on the cluster of New Testament editions based in Birmingham, UK  and Münster, Germany; on Dante's Monarchia and Commedia; the Spanish Cancioneros: on the Leiden Armenian Lexical Textbase; the Laures Virtual Library of pre-1650 Japanese Books; and the Parliament Rolls of Medieval England.  He is currently focussed on the making of  'textual communities.  This is a web-based environment which will allow scholars and readers everywhere to collaborate in the making of a scholarly edition in electronic form.   It is now been used by several major editorial projects, notably the Canterbury Tales Project.
Peter Robinson can be contacted by email at peter.robinson@usask.ca.
Current research
Textual Communities: This project is establishing a new model of partnership between scholars and readers everywhere in exploring texts.  Increasingly, the base materials for research into texts are available on the internet: especially, as images of manuscripts, books and other documents.  The huge volume of material now available, even for just one work (such as the 84 manuscripts of the Canterbury Tales) requires many people to research them  to identify the documents, to make copies of them, to annotate them, to make transcripts of them, to compare and analyze them.  This project provides an infrastructure and tools to allow anyone, anywhere interested in a text to contribute to its study, as part of a community working together. 
The project is based in the departments of English and History at the University of Saskatchewan, with funding from the Canadian Foundation for Innovation, for initial software development and adaptation, and from the Canadian Social Sciences and Humanities Research Council (SSHRC) for continued development within the Canterbury Tales Project.  It is working in partnership with groups in the UK, Germany, Australia and the Netherlands, as part of an international effort to achieve an accessible and interoperable framework for the making of scholarly editions by many people.  The project's tools are being used with a range of medieval and renaissance materials (including Chaucer, Donne, and recipe manuscripts. Professor Robinson's co-leaders in the project are Brent Nelson (English) and Frank Klaassen (History) at the University of Saskatchewan.
Canterbury Tales Project This long-running project, started by Robinson with Norman Blake and Elizabeth Solopova in the early 1990s, is now based at the University of Saskatchewan (under Robinson) and KU Leuven, Belgium (under Barbara Bordalejo). Its aim remains to achieve full transcription into digital form of all 30,000 pages of the manuscripts of Geoffrey Chaucer's Canterbury Tales, the comparison of all the different forms of the text, and creation of an account of the history of the tradition based on this comparison.  It received major funding from SSHRC for a five year period from 2014 towards, and
Editorial Projects and Editorial Theory: the Textual Communities environment is being used as the base for Professor Robinson's continuing editorial work on the Canterbury Tales and on works by Dante, in partnership with many other scholars and (increasingly) with interested readers from everywhere.  This project is one of many worldwide exploring ways of 'crowdsourcing' scholarly editing, in part at least.  This has many implications for the theory of scholarly editing: in the digital age, where everyone can be a writer as well as a reader, what is a scholarly edition?
Digital Humanities and the Community: scholarly editing is only one of many areas where digital methods are changing relationships within the academy and the community.  Many research questions arise in this fast-shifting landscape.  How do we prepare ourselves – as individuals, students, teachers, researchers, institutions – to function in the digital world? Who is empowered, who weakened? How are modes of communication altered?
Dr. Len Findlay
University of Saskatchewan Distinguished Professorship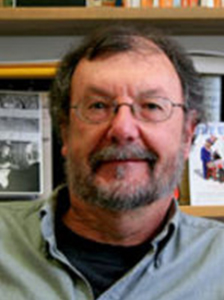 Len Findlay did his graduate work and most of his early publication on Victorian aesthetic theory and practice. From this strongly interdisciplinary base, he then expanded his interests historically and philosophically, before turning to the social functions of the literary, the figure of the public intellectual, the role of institutions and disciplines in determining what counts as knowledge and culture, and the division of academic labor in the contemporary university. He is currently endeavoring to establish in a number of different settings how critical theory, combined with critical pedagogy and collaborative research, can help decolonize Canadian universities while repoliticizing them in ways more receptive to the needs and knowledge of different communities.
Len Findlay's earliest publications undertook a major revaluation of the prolific but posthumously neglected and ridiculed English poet and critic, A. C. Swinburne (1837-1909). Findlay rapidly joined the first rank of Swinburneans, and over the years he has built on his early essays in leading journals to establish Swinburne's key role in neo-pagan resistance to what he took to be a restrictive and hypocritical bourgeois Chrisitianity. Findlay also demonstrated more fully and suggestively than before the ways in which the poet's astonishing command of classical and modern European languages and literatures was used to promote progressive political developments (like the Italian Risorgimento) and personal (including sexual) freedoms. Findlay's editorial labours on Swinburne resulted in an annotated selection of his poems which was reprinted by Routledge in 2002 and has for more than two decades been the standard Swinburne text in universities in the English- speaking world. His own considerable abilities as a linguist and cultural comparativist have allowed Findlay to clarify and contextualize Swinburne's endlessly (and mordantly) allusive work at a time when classical scholarship can no longer be presumed among students in the humanities, and when the dominance of English is only too marked, even among advanced students of literature. A 1998 translation of Swinburne's verse drama, Atalanta in Calydon, into Japanese relies heavily on Findlay's scholarship as well as his effective repositioning of a 'minor' poet as a challenging figure in Victorian England.
Findlay's reputation as a literary critic of nineteenth-century texts rests on a series of essays in leading journals such as Victorian Poetry, Studies in Romanticism, Romantic Praxis, Comparative Literature, English Studies in Canada, and University of Toronto Quarterly. In such venues Findlay produced important new interpretations of canonical works, showing a sensitivity to rhetorical techniques that matches his wide reading in several languages. His essays on iconic works by Tennyson and Browning as well as Swinburne have been reprinted in collections of the best criticism on these poets, and one can still today follow discussions in the scholarly literature and on the internet of the arguments of , e.g., "Sensation and Memory in Tennyson's Ulysses" (1981). Findlay's persistent philosophical bent expressed itself for a time in serious study of the interface between phenomenology and literature, and this resulted in a series of wide-ranging and challenging essays, appearing primarily in Analecta Husserliana, which offered striking new interpretations of canonical works but also provided Findlay with the foundation on which to pursue his engagement with new (primarily French) theories of signification, representation, and interpretation. Findlay immersed himself in the work of Paul Ricoeur as well as Derrida and de Man, so as to produce a just and informed critique of what are generally known as post-structuralism and deconstruction. His essays in this area, bringing together as they do immensely difficult theoretical texts with literary works of a comparable extent and complexity (like Browning's The Ring and the Book), demonstrate in compelling ways how literature comes alive though new lenses but also how literature can both embody and challenge theoretical claims about language and meaning. A critical immersion in and cautionary promotion of the new theory then prompted Findlay in two new directions which could be broadly designated Marxist and Canadianist. His materialist critique of deconstruction was expressed in a series of essays in University of Toronto Quarterly, Textual Studies in Canada, and in collections such as Constructive Criticism: The Human Sciences in the Age of Theory (Kreiswirth and Carmichael,1995). As he was working on these essays and book chapters he came to realize that Marxist thought could benefit from re-inflection and recontextualization in a contemporary Canadian and 'global' way. This gave rise to his work on revising the standard English translation of The Communist Manifesto and its repositioning in its times and ours. This took an enormous amount of effort, mostly in the German and French languages, but the result has been very well received. For instance, Renate Holub, Director, Interdisciplinary Studies, University of California, Berkeley writes as follows: "Findlay's excellent translation … embedded in a splendid introduction and a most carefully chosen appendix of Marx and Engels pieces, superbly places this nineteenth-century classic in an extraordinary historical context. There is no other edition at the moment that can match its quality in terms of translation, and its substance in terms of historical context."
Findlay's contributions to Canadian studies derive in part from his leading roles in professional associations like ACCUTE and the Humanities and Social sciences Federation of Canada, and latterly with CAUT. His work as a senior policy analyst on universities for the Government of Saskatchewan consolidated his interest in the role of the public intellectual and enabled his work on reconnecting the humanities to the Canadian public sphere. He has increasingly made the university a subject of inquiry as well as inquiry's most eminent locus. Here a series of influential essays and book chapters, as well as an edited collection on Academic Freedom, have argued rigorously for the responsibilities and opportunities that scholars must contend with, especially in the humanities in Canada. An attempt to connect academic and other versions of community in 'the age of globalization,' first presented as a talk in Calgary at the Shumir Foundation for Ethics in Leadership, has been regularly rebroadcast on CBC Ideas.
The other component of Findlay's Canadianist 'turn' relates to what he has developed under the aegis of the Indigenous Humanities with Aboriginal colleagues in Law and Education at his university (with their extensive networks in North America, New Zealand, and Australia). The growing impact of this part of his oeuvre is epitomized by his essay "Always Indigenize! The Radical Humanities in the Postcolonial Canadian University." First published in Ariel in 2000, it has already been reprinted in books from Wilfred Laurier and Duke UP, and was the focus of a two-isssue international forum in English Studies in Canada including scholars from Brazil and Australia. This work is decolonizing in intention and effect, and has been followed by collaborative efforts on such matters as the role of the RCMP in the treaty process in Saskatchewan, and "Thinking Place: Animating the Indigenous Humanities in education" the lead essay in a special issue of the Australian Journal of Indigenous Education devoted to Thinking Place In addition to ongoing collaborations of this sort, Findlay has used his knowledge of European and Euro-Canadian print culture to re-Indigenize understanding of the creation and reception of the Durham report, to revalue the role of the Indigene in the poetry and historiography of post-Durham Quebec, and to resituate understanding of treaty-making as cultural ceremony, using such cultural forms as ledger-drawings by incarcerated Indigenes in the later nineteenth-century. Findlay's distinctive Indigenizing of humanities disciplines will continue in his forthcoming book from University of Toronto press on Oral Culture and Book Historians as well as in essays that expose and critique the colonial and neo-colonial dimensions of Canada conceived as an aesthetic state.
In sum, Findlay is a scholar of remarkable versatility and interpretative power. As much at home in archival and historical work as in textual analysis, editing, or cultural and aesthetic theory, in French or German as in English, he continues to try to live the life of the dedicated teacher-scholar, academic leader, and public intellectual. For more than a decade he has used the Humanities Research Unit at the University of Saskatchewan as place for the encouragement of interdisciplinary as well as robustly disciplinary work, and as a means of connecting novice and established scholars to wider publics in the exploration and debate of subjects like racism, community, the socialized and medicalized body, and the Canadian response to 9/11. Findlay is an articulate, fearless, and compelling public speaker who has given keynote addresses across North America and in Europe, and been invited to speak in locations such as Harvard, the Sorbonne, Oxford, the University of Utrecht, and the Galleries of Justice in Nottingham, England. Findlay's intellectual leadership on the national scene mirrors his attempts in his home city and province to attract public curiosity and scrutiny to the humanities and to prepare academic humanists to meet that scrutiny with a confidence continuously re-earned rather than casually presumed. An award-winning teacher of undergraduates, he has also been a mentor to scores of graduate students and an effective supporter of their conference presentations and forays into print. He is much in demand as an external examiner of doctoral dissertations in a range of areas and topics that underscore the fact that his scholarship is deep as well as wide. His scholarly accomplishments are considerable, highly distinctive in themselves and in combination, and his scholarly commitment and energy remain undiminished.